The Main Parts of a Mortgage Payment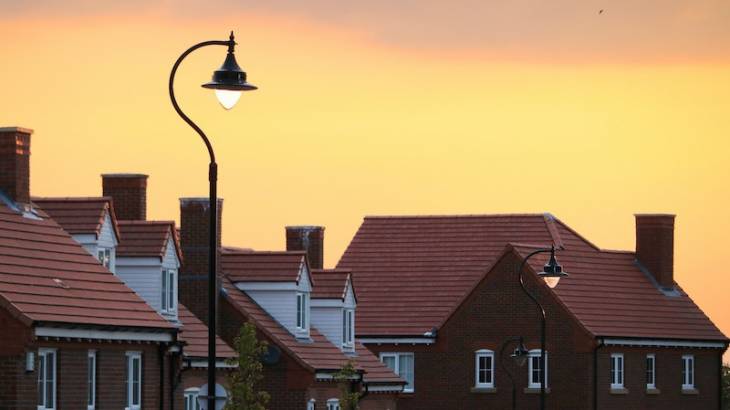 Many homeowners pay mortgage payments every month on a particular date, or they have arranged for automatic payment. But most people do not know what amount they are paying for what exactly in the mortgage deal, and how the money they pay gets divided to reach various organizations like insurance, the government, and the money lending institution or bank.
It's important to be clear on the different parts of mortgage payments for proper financial accountability and transparency.
Four Main Parts of a Mortgage Payment
The four main components of any mortgage payment are: principal amount, interest rate for the loan, taxes for the property, and insurance. 
Most homeowners pay a down payment when they take a mortgage, which accounts for 10% to 30% of the actual loan amount. The remaining 70% to 90% of the money is arranged as a credit by various money lending banks. 
The 70% to 90% principal amount, making up thousands of dollars, is reduced slowly every month when you pay an equated monthly installment (EMI), which is a fixed payment amount made by a borrower to a lender at a specified date each calendar month.
The majority of the payment from your EMI goes towards the principal amount of the loan. The interest for lending the principal amount as a loan gets added with every month's EMI payment. 
It's important to be clear about the terms of your EMI from the start. Let's say you are taking a mortgage in Colorado Springs. Consult with local experts such as a stress-free Colorado Spring property management company like Evernest, Timberline, or Dorman to learn more about the current EMI rates in the market and to know all you can about easy mortgages in the area.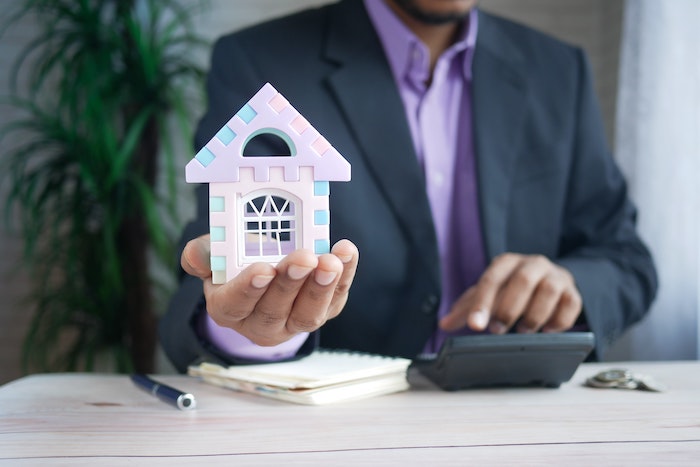 Let's delve deeper into the different fees of a mortgage payment you may have to pay, and tips you can use to make your mortgage payments less costly and painful for you:
1. Taxes on your mortgage
Taxes cover a small portion of every mortgage as the homeowners are obliged to pay a certain amount for owning the home. The actual income tax paid by the homeowner gets reduced substantially until they have a mortgage. But the homeowner must pay a certain amount of tax for the property, depending upon its market value. 
Banks calculate the tax amount and include it in the monthly EMI, or collect it once a year through tan escrow account. They pay the property tax on behalf of the mortgage payer since the money lending bank also has the right to the property until the loan gets paid in full. 
As a thumb rule, the yearly insurance and tax payment is divided into twelve parts and paid every month along with the EMI.
2. Interest rate
The interest rate you pay every month for your mortgage depends on your credit score and the property's market value. It helps to improve your credit score before you take a mortgage.
If the mortgage applicant has a good credit score, it is easy to negotiate with banks for a lower interest rate and ask them for some bonuses. A lousy credit score often leads to various troubles in securing a mortgage, and the banks will demand more down payments fearing loan default.
Select the number of years you are ready to pay the mortgage carefully, because the interest rate will fluctuate depending on the payment term. Talk with your moneylender, consult with a real estate agent, and research market growth opportunities in the area to find the best interest rate. You can also increase the principal EMI amount and see if it will decrease the interest rate. 
Always compare various mortgage options from three or more banks to see which interest ratio has the least total payment. Select banks that offer to cut down on interest rates as you keep paying the principal amount instead of fixed interest rate loans. 
Moreover, consult with your family, friends, and your real estate agent regarding the interest rate, if you feel it is very high before committing to getting the mortgage. Increase the down payment amount from your own savings, if possible, to further bring down the interest rate.
3. Insurance
A mortgage payer must be aware of two types of insurance they may have to take: private mortgage insurance and homeowners' insurance.
Private mortgage insurance (PMI) is for people who pay a minimum down payment and are at a high risk of defaulting. The money lenders and banks make them pay the PMI until more than 75% of their actual principal amount is paid back. 
Banks will collect the principal money given as credit from the insurance money if the person who got the loan cannot pay it back. In this case, the homeowner's insurance will help the mortgage payer if their home is damaged accidentally or through a natural calamity.
4. Escrow fees
Banks and money lenders usually create an escrow account to make it easier for people to make mortgage payments through a secure, hassle-free process. An escrow account is essentially a savings account that's managed by your mortgage servicer. 
A part of the amount from your EMI goes to paying your mortgage insurance premiums and taxes through an escrow account that your money lending bank has set up for you. 
Without an escrow account, homeowners must remember payment dates, process property taxes, and make insurance premiums separately as they become due.
The average mortgage escrow fee amount is 1% – 2% of the purchase price of the home. The fees cover paperwork — including the recording of the deed — and the exchange of funds. You may, however, get a slight reduction in your mortgage rate for maintaining an escrow account.
5. HOA costs
Most neighborhoods and communities also collect Homeowner's Association (HOA) fees to facilitate maintenance of common areas and utilities such as lobbies, patios, swimming pools, elevators, water/sewers, and garbage disposal.
HOA fees tend to vary drastically, ranging anywhere between $100 and $1,000 per month, depending on the property and community. Huge luxury apartments tend to have higher HOA fees, while the average HOA fee nationally for a single-family home is between $200 and $300.
The Homeowners Association or the real estate company handling the maintenance tasks usually gets paid by the mortgage collecting lender or bank. Many people actually pay their HOA fee along with their monthly mortgage payments and are not even aware of such a fee. 
Some people opt to pay the fee privately to the associations' account. The HOA fee is not associated with taxes and covers only maintenance of common areas/utilities and worker fees.