Amar Singh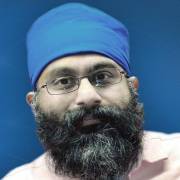 Amar Singh is the CEO and founder of Cyber Management Alliance. He has a long history and experience in data privacy and information security. Amar has served as CISO for various companies, including News International (now News UK), SABMiller, Gala Coral, Euromoney and Elsevier.
Amongst various other activities, Amar is a Global Chief Information Security Officer and Trusted Advisor to a number of organisations including an FTSE100 firm. He is the creator and trainer of CM-Alliance's flagship course, the NCSC-Certified Cyber Incident Planning and Response workshop.
Amar also delivers internal and public courses on Building and Optimising Actionable Incident Response Playbooks.