Have You Tried Google Trends? 5 Ways to Use It to Grow Your Business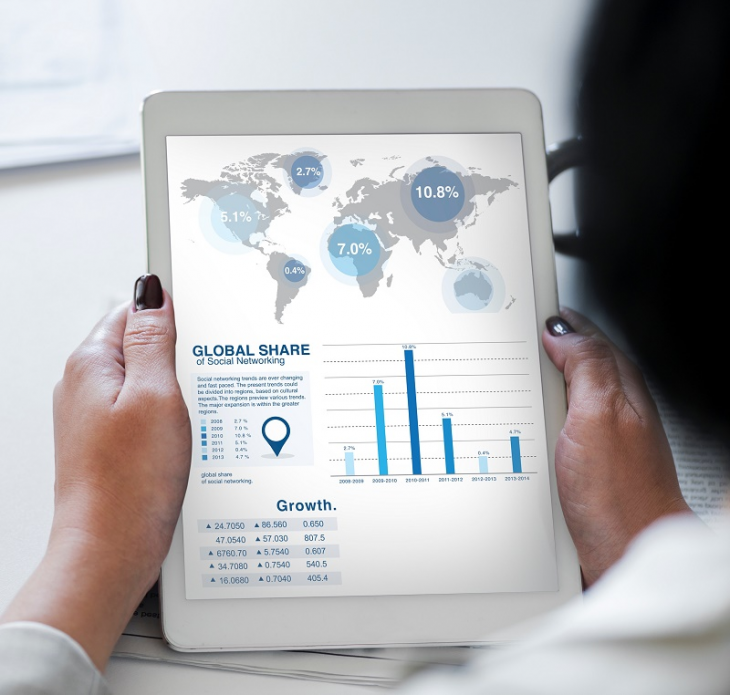 If you maintain a blog or website, or you're trying to promote something online, you've probably heard of Google Trends.
But, do you know how to use this tool to its full potential?
If you still haven't explored it, you're in for a treat. Google Trends can really boost the results of your content marketing campaign.
What's Google Trends?
In its essence, Google Trends is an online search tool. But it's not exactly like the main Google search engine; rather it is a specialized search engine from Google. This specialized tool allows you to see how often a specific keyword showed up in people's queries on Google over a certain period of time.
You can see how people's interests in that particular topic rose over time. If it's highly popular right now, it's an indicator that you should write about it. If the interest of the audience has dropped, maybe you should find another topic or a variant of the keyword used in the topic that is more popular.
Google Trends is an important tool for your business to use, mainly because it helps you understand the current trends in your niche.
5 Ways to Use Google Trends in Your Business
If you're looking for an effective strategy to grow your business online, here are five ways you can use Google Trends to achieve that.
1. Use it to research trends and get content ideas
The tool's name indicates its main purpose—it is intended for trends research. That's a nice place to start from.
When planning your content marketing campaign, you might wonder what topics to cover. What would the audience want to read? Is there some buzz around a particular topic you're interested  in?
When you search for a topic in Google Trends, it tells you how popular it is. However, it also leads you to popular related topics and related queries.
Let's say you maintain a business selling healthy food. You want to see what your target audience is searching for.
When you type those keywords in Google Trends, this is the result you get:
Click screenshot to enlarge.
Sure, some of the topics are completely unrelated to your search. Others, however, may trigger interesting ideas.
How does "Comfort Food for Health Junkies" sound as an example?
You get an idea for your next topic, but you also target the current interests of your audience.
2. Compare different topics
If you have two options for a topic and you don't know which one to choose, Google Trends can help. The tool enables you to compare topics. Let's say you want to compare "Comfort Food" to "Tropical Smoothie."
Click screenshot 2 to enlarge.
Oh, wow! At the moment, the keyword tropical smoothie is way more popular.
If you have other keywords in mind, you can compare several and target the best one.
3. See what's trending in your region
When you search for a topic in Google trends, you'll also get a chart that tells you how popular it is by area.
If you have a local business, this is an extremely important aspect to consider. Your business does not target the U.S. market? No problem; you can set the tool to show you results for any region on a global level.
Let's take the same example from above. Although the keyword tropical smoothie is more popular in general, the audience from Vermont, Montana, Oregon, Hawaii, and few other states are geared towards comfort food.
Click screenshot 3 to enlarge.
4. Brand monitoring
Now we're talking about real research. Thanks to Google Trends, you can find out how often your target audience uses the search engine to find information about your brand.
Let's search for a random brand and see what the results are. We'll go for Virgin Atlantic. To take the search further, we'll compare that brand to American Airlines. The results are pretty interesting at the moment:
Click screenshot 4 to enlarge.
American Airlines is a much more popular brand.
So let's say you monitor your brand and you realize that the awareness has dropped. You're lagging behind competitors. That can mean only one thing: it's time for a content marketing upgrade.
When you focus only on your brand without comparing it, you can use the pattern to see what worked and what didn't work. Let's say you notice a spike in people's interest during May 2018. What did you do differently back then? Was it a commercial, contest, or an infographic that went viral?
Analyze your practices from that time and do something similar!
5. Find products to sell
This strategy works really well for eCommerce websites, but it's also great for brick-and-mortar stores.
When you need to stock up on new products or introduce fresh brands into the store, you want to provide what your audience wants to buy. Google Trends lets you compare different brands, so you'll make deals with the most popular ones.  
The trend graph will also tell you what to expect. If, for example, the interest for the particular product spikes in December, you'll know when to prepare for the additional attention you get.
Most of All, Google Trends Is Easy and Fun!
Google Trends is a free tool. It's very useful in terms of determining the trends within your industry, getting ideas for content marketing, and analyzing the competition. More than that, it's also fun and really easy to use.
So why skip on it?