New York Times Launches Confidential Tips Website for Sources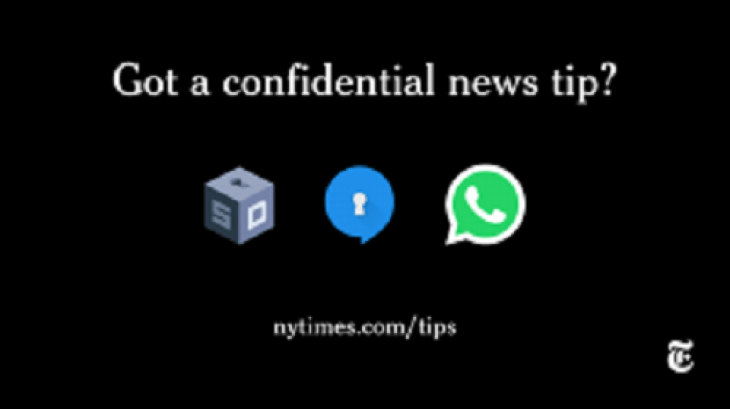 So you have a confidential news tip? Would you like to share it with The New York Times?
The New York Times recently announced the launch of a confidential tips website with secure communication channels for sources. The page allows you to anonymously share newsworthy messages and materials directly with Times journalists.
Share the Next Big Story with The New York Times
The tips page offers several secure ways to get in touch with and provide materials to Times' journalists. Channels to send tips include Email; WhatsApp; Signal; SecureDrop; and Postal Mail.
"A strong news tip will have several components," explains the Times on its new tips page. "Documentation or evidence is essential. Speculating or having a hunch does not rise to the level of a tip." You are also urged to be specific when giving your tips.
Moreover, a good tip should "articulate a clear and understandable issue or problem with real-world consequences." For your tip to be accepted, it should also be newsworthy. Submissions should not include story ideas, pitches, press releases or feedback.
"While we agree it is unfair that your neighbor is stealing cable, we would not write a story about it," said the Times.
See Also: 10 Tips to Transition Smoothly into Web Writing