5 Smart Retail Sales Ideas to Push You Through Slow Season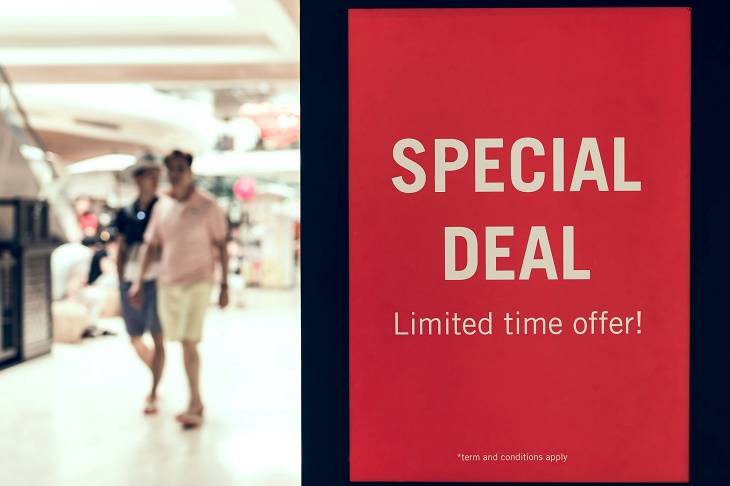 Achieving success in business means executing the best sales strategies for your industry. The more you apply effective sales strategies and ideas, the more you'll see an uptick in your growth and profits.
However, during slow months, business can be particularly challenging.
If you want to improve your business sales even in the slow months, you'll need to re-adjust your business strategies and employ those strategies that work in slow seasons. 
And there are many ideas from retail sales you can use in slow months to get big results.
Top Retail Sales Strategies for Slow Months
Here're proven retail strategies you can use in slow seasons to boost your business and see an uptick in sales and profits:
1. Set Up a Big Sale Day
There's a reason that companies make a boatload of money during "holidays" like Black Friday and Cyber Monday. 
By taking the time to strategically set up a discount day and market it accordingly, you can get big results. It's important that you market this day as an important holiday, rather than just a run of the mill sale. 
2. Train Employees to Be Swift and Responsive
Your employees speak for you and can be the difference between success and failure with any retail business. As such, you should take the time to first and foremost, hire the right people. 
Hire professionals that can be molded, and make sure they have positive attitudes. It's also vital that you continuously tweak your training strategies. 
The better you train your employees, the better results you will get in your retail business overall. 
3. Network and Market More
Marketing your retail business in a way that matters will help you more than just about anything else. Rather than just focusing on one type of marketing, be sure that you are dabbling in a little bit of everything. 
For instance, companies like Foko Retail are constantly honing their strategies to better reach people in new and cutting-edge ways. 
Make use of search engine optimization (SEO), social media marketing and more. Be sure that you are building actual relationships, and not just arbitrarily posting. 
4. Tweak Your Prices
Setting up the right pricing strategies is a huge part of mastering the retail business. 
Use analytics so that you can continuously change your prices in a way that will get you success. Doing this will help you set prices that are fair for your customers, while still making a profit. 
5. Treat People Like Humans, First and Foremost
Your customers can always tell when you are only trying to convert a sale. 
Approach them from a human perspective and the sale will take care of itself.  Always create connections, because is the difference between a one-time potential sale, and a lifelong customer.
Use These Simple Ideas to Boost Sales
Getting success with your business means executing the best sales ideas for retail. 
If you work in the retail business and other industry that involves selling, you need to always be honing and tweaking strategies. By using these guidelines, you can increase your sales and get better success from your business or company, no matter what sort of merchandise you sell. 
For more info on everything from sales and marketing books that entrepreneurs should read, to ecommerce and social media marketing strategies, keep checking for our content.