10 Books Every Aspiring Entrepreneur Should Read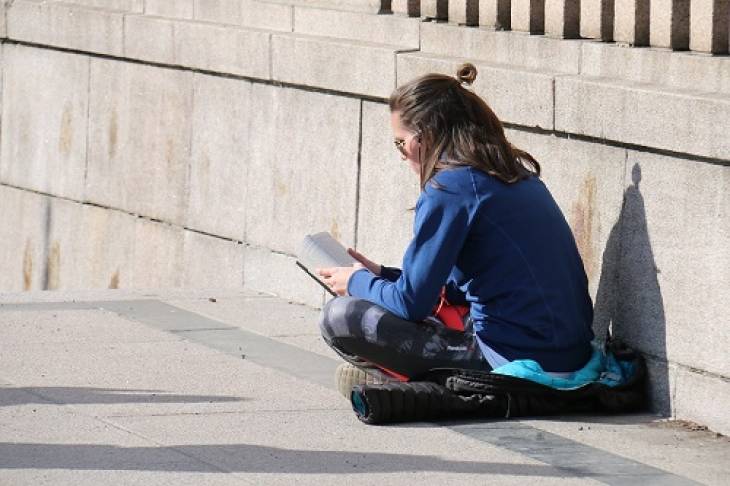 If you have your heart set on starting (and growing) a successful business or startup online, reading is one of the best investments you can make to realize that dream.
Why is reading the best investment you can make for your business? Because reading is a bargain investment for personal development and business growth. This is true when you consider the high cost of enrolling in a truditional business school and the costly push online for people to enrol in expensive web-based business courses, training workshops and coaching programs.
For just $15 - $30, you can buy a value-rich book by someone who's an expert at the subject, who has been there and done that, and emerged victorious. That book can provide you invaluable advice and inspiration you need to succeed in bussiness, as well as offer practical, hands-on tips for how to thrive in today's rapidly changing digital world.
Best Books for Aspiring Entrepreneurs
If you are eager to know which books are worth inventing in to learn more about growing a successful business, we've selected some of the top books every aspiring entrepreneur should read. We think these books can transform your business and keep you sufficiently inspired on your entrepreneurial journey.
Check out the top books every aspiring entreprenur should read to thrive as an entrepreneur below: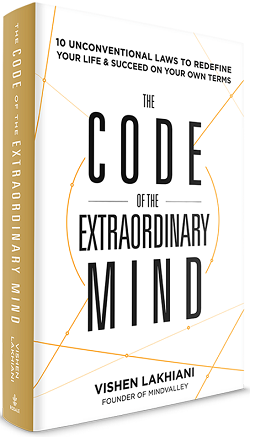 Most people today live their lives based on outdated beliefs and limiting rules about pretty much everything – love, work, money, parenting, and more. These outdated beliefs they inherited from those people who came before them and are passed on from generation to generation. But what if you could remove these outdated ideas and start anew, with a fress mind, a fresh outlook and a fresh approachh? What would your life look like if you could forget the rules of the past, and redefine what happiness, purpose and success mean for you today?
Vishen Lakhiani, founder of MindValley, challenges our most entrenched beliefs in this book in order to help us redefine the meaning of our personal success. He teaches the value of thinking like some of the greatest non-conformist minds of our era to help you question, challenge, hack and create new rules for your life so you can achieve success on your own terms.
2. Idea to Execution by Ari Meisel & Nick Sonnenberg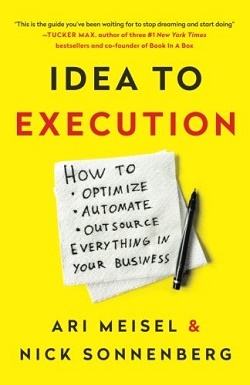 If you've ever wondered whether there is an easier and faster way to take care of everyday business processes, dramatically lighten your workload and save a lot of time, "Idea to Execution" teaches a 3-step process to optimize, automate and outsource everything. Authors Meisel and Sonnenberg reveal the tactics they used to build a scalable Virtual Assistant (VA) business using the digital tools and apps of the 21st century.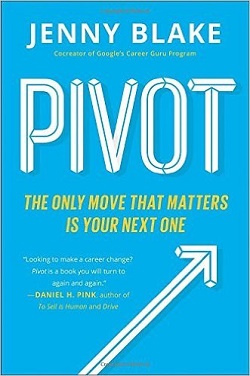 "What's next?" This is a question we all have to ask and answer more frequently in a modern economy where the average job tenure is only four years. Roles change constantly even within that time and smart, motivated people find themselves hitting professional plateaus. But how do you evaluate options and move forward without getting stuck?
Jenny Blake, business consultant, speaker and former career development specialist at Google, describes the art of "pivoting." Her idea is simple: instead of trying to make big leaps whenever you want to make changes in your career or business, just do it one small change at a time. This way you operate from a base of your existing strengths and easily move in a different direction without getting stuck.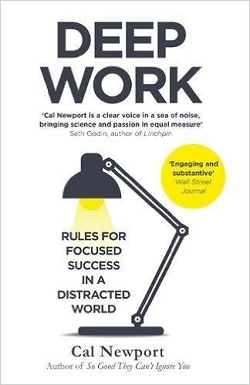 Many of today's knowledge workers spend most of their workdays and brain power battling distractions and interruptions, whether these are brought by incessant pinging of devices, noisy open-plan offices or the difficulty of deciding what deserves your attention the most.
The Wall Street Journal Bestselling author Cal Newport argues that one of the most valuable skills in the world is quickly becoming rare—the ability to focus without distraction on a demanding task. Newport explains that by mastering this skill, you'll be able to more effectively process complicated information, do "deep work" and deliver better results in less time. In this book, he teaches you how to focus better in a distructed world for increased success.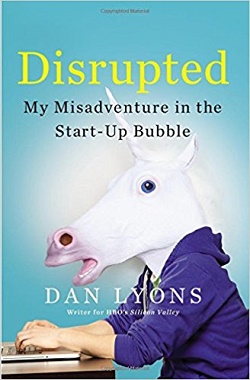 When a seasoned journalist from an established news magazine takes a job at a software marketing startup that uses terms like 'world class marketing thought leaders,' he quickly realizes how ridiculous, wasteful, and infantile tech start-ups like this can be.
In this book, journalist and screenwriter Dan Lyons chronicles his time at Hubspot where he encountered "devilish angel investors, fad-chasing venture capitalists, entrepreneurs and 'wantrapreneurs.'" This is a trenchant analysis of the start-up world and the worst aspects of Silicon Valley's oft overhyped culture. "Disrupted" tells all about life in the world of Internet startups in a style that's quite unique, gripping and humorous, especially if you work in tech or a tech adjacent industry."
6. Social Selling by Tim Hughes & Matt Reynolds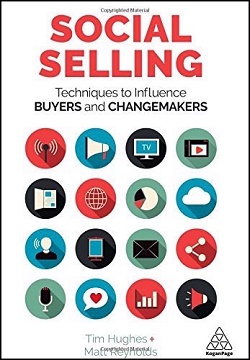 As the digital landscape has changed buyers' habits, it's increasingly difficult to reach them early enough in their decision-making process using traditional sales methods. And buyers and influencers wield more power and are much more aware of how you're trying to sell them something than ever before.
Hughes and Reynolds explain that businesses and sales professionals need to start focusing on building trust and authority with buyers and influencers to be successful today. This book teaches how to develop relationships with decision makers and build a community through social networks—the modern strategy to make sales effectively and sustainably.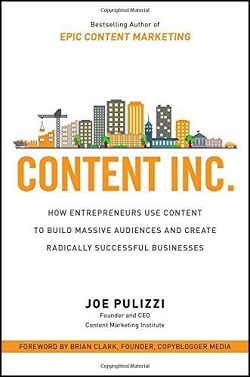 Author Joe Pulizzi flips the traditional entrepreneurial approach of first creating a product and then trying to find customers on its head in favor of the now popular content marketing strategy. The content marketing strategy is about developing valuable content, building an audience around that content, and then creating a product for that audience. Notice a shift? 
Pulizzi, content marketing pioneer and founder of Content Marketing Institute, explains exactly how his revolutionary model works and how startups can utilize it for their own products or services.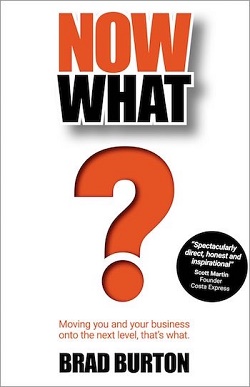 Brad Burton explains how he became the UK's #1 Motivational Business Speaker, and how you too can be equally dominant within your field. Through a series of interlinked stories, "Now What?" talks about defining success and focusing on the important things. It walks you through the defining moments of Burton's own career, explaining how you can replicate his success through your own decisions. For Burton, it all comes down to meeting the "Now what?" moments in life with the right mindset.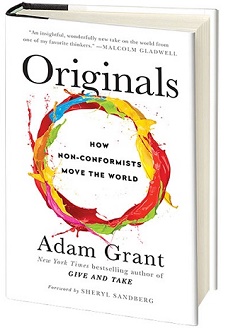 In our fast-changing world, we are facing new problems that require new and innovative solutions. Author and Wharton professor Adam Grant examines how modern entrepreneurs can reject conformity and improve the status quo by generating creative, original ideas.
Grant uses examples from wide-ranging industries to illustrate the resistance many great new ideas faced when they first surfaced. He makes a case for going against the grain to build something unique and valuable that leverages a local advantage for either the domestic or world market.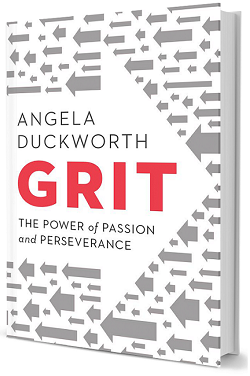 Psychologist Angela Duckworth shows parents, educators, athletes, students, and business people – both seasoned and new – that the secret to outstanding achievement is not talent but a focused persistence called "grit." Drawing from her landmark research on grit, Duckworth bears new insights, powerful ideas that success is the result of passion and persistence, not talent and luck. She stresses that anyone, man or woman, adult or child, can learn to be gritty, and that identifying our passions and following through on our commitments makes all the difference.
Read Also: 15 Hotly-Anticipated Books of 2017.