WordPress.com Introduces New Tool for More Easily Moving Posts to Medium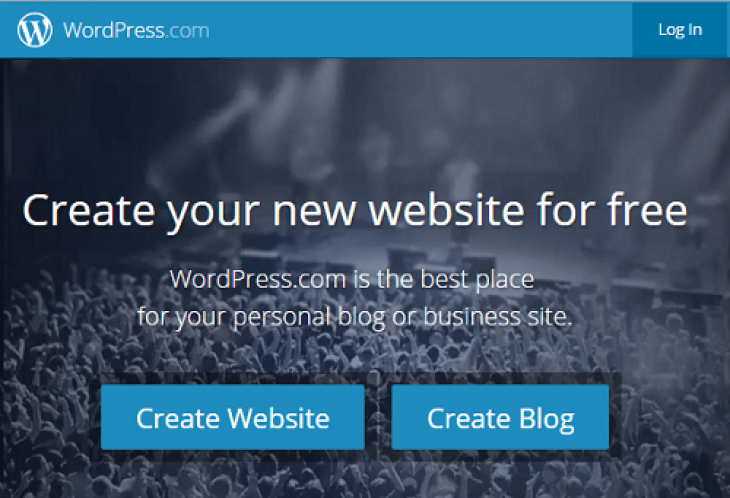 As requests from users on how to move their content from online publishing platform Medium.com to WordPress.com site increases, WordPress.com has introduced a new import tool to help you do just that. According to Automattic, the parent company of WordPress.com, the new tool allows you to import your content to WordPress.com in just a few clicks.
New WordPress.com Import Tool for Medium Posts
In January, online publishing platform Medium laid off 50 of its non-engineering staff. The change was introduced as part of a shift of the company's business model, and took many people by surprise.   
Coming from a startup that is pretty well funded, it was worrisome that Medium was still looking for its business model. The uncertainty surrounding Medium has prompted many bloggers to want to move their content from the publishing platform to other free blogging platforms like WordPress.com.  
To capitalize on the uncertainty at Medium, WordPress.com – an open-source service that hosts WordPress blogs and is run separately from WordPress.org – announced this week the launch of a new import tool that makes it easier to copy all your Medium posts to its platform.
The blog hosting company said it also plans to make its new import tool available to self-hosted WordPress sites through Jetpack, its WordPress plugin that gives you the most powerful WordPress.com features.
"We're excited today to share our new import tool for moving from Medium to WordPress.com," wrote Marko Andrijasevic, developer at the confusingly named WordPress.com, in a post introducing the new import tool on the official WordPress.com blog.  
If you don't want to publish your precious writing on a platform that is still restructuring and looking for a business model, moving your Medium content to WordPress.com may be a good option. WordPress.com seems a more stable blogging platform right now, with the platform powering close to 37 million websites as per recent Managewp.com stats.
How to Move Medium Posts to Wordpress.com
"First, visit the Medium settings page, scroll down to Export Content, and select Download .zip to start the export process from Medium," explained Andrijasevic. "You should receive an email from Medium with an export of your posts in an archive .zip file."
Once you have the .zip file, head over to the import tool on WordPress.com and click Start Import in the Medium row: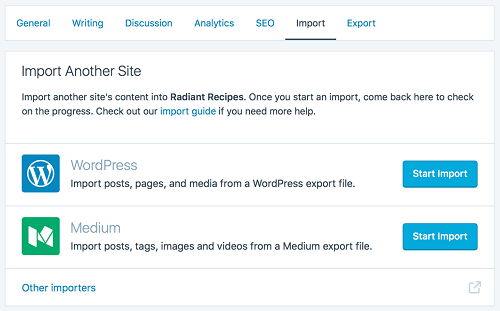 WordPress.com Medium Importer.
Navigate to the .zip file you downloaded from Medium and upload it to WordPress.com. Click Continue once the file has been uploaded.
"The import will take approximately 15 minutes to complete," said Andrijasevic. "You will receive a notification from us when the import completes. All of your Medium content will now appear as posts on your site under the original date of the post, along with their original tags."
Published posts will be automatically marked as published on the site but drafts will remain unpublished, added Andrijasevic.
See Also: How Publishers are Adapting Some of Their Stories for Medium.
Image Credit: WordPress.com.