Best Jewelry Items for Various Types of Celebrations and Events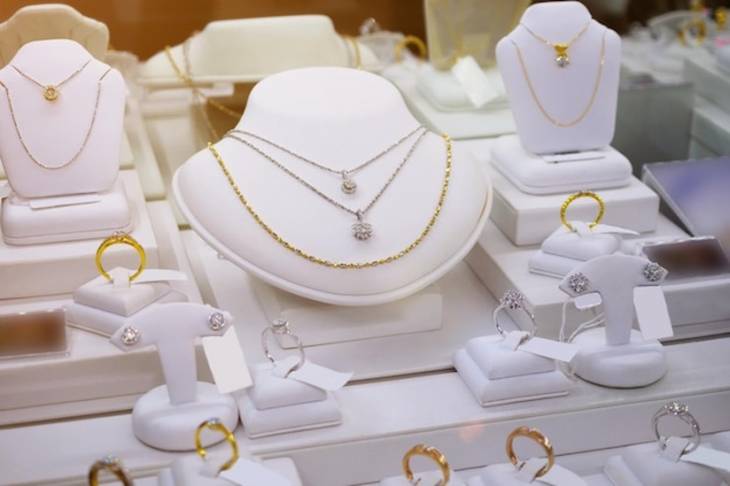 Jewelry plays a big role and is a special part of almost every celebration from weddings, anniversaries, retirement parties, and other occasions. Rings, necklaces, bracelets, earrings and even decor items embellished in precious stones are popular jewelry gift items. 
Everyone, both men and women, loves to have a collection of jewelry they can pull out of in their closet. These pieces of art add class and elegance to your appearance, and feature numerous designs and patterns from vintage to classic and modern jewelry to suit all tastes and preferences. 
It's not just a matter of status and wealth, jewelry can also be valuable tokens and cherished souvenirs that hold special memories of events they are associated with and occasions they were adorned. 
Although fashion does not necessarily follow rigid standards and sets of rules, some of the best and most elegant jewelry items are perfectly suited for certain types of occasions, events, and celebrations.
Perfect Jewelry for Specific Occasions
Here're some of the best and most elegant jewelry items and the types of occasions they are perfectly suited for:
1. Pear Shaped Diamond Ring – Best for Wedding Engagements
You've probably heard the saying, "Diamonds are a woman's best friend." If pear-shaped diamond rings fit in your budget, they are one of the best options for an engagement ring. 
After cushion cut and round cut diamonds, the beautiful, elongated, pear-shaped diamond cut ring is highly preferred by young couples, and is perfect for occasions like engagements. 
The big rock speaks a lot about your love, status, and style quotient. 
2. Emerald Cut Diamond Shoulder Ring – Best for Anniversaries
Being a symbol of love, peace, luck and hope with a dash of elegance and sophistication, the emerald can be a most suitable jewel for your anniversary celebration. 
And what else can be a better option than diamonds to make this ring extra special? Check out the emerald diamond shoulder rings by Bulgari. It's an absolute masterpiece. 
3. Personalized Pendant – Best for Official and Private Events
How about wearing a personalized engraved pendant? It can be the perfect jewelry as you head out for an official work-related event or even some private family event.
Engraved initials pendants, family crests, photo locket pendants, and heart-shaped pendants have become especially popular among gen Z. You can also go for minimalist designs for casual events or everyday wear with your formal outfits.
4. Gold Earrings – Best for Grand Celebrations
Grand celebrations call for grand jewelry. And nothing can quite match the grace and standard of gold. The sparkle and radiance of gold earrings or necklace, for example, can make everyone's eyes shine, get wider in awe, and stare at the wearer. 
Gold necklaces are available in plenty of styles and designs. From chunky to minimalist, choker and chain style necklaces, these necklaces come in a wide range of breathtaking styles. Research properly and you will surely find one that fits your budget and preference. 
You can truly slay at glamorous business parties and private celebrations with your gold piece. Moreover, gold is a great investment to protect your money from inflation.
5. Designer Watch and Bracelet – Best for Practicality 
You can't wear heavy jewelry pieces every time you go out. Some moments require a different set of jewelry items that are equally stylish and practical. 
Your formal business meetings, unofficial meetings, or even a casual meet-up with a friend, for example, can be celebrated with designer watches and bracelets. 
Check out the latest collections of luxury timepieces by Chopard, Patek Phillippe, and the like. These designer watches have all the practical and style features you would need.
You can wear a designer timepieces and a bracelet at the same time. Wearing them on opposite wrists is arguably the easiest and safest option. 
Designer watches pair particularly well with most formal attire, including suits.
6. Semi-Precious Nudo Rings – Best for Everyday Wear
If you are not much of a fan of gold or diamonds but still need some luxury and glam in your collection, semi-precious stones can be your go-to jewelry staples. Amethyst, turquoise, pearl, blue topaz, rose quartz, and citrine quartz are some of the most popular semi-precious stones. 
Nudo rings incorporate an endless suprise of color with stunning arrays of multi-colored semi-precious stone settings. These Nudo rings look fabulous with every sort of outfit and are the perfect option for everyday wear.
You can choose these rings in different metals, like rose gold, white gold, yellow gold, sterling silver, and platinum. 
7. Gemstone Necklaces & Gold Arm Cuff – Best for Good Luck
While some people may find good luck gemstone jewelry and astrology just a case of superstition, if you research deeper, some swear gemstones do carry some healing powers.
Gemstones are believed to connect with your mind and chakras to balance your energy with the outside world. If you are feeling low at certain crucial points of your life and need some supernatural uplifting, check out the best-suited gemstone according to your zodiac signs. 
Gemstone necklaces may feature a wide assortment of luscious gemstones, including sapphire, ruby, emerald, and morganite. To your surprise, diamonds also fall in this category. These are considered a symbol of good luck in several parts of the world. 
Who really wouldn't want a sapphire, ruby, emerald, or even diamond necklace in their collection? If these gemstones don't fall in your budget, check out other options with gold. Gold arm cuffs, for example, are the hottest trend all over the fashion weeks this year. 
8. Vintage Antique Necklace – Best for Collectors
Not everyone is a fan of old, traditional jewelry, but vintage or antique jewelry are among the most authentic, valuable pieces you can get. It takes years to experience and appreciate the true worth of antique jewelry, art, and traditions. But once you get into the game of jewelry collection, you have a whole world of exciting options to explore and enjoy.
You can find vintage jewelry items like antique necklaces or bracelets that are handcrafted and quite unique for the handiwork and craftsmanship of the artisans. Such a piece is often rare and one that brings exceptional delight for art lovers and antique jewelry collectors.
Your collection is not complete without some classic pieces of vintage jewelry collectables, like brooches, crowns, cocktail rings, pendants, bangles, headgears, anklets, earrings and necklaces. The list is never-ending and can vary from person to person. 
The best part about collecting vintage or antique jewelry is its value is always increasing. You can therefore consider vintage jewelry an investment rather than a mere asset.