How These UK SMEs Are Achieving Global Exporting Success through Amazon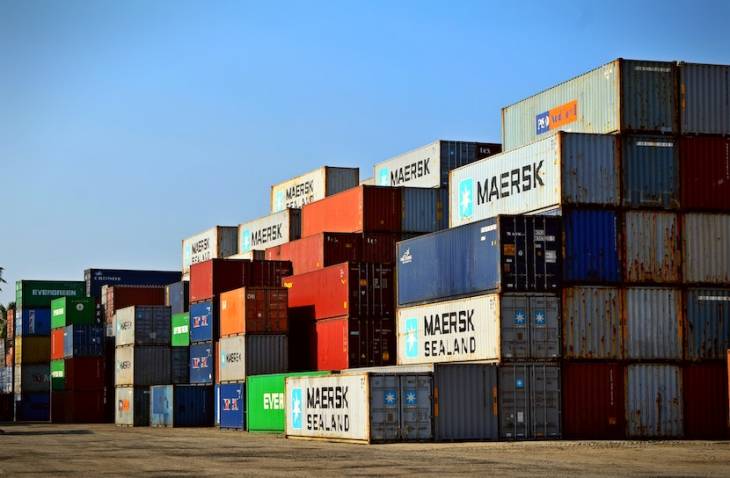 New research shows that the UK could generate £9.3 billion in economic value and create more than 150,000 jobs by helping more small and medium-sized enterprises (SMEs) to export goods through e-commerce.
Post-Brexit Amazon Global Selling has helped facilitate exports from a variety of UK SMEs like Swiss Bioenergetics, LOVE CORN, and Fodilicious.
Here's how these small businesses seized global opportunities and found success exporting to global markets via Amazon one year from Brexit.
I. Swiss Bioenergetics
A theoretic physicist by training who found his calling in business, Kishor Patel came out of semi-retirement at the age of 50 having found a renewed passion in the world of niche science-backed nutritional supplements.
Just four years in business, Kishor has already grown Swiss Bioenergenetics to £ 2.2 million turnover and aims to be turning over £4+ million by the end of March 2024 with global domination in mind. 
Swiss Bioenergenetics entered the US market with the help of Amazon's global marketplace in 2021 and has grown 200% YoY since. 
Kishor credits Amazon as a great place for social proof with the volume of reviews being a useful dataset to help prove the efficacy of Swiss Bioenergetic's niche formulations.
"As a company that specializes in niche supplement products that are affordable, our business model needs to be volume-based and across multiple markets. Amazon is the only marketplace that makes sense for us to do this effectively and efficiently while keeping our overheads as low as possible."
II. LOVE CORN
Started by family Jamie, Gavin, and Missy McCloskey who wanted to bring their favorite Crunchy Corn snack to the mainstream, LOVE CORN quickly shot to success as the Feel-Good Snack swap for crisps and nuts across grocery and travel. They're now rising in ranks to the top 5 best-selling crisps on Amazon hot on the tails of household names such as Walkers and Pringles.
Jamie McCloskey one of the co-founders saw Amazon as a huge opportunity for growth and LOVE CORN joined Amazon Launchpad in 2018 as the brands first proper foray into the eCommerce space. eCommerce now accounts for 15% of the business with steady growth month on month. 
Recently launching in the US through Wholefoods and Amazon.com, LOVE CORN became one of the fastest-growing snack brands growing at 20% per quarter.
"Amazon is a hugely valued part of our business and key to our go-to-market strategy in areas like the US. I would recommend any new food and beverage brands to get on the marketplace early on, particularly in new markets where sometimes the process to get onto retailers' shelves can take a long time. Amazon has been key to helping our products become discoverable as a mainstream snack and fast-tracked our ability to generate revenue."
III. Fodilicious
Lauren Leisk was juggling finishing her Business Management degree at Queen Margaret University and becoming the youngest general manager for a national restaurant chain in the UK while secretly struggling throughout her days with irritable bowel syndrome (IBS). While trying to run a team of 25 employees, Lauren was faced with the challenge of keeping her IBS under control.
Through her research, Lauren discovered the low FODMAP diet which helped reduce her IBS symptoms. However, finding the time to prepare these low FODMAP, IBS-friendly foods and snacks took a lot of prep work which she struggled with. She thought, "why can't I just go out and buy products for my diet?". 
With there being no options on the shelves she decided to do it herself and began her journey starting Fodilicious to help others who struggle with IBS find convenient low FODMAP foods.
They originally launched the UK's first low FODMAP snack range, Cookie Buttons, online via their website, and then on Amazon where it built up sales and became 'Amazon's Choice' for gluten-free products. With the help of Fulfilment by Amazon, they will be selling to about 15 countries by the end of this year allowing her to help more people who suffer the same issues as her around the world. 
Fodilicious is also honored to be a part of Amazon Launchpad, a hub for successful, innovative young businesses with exciting new products, and have recently added to their range, launching the UK's first low FODMAP, allergen free and vegan granola range.
"Without Amazon we would not have been able to export as quickly. They make it so easy for businesses to do so. It's really allowed us to test new key markets and maximise our growth in those areas."

You might also like...