Why Technology Is So Important Today In Our Everyday Life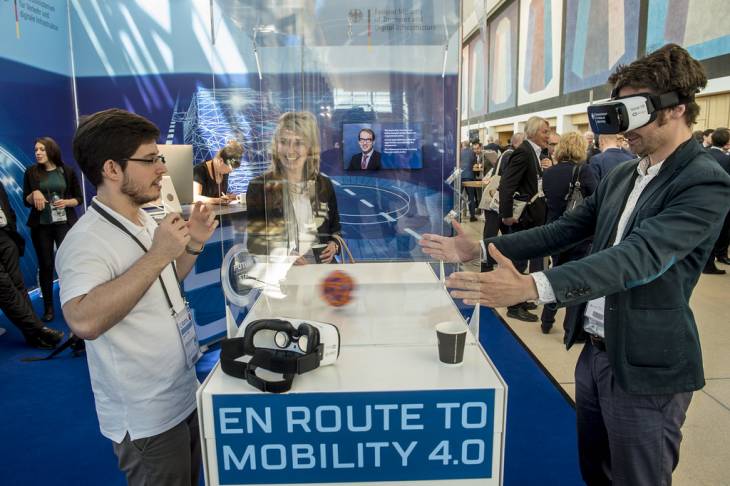 Visitors explore new technologies at a Germany ministry exhibition.
Life as many of us know it today would be quite different without some of the important and far-reaching technology we often take for granted.
From higher efficiency, cost savings, better health outcomes, enhanced security and communication, and bridging the global divide, there are so many benefits of modern technology. 
Technology has afforded people quite a lot.
Life Would Be Different Without Modern Technology
The younger generation, in particular, that has had exposure to technology from birth can hardly imagine life without it. Yet, there was a time when you had to go to a library and read a book if you wanted information.
There was no internet, social media, or mobile phones to make our lives more interesting. Jobs took hours because people depended on manual labor and not automation like is the case today. We've become so dependent on technology that technology addiction is now a thing.
While technology is everywhere and technology addiction can affect the brain in similar ways to substance abuse, the benefits of modern technology in our everyday life outweigh its cons – if you manage the risks of overuse.
In this article, we will highlight just seven of the most significant reasons why technology plays such a critical role in our everyday life.
7 Key Benefits & Reasons Technology Is Indispensable Today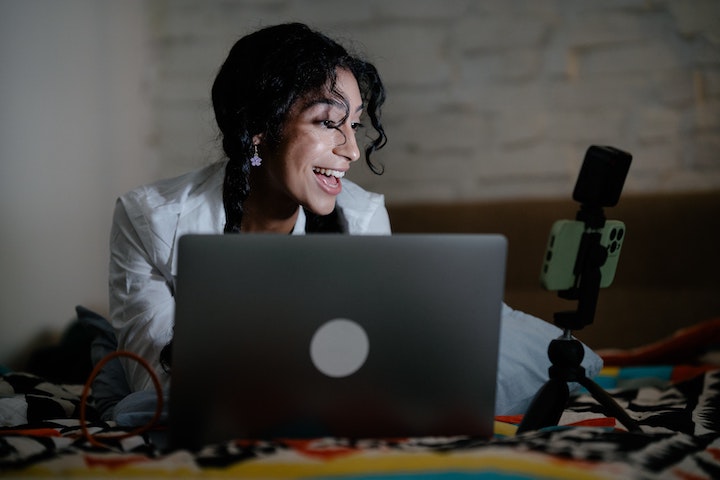 Here's why technology is indispensable today:
1. It Bridges the Global Divide
Technology has made the phrase 'the world is a global village' such a reality. From the comfort of your home, you can engage in all manner of relationships with someone on a different continent.
With modern technology, communication occurs in real-time, resulting in faster relay of information, as well as faster feedback and action.
2. It Boosts Health Care
Undoubtedly, one of the most important benefits of technology in our lives is in the health sector. There is more efficiency regarding care, access to treatment, and an overall improvement in disease control. 
Groundbreaking technologies have transformed millions of lives across the world, including the use of wearable devices to monitor health.
Other important applications of technology in the health sector include the use of artificial intelligence and virtual reality for diagnosis processes, treatment protocol development, drug development, personalized medicine, and patient monitoring and care.
When researchers, doctors and scientists inject data into computers, the newly built algorithms can review, interpret and even suggest solutions to complex medical problems. Virtual reality and AI-enabled robots are also now used to perform minimally invasive surgeries and operations.
3. It Enhances Communication
It is difficult to imagine how we managed to live before the internet, faster broadband, video calling, and mobile phones.
The Corona pandemic provided the perfect example why is technology has become crucial in our lives. For example, in education sector, children are able to continue with their schooling without needing to leave their homes.
Meanwhile, Zoom has exploded and taken over virtual meetings for millions of people from all over the world. If Graham Bell, the inventor of the telephone, were around today, he would marvel at how much his invention has evolved.
Phones are no longer just a device for making calls; we now use them to browse, monitor health, and video calls, amongst so many other uses. They've become miniature computers that we can carry with us everywhere.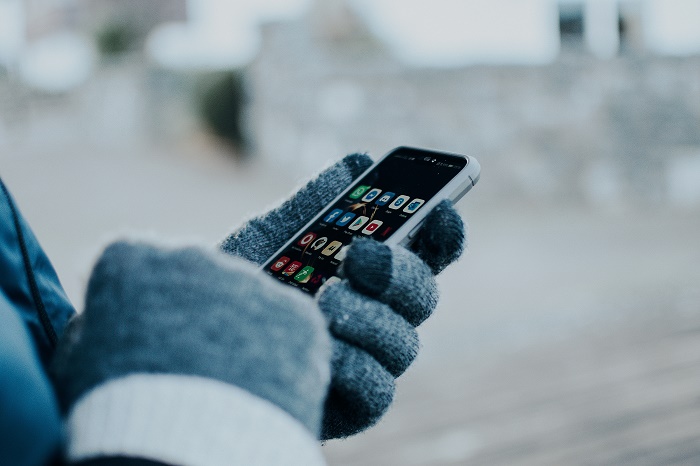 4. It Improves Security
Modern technology such as smart home automation has made it possible to monitor your house remotely, increasing security at home even when you're out. You get video recordings that may provide critical evidence in case of a break-in. You can also get timely alerts when someone is breaking into your property so that you alert the authorities in good time.
That's just one area technology enhances our security. There is also improvement in cybersecurity thanks to different applications of technology, such as Blockchain and Cloud and automation tech resulting in safer transactions when online, and more.
Data encryption, facial recognition, biometric security, cloud storage, and mobile phones, are some of the other technologies that increase efficiency and enhance security for users.
5. It Lays the Groundwork for a Better Future
Technology calls for ongoing innovation and improvement of what is currently available for a better future. It leads development of new solutions that lead to greater efficiency in different sectors, better information exchange, and overll forward development.
The development comes in all sectors of life, including transportation, healthcare, education, agriculture and business.
Modern agricultural and farming technologies and tools, for example, have led to increased food security, which ensures the continued survival and thriving of human beings, animals, and plants on this planet well into the future.
6. It Increases Efficiency In the Business World
Modern technology and inventions have given birth to automation, leading to not only greater efficiency and speed, but also effective cost-cutting measures in the business environment. What would have taken thousands of man-hours can now be complete within a very short time using the right technology.
Business professionals and entrepreneurs can now more effectively satisfy and meet their customers' needs due to faster processes and better communication methods.
The use of chatbots, for example, has become a critical customer service tool. With machine learning technology, the chatbots understand human behavior and respond and give recommendations just like a human being – enhancing customer service.
Chatbots and technologies like it eliminate the need to have many people in your team, while also avoiding common human errors.
7. It Expands the Scope of What's Possible
The aerospace industry is a prime example of how technology is expanding our horizons and the scope of what's possible.
If reports from media houses like Bloomberg are anything to go by, the aerospaace industry is gaining a lot of traction. Space explorations and even space tourism now looks like a real possibility for every day folks, something which would not be possible without modern technology.
Governments, private individuals, and institutions like NASA rely on technology to collect and process data that is important in understanding the space environment. With technology such as artificial intelligence, things thought to be the stuff of science fiction are now becoming more of a possibility for even regular folks in society.
Tasks that would otherwise require a human being to handle are now being done with great precision by machines. Not surprisingly, industry players are confident about the growth and direction of technology and that it will help people soon discover what lies out there in space.
In conclusion
Modern technology in general makes everything so much better and easier. With a simple app on your phone, you can monitor your health, shop online, and assist the kids with their learning, while at the same time holding a virtual meeting with colleagues, or even handling office work remotely.
From the business world to the health, education, and agriculture sectors, and even our personal and social lives, everything now depends on technology for improved solutions and performance. Modern tech is an exciting space to watch as more innovations come up to enhance our lives and well-being.
What would you say are the biggest benefits of technology for you? We'd love to hear how technology has impacted your life in the comments section.