Apple Introduces New Features to Combat Cell Phone Addiction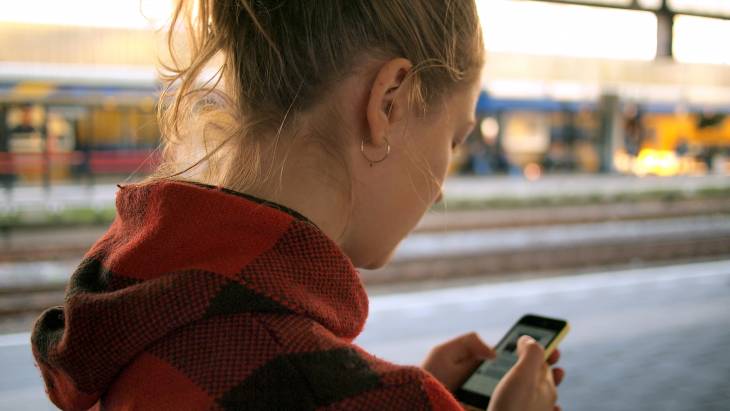 The proliferation of mobile phones has brought many benefits in the world, but like most things in life it too has its cons. According to numerous reports, smartphone addition is a growing problem, particularly among kids and younger adults, marked by impulsive use of cell phones. A report by the PEW Research Center noted that 67% of smartphone owners admitted to checking their phone for calls or messages when it didn't vibrate or ring.
This problematic use of cell phones is a type of behavioral addiction thought to be similar to that of a gambling, shopping or video game addiction. It leads to such problems as restlessness, anxiety, severe distress or depression. Other problems linked to cell phone addition include eye fatigue or blurred vision due to viewing a digital screen for prolonged periods of time, sleep disturbances and impaired offline relationships.
If you find yourself mindlessly passing time on a regular basis staring at your phone even though there are better or more productive things you could be doing, or find yourself spending more time tweeting, emailing or texting as opposed to talking to real-time people, you may have this addiction.
Now, coming hot on the heels of Google's recent launch of a digital wellbeing initiative to rein in on technology and apps use, Apple Inc. has announced similar measures to combat iPhone overuse and addiction.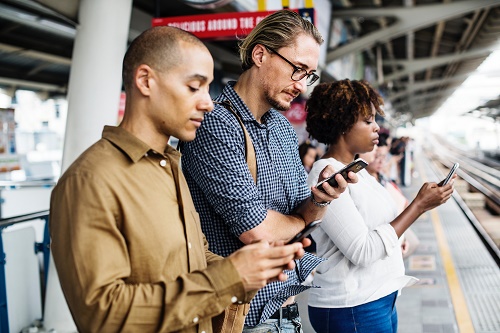 Apple Combats Cell Phone Addiction
At its 2018 Worldwide Developers Conference taking place June 4 – 8 in San Jose, California, Apple unveiled new features of iOS 12, the latest version of its mobile software, some of which help fight iPhone addiction. Among the new features are tools to manage screen time for individuals and families, as well as a slew of controls designed to curb the deluge of notifications and alerts that keep you hooked to your smartphone.  
With the new screen management tools, you will be able to get reports on phone usage, including when you used your phones and which apps commanded your attention. If you need to limit an Instagram or Facebook browsing habit, you can set App Limits that will warn you when you reach a daily usage quota. You can also set time allowances that prevent kids from ignoring screen time warnings. All these features can be synced across devices, so you can't sneak off and use your iPad to continue browsing.
Apples' iOS 12 will also be much smarter about how and when it displays notifications. For one thing, you will now see grouped notifications instead of each one of the 10 or more alerts from the same app you usually get. In fact, a new Do Not Disturb mode can silence all your notifications so you're not tempted to keep checking updates in the middle of the night. And a new "deliver quietly" control allows you to quickly manage notifications for an app so that your device won't ping you every single time.
"In iOS 12, we're offering our users detailed information and tools to help them better understand and control the time they spend with apps and websites, how often they pick up their iPhone or iPad during the day and how they receive notifications," Craig Federighi, Apple's senior vice president of Software Engineering, said. "We first introduced parental controls for iPhone in 2008, and our team has worked thoughtfully over the years to add features to help parents manage their children's content.
As more people become aware of the dangers of smartphone over-use, it's hard to fault measures introduced to curb addiction to mobile devices. These kinds of measures are actually an acknowledgment that the constant attention grabbing of mobile devices and apps can sometimes hurt more than help. It seems a reasonable call for us all to take a more socially responsible approach to development and use of modern technology.
"With Screen Time, these new tools are empowering users who want help managing their device time, and balancing the many things that are important to them," Federighi added.