Where to Find Free High-Resolution Images to Use for Your Creative Projects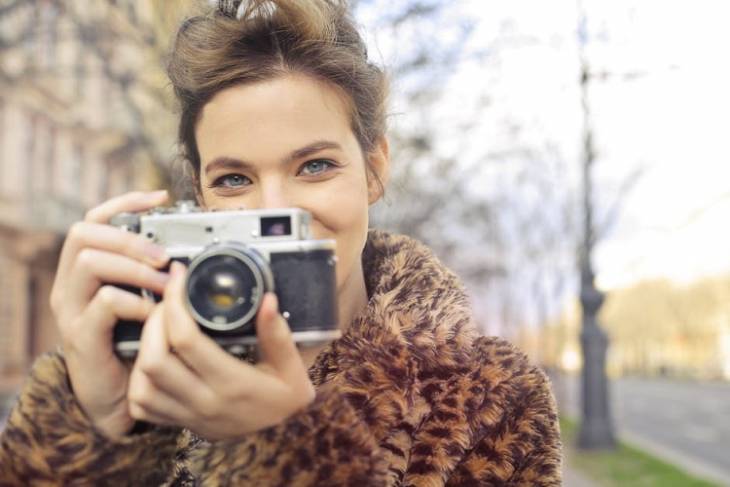 As an online content creator, marketer, business owner or publisher, you know the value of including images in your content. Images add an aesthetic visual component to your posts that helps better illustrate your message and attract reader attention.
A picture speaks a thousand words, as the saying goes. It can tell a story and capture a feeling in ways that words alone can't. Simply using the right image can transform your post from drab to fab very quickly.
However, many of us are not photographers and we find we have to use someone else's photos to illustrate our work. When a picture is owned by someone else, it is protected by copyright. That means the owner decides how and if their image will be available for use by other people. In this case, you can't just use a copyrighted work unless you get express authorization from the owner.
So, where can you find free images to use online if you can't afford or don't want to pay for premium stock photos?
You can get high quality photos to use on any of the many free stock images websites online.
10 of the Best Free Stock Image Sites
Here are some of the best places to get free hi-resolution stock photos online:
Pexels provides high quality and completely free stock photos licensed under the Creative Commons Zero (CC0) license. All photos are shared by talented photographers and nicely tagged, searchable and easy to discover through Pexels' discover pages.
 
Pixabay is an extensive directory of over 1.6 million royalty free stock photos, vectors and videos. Images are uploaded under the Creative Commons Public Domain license, which means no attribution link is required to use the photos.
StockSnap adds hundreds of images weekly and all photos are released free of copyright restriction – no attribution required. In addition, the site tracks downloads and views so you can find the most popular photos available.
Unsplash also offers a wide variety of high-resolution images you can use however you want. The site has become one of the most popular sources for free stock images, with a growing library of over 810,000 photos. Subscribe via email and the images will be delivered strait to your inbox.
MorgueFile is a searchable database of free images with great filtering options. You are free to adapt the images and use them for commercial purposes without attributing the original author.
ImageBase is another searchable database of free images. Images are free to use anyhow you want, including for non-profit, commercial, business, print and web projects. You are not required to credit the original author or the site. Basically, you can treat the images as if they were in the public domain.
FreeImages is an archive of stock photos you can use under an attribution license. Just download and use the images free of charge for both personal and commercial projects in websites, products and even printed materials.

OpenPhoto provides images with different copyright requirements, which are clearly and concisely defined. Many images are available under the Creative Commons licenses and typically require an attribution link.
NewOldStock is another Tumblr powered site that provides vintage photos from public archives. You can find authentic, high-resolution, vintage-looking images here. Images have no restriction and are free to use.
GettyImages made more than thirty five million stock photos freely available to anyone early in 2014. All you have to do is click on the embed icon and then paste the code of the image into your post or web page.
Conclusion
As you can tell from this list, there is a large (and growing) number of fantastic resources that offer free stock images you can use, including legacy photo sites not mentioned here like Flickr and Wikimedia Commons. You just need to know where to look.
Have we missed any other great websites that provide high quality images completely free? Tell us about it in the comments section below.

You might also like...