Ideas To Boost Engagement at Your Events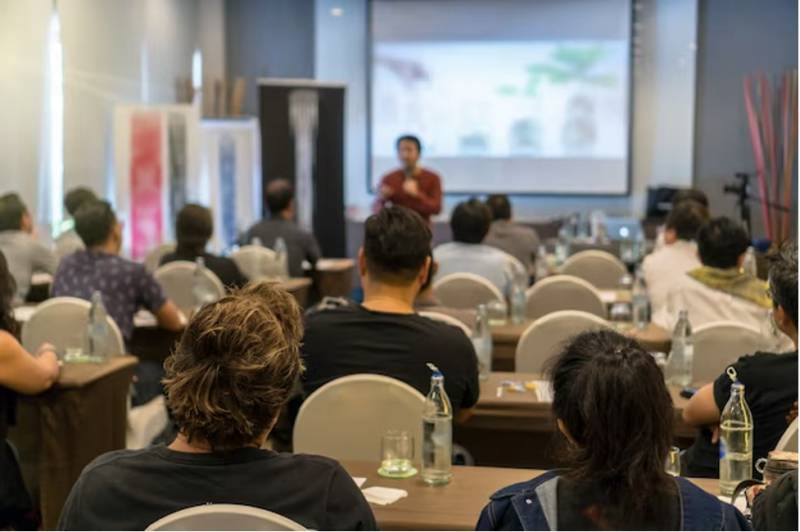 Keeping the audience engaged in current times has become a task, given people's short attention spans.
Event organizers face this dilemma as events last long for hours, and keeping the audience hooked becomes even more difficult.
However, with the right ideas and execution at the center, this problem can be solved.
In this post, we share some fantastic ideas to help you hook and maintain the audience's attention at your events.
So, let's get straight into them.
Top Event Engagement Ideas
1. Live Streaming
In recent years, live streaming has become a popular event engagement technology. After services like Blab and Meerkat entered the market and gained traction, the technology became more widely available.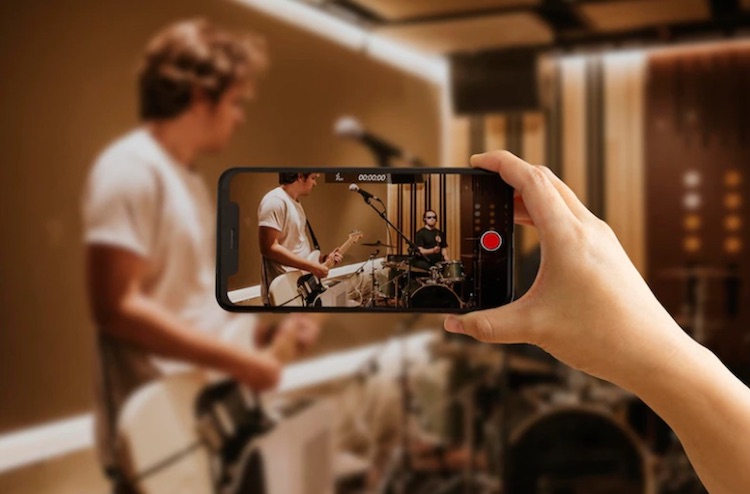 However, event experts' reactions to this technology are mixed, with positive and negative aspects. An event's reach is ensured by live streaming to everyone and anyone, resulting in a significant outreach. This audience also includes potential future attendees.
At the same time, that audience could have been potential profit generators who did not purchase tickets and attended the event because it was available to them from home via the internet.
Whatever your viewpoint, the truth is that the chances of a live event stream not becoming famous are extremely unlikely.
As a result, it leads to broad audience engagement for an event, either directly or indirectly. Live streaming services such as Meerkat, Periscope, and Blab are available.
2. Social Media Walls
Social media wall for events are one of the most promising event technologies for assisting with event planning and execution and trending events on social media.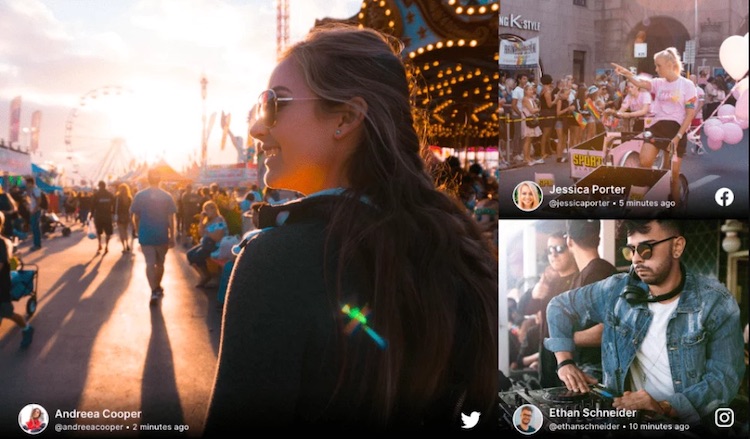 The best part about using social media is the social media wall, where you can engage with your audience and then have your audience trend your event, proving to be a win-win situation for any occasion.
Engagement is increased in tandem with monitoring and analyzing outreach and participation with such tools.
You can make live social and tweet walls and photo and video collages. These walls and structures are trending on social media thanks to the use of appropriate hashtags via the event's social handles and attendee profiles.
3. Polling
Polling allows your audience to interact with your speakers in real time, before or after a presentation.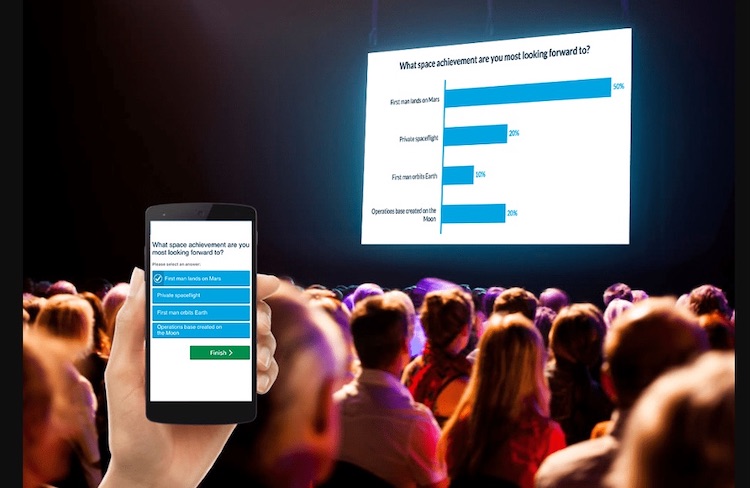 Polling also enables the audience to steer panel discussions with their preferred topics. Polls can be as simple as a ratings or as complex as asking single or multiple-choice questions.
Consider running a poll with a short time limit to encourage users to respond before the poll expires. To actively keep your audience engaged, poll every 15 minutes or so.
Your in-person audience can use your event app to answer polls in real time alongside virtual attendees completing polls on their desktops.
This provides more accurate polling results for your event and unites both audiences during sessions.
4. Entertainment Acts
You can offer a unique touch to the content of your event. Bring a performer to entertain your audiences, such as a magician, comedian, or musician, to lighten the mood.
Because virtual audiences' attention spans are shorter, providing entertaining and stimulating content allows them to take a mental "breather" and relax so that when your regular programming resumes, they'll be sharper and more engaged.
The entertainment can encourage attendees to talk about their shared experiences.
5. A Mobile Event App
Rethink your strategy for bringing together a split audience when hosting a hybrid event or conference, as they are now located both in-person and remotely.
The simplest way to accomplish this is to create a mobile app for your event.
In-person guests can use their mobile devices to download the app, view maps, and interact with virtual guests by sending messages, participating in polls and Q&As, and creating their user profiles.
This event app is the venue for your virtual audience, allowing them to attend from their mobile device or desktop.
They can easily access your content no matter where they are.
6. Digital Swag Bags
There have been occasions when giving away takeaway goodies bags to attendees was a way for the audience to participate in the event.
Giving a bag containing a sample product and a pack of visiting cards won't pique the audience's interest these days. We now have a technological replacement for the age-old trick.
Digital Swag bags are online gift tokens, virtual coupons, or goodies that can be redeemed or withdrawn at the recipient's discretion. Consumers have widely accepted these gifts.
Remember to give your audience a happy digital takeaway at the next event you organize. You can also track the opportunity for your event/product analytically and use the data for future marketing purposes this way.
7. Rapid Fire Learning
Spending 30 minutes to an hour on a single topic can quickly become tedious during a session.
Instead, try new meeting engagement ideas like rapid-fire learning to speed up your sessions.
This could imply devoting only 10 minutes to each topic, followed by a Q&A session, before moving on to the next. Organize polls during a rapid-fire presentation to make it even more engaging for the participants.
Alternatively, bring in multiple speakers to discuss the same topic, but have each speaker present for a few minutes before tagging in the next speaker.
Hearing multiple speakers discuss the same topic can keep your audience from becoming complacent.
8. Gesture Control
Gesture control gained popularity after its introduction. However, with the introduction of the Kinect, it may have become more common.
Technology is used in various ways to improve how people live, work, and even play. It eventually evolved into a valuable tool for event audience engagement.
This event engagement technology has many applications, from delivering presentations and sessions to engaging the audience to display trade stands and sales pitches.
In Conclusion
If you want to boost your event engagement this year, the above-mentioned ideas will help you immensely in your pursuit.
All these ideas differ from each other and give a new dimension to your event planning. Choose the ones that go with your event and start reaping the benefits.

You might also like...