6 Tips to Design an Effective Creative Portfolio Website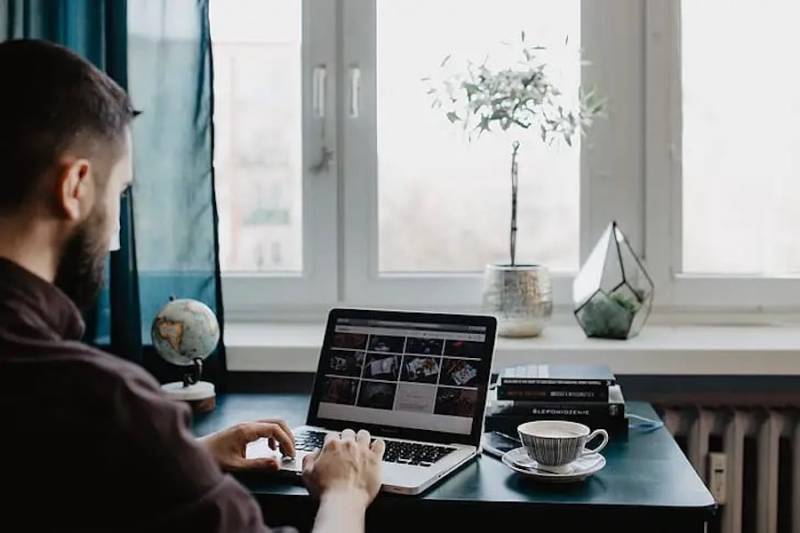 Whether you're a freelancer working for an established agency or a solo entrepreneur, having a creative portfolio site can be a game-changer when looking to market and showcase your skills to the world. Besides enabling you to create a professional brand, a portfolio gets you more business by offering your potential clients a comprehensive view of your work.
With it, you get a platform to showcase your personality, expertise, and experience in the market you are operating in. Also, you can use your portfolio website to get found on search results by targeting relevant keywords and optimizing your content for search engines.
So, how do you design a portfolio site that attracts clients and facilitates your business goals?
Here are six simple tips to see you through successfully.
1. Embrace minimalism in design
One problem we see many small businesses make is trying to be too cute with their portfolio sites. In the end, their designs come out as too exaggerated which could raise distrust among some would-be customers. They say simplicity is the ultimate sophistication and this is something you can apply to your design.
The ultimate aim is to attract potential customers to go in business with you. The major focus should therefore be on the depth of information you're sharing rather than the layout.
While at it, avoid being monotonous by using too much white or excessive bright color schemes. What's more, ensure that your site elements are blending nicely with the theme of the portfolio and this means paying attention to fonts, animation styles, and overall typography.
2. Speak a thousand words with images
An image is a designer's most effective way to speak out their feelings and spark visitor's emotions. Your portfolio site needs to use high-quality images that truly represent your work. And no, you don't have to be a photographer, graphic designer, or artist to tap into the magic of images. Any visual representations that you feel your audience will easily relate to can be included on the site.
There's a caveat though – be sure to optimize your images for both the mobile users and search engine bots. For starters, reduce their size without compromising their quality and also label them appropriately using your target keywords.
You might also want to use a more powerful hosting provider, especially if your site is image-heavy. For example in the case of a photography portfolio, you can pick a reliable web host that provides for fast loading speeds from recommendations like Siteground and Hostgator.
3.Use a well-structured logo
While showcasing your work, it's important that you create a brand logo that bears your name or the identity you want customers to know you by. In design, this is known as adding a tagline to a logo. Essentially, the logo describes who you are in a simple-styled one-liner phrase.
A good tagline should stick quickly on the reader's mind and also help convince them that you're the right person or brand to engage in the kind of products or services you offer. Try to capture your strengths and unique proposition in your tagline while ensuring it's short and sweet.
4. Know when to call to action
The purpose of your portfolio site is to earn your new clients who know exactly what your business has in it for them before contacting you. While the platform will showcase your work, it's essential to know the ideal point at which to ask for business from your readers. Ideally, you want to call the prospect to action when they already have an idea of what you offer.
It is also crucial that the tone you use when calling to action be friendly, while remaining professional. Phrases like "Request a Quote" or "Hire Us Today" are appropriate for a start.
Remember to also prepare your landing pages to accommodate the expectations that visitors have coming to them.
5. Tell visitors what others think of you
To increase your authenticity while showcasing your work, consider displaying several customer testimonials on your portfolio site. To collect real reviews, you can request your best clients to share their thoughts and opinions about what it is like working with you.
On your portfolio site, use design styles that accommodate several testimonials. You can display them in rows, sliders, or whichever style your audience finds easy to browse through.
6. Don't forget to show your personal side
Some visitors will be curious to know more about you as a person – how you chose your current career path, education background, and many other aspects of personal life.
If you're comfortable sharing some of this information, try to delve a little into the experiences, obstacles, and opinions that have shaped you as a person. While this information might not be central to the primary purpose of your portfolio, it helps to sell your credibility and stamp professionalism to your reputation.
There you have it, top tips to design a killer portfolio site. Let us know which other aspects you'd add to your portfolio to make it more complete in the comments below.
We'd love to hear your feedback.