Are You Using Getty Images' 35 Million+ Free Images on Your Blog?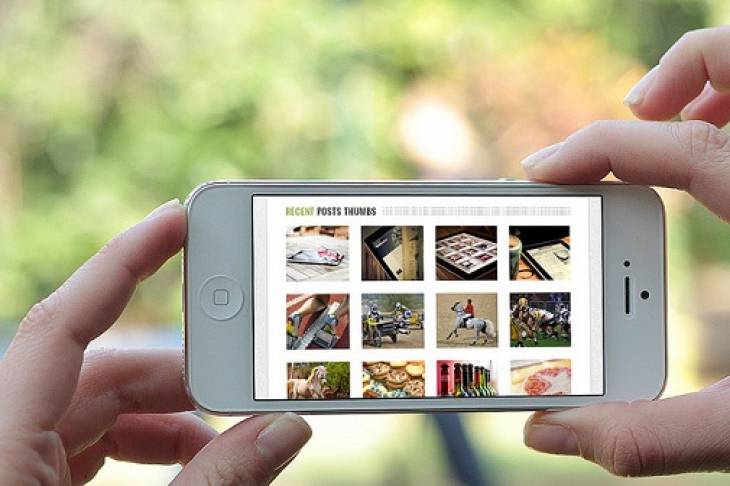 Where do you get images to use on your blog? Getty Images, the world's largest stock photo service, single-handedly redefined the entire stock photo market by making more than 35 million of its premium stock images free to use by anyone for non-commercial purposes, starting from March 6, 2014.  
The new development came with the launch of a new embeding feature that allows you to select an image from Getty Images' sports, news, entertainment and stock collections, as well as its archives. Simply copy the HTML embed code for the image to use the photo on your own website.  
Getty Images will serve the image in an embedded player similar to how YouTube currently does with its videos. The image you embed will include the full copyright information and a link back to the image's dedicated licensing page on the Getty Images website.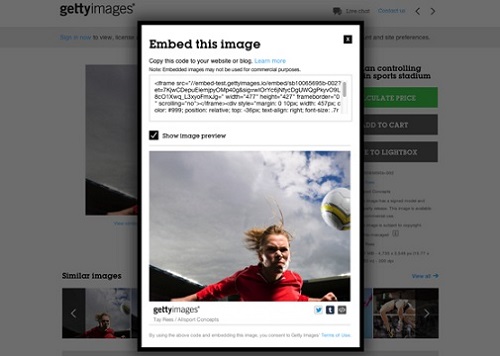 New Getty Images embed tool
Great news for web writers and bloggers
Access to more than 35 million free stock images from Getty Images is great news for web writers, bloggers and everyone else who publishes content on the web, especially for those of us who don't have the budget yet to buy premium stock images to support our content needs.
"Images are the communication medium of today and imagery has become the world's most spoken language," says Jonathan Klein, co-founder and CEO of Getty Images. "Whether via a blog, a website or social media, everyone is a publisher and increasingly visually literate. Innovation and disruption are the foundation of Getty Images, and we are excited to open up our vast and growing image collection for easy, legal sharing in a new way that benefits our content contributors and partners, and advances our core mission to enable a more visually rich world," Klein said.
Even more good news for bloggers is that blogs that generate revenue from Google Ads are allowed to use Getty images through their embed player at no cost. A spokeswoman for Getty Images said that editorial websites, from The New York Times site to BuzzFeed, will also be able to use the embed feature as long as images are used in an editorial context.
"We would not consider this commercial use," explained Craig Peters, senior vice president of business development, content and marketing at Getty Images. "The fact today that a website is generating revenue would not limit the use of the embed tool. What would limit that use is if they used our imagery to promote a service, a product or their business. They would need to get a licence."
The catch on using Getty images for free
You may be wondering what's the catch in this radical shift in policy that allows anyone to use Getty's premium images at no cost. As you might expect, Getty Images did not make this decision lightly without considering its own bottom line and what it would gain in the arrangement.
Peters explains: "What we've decided to do is to provide through the embed player the capability to use this imagery, but there's a value for Getty Images and the content owners," says Peters. "And that value is in three parts. First, there will be attribution around that image, and since we're serving the image, we're actually going to make sure there's proper attribution."
"Second, all of the images will link back to our site and directly to the image's details page. So anybody who has a valid commercial need for that image will be able to license it from our website."
"Third, since all the images are served by Getty Images, we'll have access to the information on who is using and viewing that image and how, and we'll reserve the right to utilize that data to the benefit of our business."
The third point is especially worth noting for bloggers and online publishers. What it means is that Getty Images will look to generate additional revenues from its embed player through advertising. "We reserve the right to monetize that footprint," adds Peters. "YouTube implemented a very similar capability, which allows people to embed videos on a website with the company generating revenue by serving advertising on that video," Peters concluded.
Although Getty Images is yet to determine how these ads will appear on its embedded images, Peters is confident that this capability will be introduced in the near future.
What do you think of this new development? Are you using Getty Images' free Images on your blog?
See Also: 15 Grammar Goofs That Make You Look Silly (Infographic)