How to Develop an Audio-Based Social Media App Like Clubhouse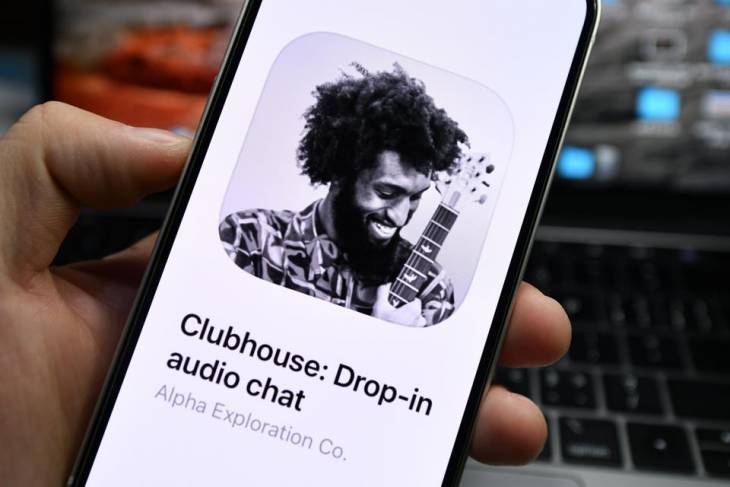 Photo: LightRocket / Getty Images
The pandemic has completely changed our lives – turning everything virtually upside down. Year 2020 compelled most of us to stay in our homes. People started running businesses and working from home, students have to take their classes online, and many things we never thought were possible online are now very much common, such as consulting your healthcare provider without visiting the clinic/hospital.
Thanks to video conferences, people can still collaborate and communication isn't lost.
As countless industries are struggling to bounce back after this crisis, the demand for live streaming, video on demand, and social networking is rising rapidly. More and more companies have realized the immense potential of online presence and social media, especially as use of social media has spiked during these times when people cannot go out and socialize.
The launch of the audio-based social media app Clubhouse in March 2020 is just an example of the growing popularity of voice chat social networking apps among businesses and users alike. The average calculated worth of this app is $1 bn, and that too in such a short period of just one year! If this comes as an inspiration for you to build an audio-based mobile app like Clubhouse and make money, you're on the right course. You can turn this dream into reality.  
Who would have thought that an app like Clubhouse will soar in popularity like this when the market is already crowded with so many similar social media apps already? This shows that opportunities still exist in the market if you know where to look and how to exploit them. All you need is a great app idea and perfect execution to make it big.
Well, before you start looking for developers for your app, let's quickly learn about Clubhouse.
A Primer on Clubhouse
For the uninitiated, Clubhouse is essentially a voice-only social networking app that allows users to enter virtual rooms and talk to each other through voice chat. Users need to sign up with a profile photo and title to start communicating with other users.
Since Clubhouse can be joined only by invitation, the invite-only social network is quite different and may be considered exclusive. People have nonetheless been clamoring to join it since the start of 2021. They are using the app to talk about sports games, poetry recitals, prayer sessions, business pitches, amongst many other things.
Inspired by the enthralling success of Clubhouse?
If you want to create a similar app like Clubhouse for your business, you can enlist reputable mobile developers to build it. The cost of app development will largely depend on who you award your project to and the features you want in your app.
Generally, if you want a clone of this app, quotes of up to $50k have been mentioned. However, the cost may come down significantly, depending on the app development company you choose.
Quick Steps to Build Clubhouse Like App
1. Research the Market
Impressed by the app and want to jump in? No, don't just yet! You must first take time to understand the market you are planning to enter. Do you think there's any value or point in being a replica of Clubhouse or other popular social media app in your niche?
In my opinion, your app should be unique, helpful, and something that gives your users a solution to an existing problem. Do thorough research of your market beforehand. Market analysis is critically important.
Check how flooded the market is, how competitor apps are faring, and even how they are attracting users. Be thorough. Explore the strengths and weaknesses to discover gaps that'll help you build an app that's truly useful, while eliminating any concerns and vulnerabilities.
Keep in mind that Cybercriminals are swooping in on users looking to download Clubhouse by creating their own fake version of the app that drops malware. Attacks don't just hit financial and banking apps, but also many popular, well-known and commonly used brand-name apps on mobile devices.
2. Hire Legitimate Dedicated Developers
Once you are ready to invest in the app, you will need to hire legitimate and dedicated developers. A trusted mobile app development company will help you build a solid and secure social media app that gets your business started on the right footing.
With credible developers, you can build an app that is not bogus; but one that lasts for a long time to come. You will also avoid legal issues and brand fails for building a poor or malicious app.
3. Focus on Providing Great UI/UX
An app without a great user interface (UI) and user experience (UX) is a disaster in the waiting. It may absorb all your budget and yield nothing in return. So, focus on the app design and user experience as that's the key to keeping users engaged and interested.
When you sit to formulate your app development strategy with your developers, make sure that your team of developers and designers have clear instructions to enhance UI/UX. This way you'll boost user engagement and provide a great user experience that grows your app.
4. Launch a Minimum Viable Product (MVP)
You may want your chat app to become an instant success, but – let's be honest – that may not happen. The reality is your app might not be an instant hit. It'll need some improvements.
So, it's probably best not to invest all your money in developing and launching a full-feature voice chat app like Clubhouse. Rather, go for a minimum viable product that you can launch in the market to see what your targeted audiences think about it.
By launching an MVP first, you can get an idea of what the possibilities of your app's success in the real world are, as well as what are the areas that need improvement. An MVP could provide valuable insights that give you that solid foundation to improve and launch an excellent final product that wows your audience and which they actually love – rather than what you want.
5. Market Your App
You may have the best Android or iOS app and development team, but that doesn't mean users will automatically know your app exists and that it is the best. You need to market your app across various platforms to be discovered and your target users to download the app.
Spread the word and promote your app both online and offline even before you actually launch it. Create some buzz in the marketplace so that people are excited about your app and many of them download and install it to get off to a great start.
If you fail to market and inform users about your product, it's features, and solutions, you are definitely planning to fail since people won't know your app exists no matter how great it is.
Once launched, make sure your app is available on all prominent platforms and app marketplaces, including Google Play Store and App Store - Apple. Ensure it looks and feels great, offers a great user experience, and is marketed appropriately.