Top 5 Tips for Using Technology to Improve Employee Engagement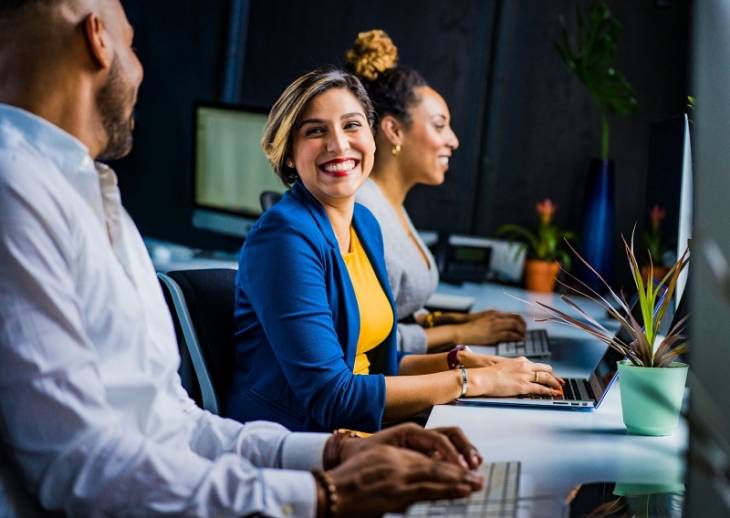 Employee engagement is an important factor in any business and company that wants to retain its talented workforce. In fact, many businesses today are shifting their human resource approach and thoughts towards better employee engagement.
Business administration norms are now inclining towards employee betterment. Not only are administration norms changing, but companies are also coming up with newer methods of educating, training, and entertaining their workforce, including providing numerous perks and insurance covers to keep employees more emotional engagement and invested in the organization. This drives better work culture, atmosphere and eventually better sales figures.
A company that understands that while the customer is king, the employees are the main driving force behind the success of an enterprise, and that the happiness and contentment of employees is equally important, is destined for greatness. That's why it's important to take proactive steps to improve employee engagement in your business.
Improve Employee Engagement
To improve employee engagement, companies today are using technology that is enriching and enhancing the overall attainment and outcome of this goal. Various technologies and tech solutions are being used to monitor workers' progress, including employee engagement apps.
Here are some ways you too can leverage modern tech to boost your employees' engagement.
1. Encourage Collaborative Working
Companies today are no longer rigid. They don't stick only to the 9 to 5 working norm. They are flexible with timings and shifts, and are also more open to virtual work and outsourcing.
Both large and small companies are leveraging technology by encouraging growth of remote working, cloud computing and virtual collaboration that brings such benefits as reduced overhead cost and also the best work outcome from employees who end up being more productive, happier and motivated by the flexible working hours and schedules.
Remote work and new online communication channels are allowing employees to work from anywhere. This kind of virtual working is possible using various tools, like file sharing, cloud storage, project management software tools, shared whiteboards, and other such solutions.
You can tap into these tech solutions to improve workers engagement and efficiency in your business, too. The results of encouraging collaborative working can be very positive.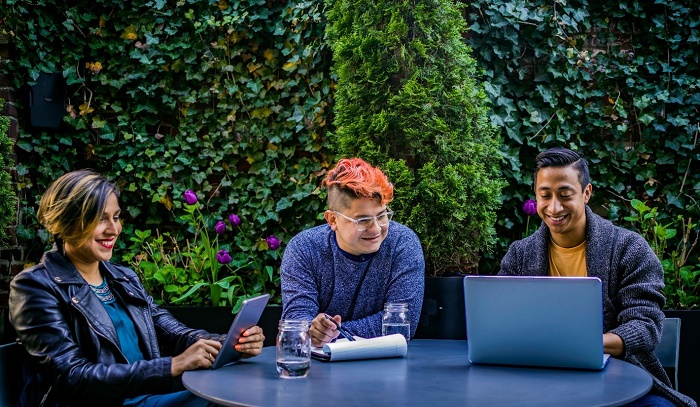 2. Use Gamification
Sometimes, it is tough to generate enough employee motivation so that they invest more time and energy into their work and learning how they can get better at their jobs. Gamification is an effective strategy you can use to overcome this challenge and get employees motivated to learn and improve because it promises to make the hard and boring stuff fun.
According to the Lexico dictionary powered by Oxford, gamification refers to the "application of typical elements of game playing (e.g. point scoring, competition with others, rules of play) to other areas of activity, typically as an online marketing technique to encourage engagement with a product or service." It makes practical day-to-day training more compelling and interesting.
Gamification also helps in boosting employee participation in eLearning and training initiatives. It brings out employees' natural desires to compete and have fun, which also improves relationship with co-workers. Use it to facilitate learning on the go and boost cohesiveness in your business.  
3. Consider Allowing Personal Tech Tools at Work
It's always advisable to not be too strict in life and business. Let loose a little and allow employees to bring in their smartphones and other personal gadgets to the office. This way, they'll stay connected with the outside world and can even use outside ideas for their own office projects.
Moreover, today, a larger number of youths prefer to use their personal handheld devices than relying solely on the office computer or laptop all the time. So, allow them that and watch as engagement improves, especially when this is applied to the younger workforce in your business.
4. Give Peer-to-Peer Recognition
Some studies and worker surveys have revealed that many employees today are unhappy at work because of the lack of recognition. Peer-to-peer (P2P) recognition is quite important for improving employee engagement. When the employees are being recognized, valued and respected in the workplace, they are better engaged and drive better outcomes for the organization.
Surveys, games, peer-building workshops, posting feedback on apps, and so on are some of the ways that can encourage employees to speak up about their issues with their superiors. An employee who gets due praise by his superiors in an organization feels more connected and happier with his job and gets emotionally attached to the organization.
Providing and receiving real-time feedback using technology is one of the best tricks for boosting employee engagement and also the need of the hour. You can use different workplace tech, apps and even social media to gather "data about employees, their work and their habits, and apply pattern recognition technology to prompt feedback from relevant people, or start conversations based on what's most important to employees," says Kris Duggan, CEO and Co-Founder of BetterWorks, a continuous performance management platform.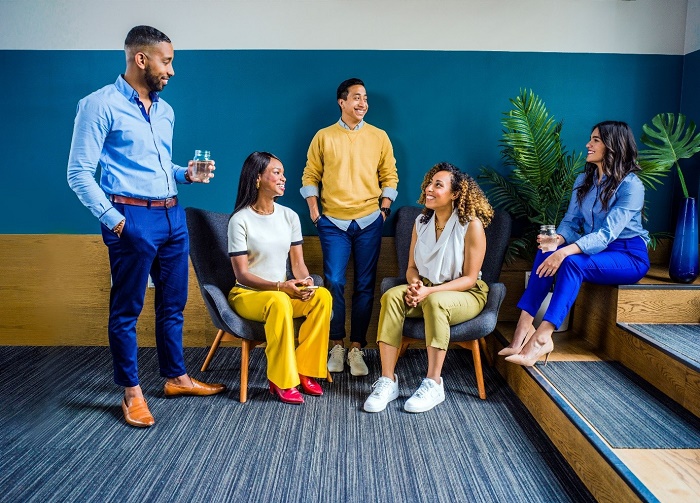 5. Conduct Mobile Check-Ins
Finally, ubiquitous mobile devices have changed employer-employee interactions. Today, companies are launching their own communication and training apps for mobile so employees can access these apps on the go, while also enabling more productive commuting.
Informal and formal mobile check-ins by employers are also changing the experience and expectations of employees. Employees are now able to voice their views and receive quick and frequent feedback about their work, how the organization is doing, and how it is addressing issues raised. This way both employers and employees are on the same page in the business.
You can also send to employees company updates and access to in-house training material on mobile so they can develop and improve their skills at their own pace and convenience. This not only cultivates healthy communication, but also supports workers' personal growth and opens new career opportunities for them in other spheres as well.
Healthy and effective relations in any business, as you might know, hinges on efficient communication. So always check-in with your employees regularly and respond to their queries, concerns and suggestions as soon as possible.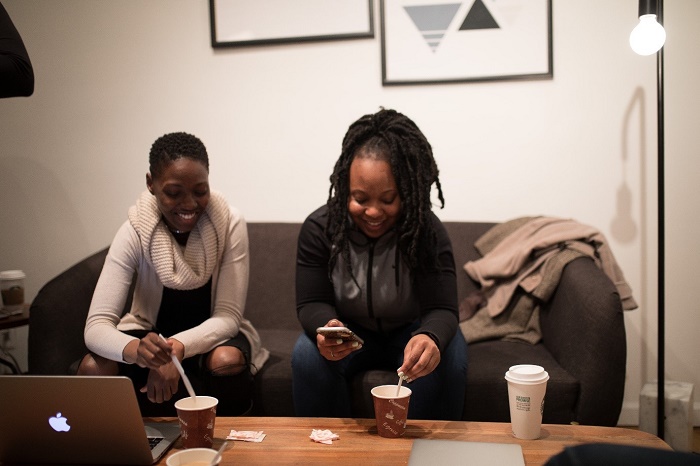 In addition to checking in with your team regularly to provide updates and training material via mobile, you can also deploy workplace surveys and stay interviews to help you understand why an employee might stay with your company. This one trick leveraging mobile technology will help you empower and keep your employees motivated to juggle their careers, personal life and family.
Conclusion
Today, as work has gotten more customizable, work schedules more flexible, online apps and mobile training tools more ubiquitous, feedback through surveys efficient, and digital connections with peers easier, employees have become more engaged and happier. Tech solutions have bolstered workers' self-esteems, interests and emotional connection with their workplaces.
Leverage the technology available today to improve your own workers' engagement. It'll be worth it and boost your business.