7 Essentials Every Freelancer Needs to Strengthen and Grow Their Business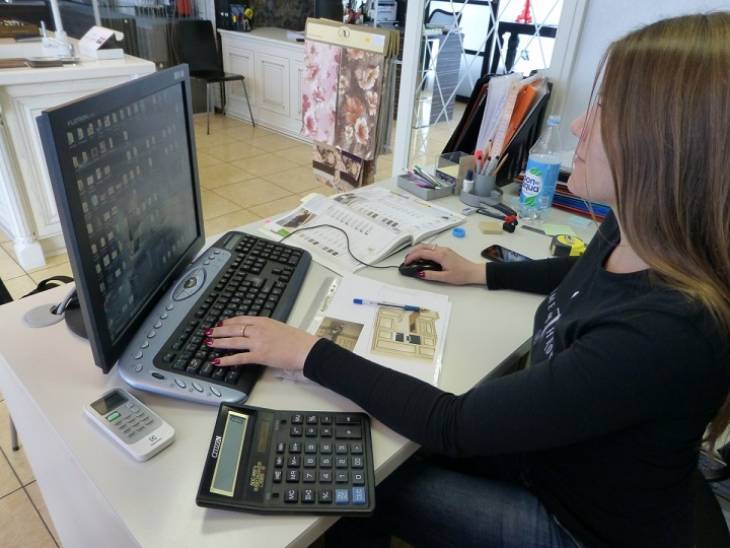 As a freelancer, it's easy to get caught up in the excitement of working with and building other people's brands. So much so that your own business marketing can fall by the wayside.
However, as with most things, creating healthy routines and habits is vital to your success. It will make a huge impact not only on your business expansion goals, but also on your personal brand.
Let's face it, as a freelancer, you are your brand and you need to be strategic in how you grow and strengthen it and your freelance business.
Keys to Strengthen Your Freelance Business
If you are looking to strengthen and grow your freelance business, below are some top tips to add to your personal marketing and business growth strategies.  
1. Build your brand
Have you ever judged your hairdresser by their hair? We all do it. For this very reason, build your brand and present yourself in the best way possible that markets you to your audience.
Determine who you are, where your expertise lie, and who you are targeting. Use this information to create an identity that you can pitch and sell to clients. Ultimately, people buy into brands, and that is exactly who you are and what you should aim to be.
A strong brand commands greater acknowledgement and, more often than not, a higher rate. People pay more for what they believe will bring them more value. Show them they're in good hands.
To build your brand, think about:
Consistency in how you present yourself
A clear outline of your skillset
The type of work you want
The clients and industries you'll be targeting
Using the same information across all of your platforms (website, email, phone, title etc.)
2. Create a solid online portfolio
Gather all of your work in one place for easy reference, for yourself and for current and prospective clients. Sending emails with a bunch of attachments can get messy and will clog up your inbox. So, embrace the digital age and get it all in a central place online.
There are some useful websites tailored to building online portfolios for a variety of freelance professions and industries. Squarespace, for example, has fantastic adaptable templates to choose from and will also manage the domain buying process for you. You can even use such tools to manage your email accounts and on-brand email campaigns that complement your shiny new website.
What you're doing here is building a strong foundation for marketing yourself and business to friends, family and wider audiences. When you're pitching for work, you'll be able to send clients to a beautifully displayed online portfolio, including everything they need to know about you. Remember, self-branding will have a huge impact on the way you are received.
Make sure your online portfolio includes:
An introduction to you
A headshot
Contact details
Services available
Rates (optional)
Current clients
Previous clients
Highlights of successes
3. Utilize your current network
Start with what you have. Reach out to friends, family and people you have worked with before to let them know that you are available for freelance projects. Direct them to your website, familiarize them with your portfolio and ask them to spread the message. When you're starting out, a lot of the work you get will be through referral. 
You could also offer a discount to friends and family, or a referral fee for every job you land as a result of their support. While many of your contacts will support you through friendship and goodwill, others may be inspired by the incentivization.
4. Commit to an email marketing schedule
Let people know what you're up to as a freelancer. Keeping in touch with your email contacts is essential to your freelance sucess. So, build up your email list proactively and reach out to them regularly with valuable news. This way you'll be expanding your potential client database, too.
See every email campaign as an opportunity to land another freelance gig. Do your research into the information and types of people you are marketing to, and design your email campaigns based on their interests.
Some content ideas to use in your scheduled email campaigns include:
Project updates
Industry news
Relevant blogs and white papers
Offers and promotions
Additional services
5.  Connect with other freelancers
There is great pleasure and value that comes when you connect with like-minded people. It's really no different when building, say, your freelance writing network. By connecting with other freelancers, not only are you more likely to be stimulated and inspired, but you're also opening up your network and opportunities.
Attend events with fellow freelancers to build your networks together. Tap into each other's contacts to cater to your varied skill sets and interests. Not all writers are capable of producing the same content; not every writer will be your competition.
Share tips, learnings and join creative communities. Think beyond today, understanding that some freelancers go on to build big brands and businesses. Keep an open mind to the opportunities that could follow from your growing network. Be generous in your referrals and you may just experience the same.
6. List your services on many websites
Don't put all of your eggs in one basket. Put yourself out there! There are hundreds of freelance websites that you could list and showcase your portfolio on, so do not limit yourself to just one. Do your research.
A Google search will simplify the process. Visit the top websites in your niche and look at the types of opportunities they offer. The more your online presence grows, so your chance of winning more work increases.
If you're new to freelancing, take a few of the lower priced jobs to build up your work history. You will learn the best proposal techniques, how best to communicate and it will provide you with an early portfolio. The more work you can reference, the more likely you are to be shortlisted for a job.
7.  Create for yourself as well
Get out of your own way and just creatively express yourself freely. If you are a freelance writer, writing for 'fun' allows you to explore new techniques and work off-brief. It also allows you to build an authentic portfolio, publish your best creative work and build your web presence.
The more creative you are and the more tricks you have up your sleeves, the more you'll have to share with prospective clients and attract higher pay rates. Stay on trend and write from a place that feels real to you. You may even be able to pitch this work to publications for a fee.
Some reasons to create for yourself and not just for pay include:
Improve your skill
Share on your portfolio and email marketing campaigns
Increase online presence
Explore topics and industries
Create your own experience
Become an expert in your niche
Incorporate these tips in your freelance marketing strategy and enjoy the benefits of increased brand awareness, higher annual return, and a much more impressive portfolio.