The Allure of Diamond Jewelry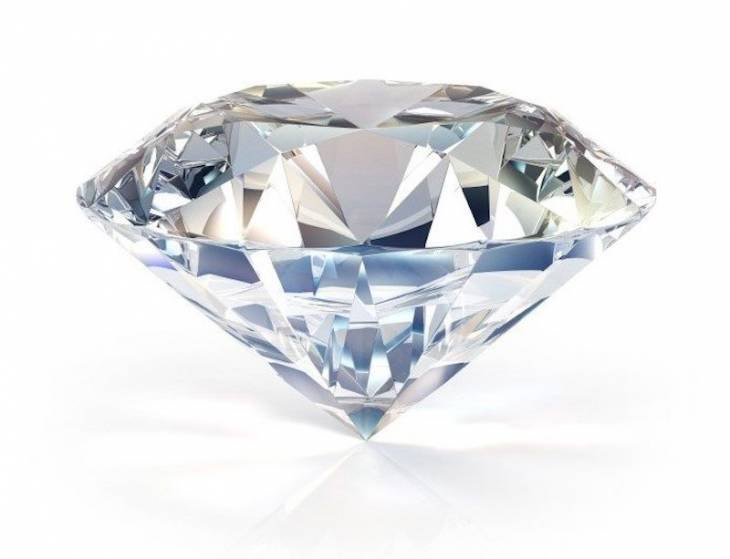 The global diamond jewelry market has been gaining momentum in recent times, driven by a rising demand from a growing middle-class population in Asia and the U.S., coupled with increasing spending power of millennials and generation Z.
The diamond jewelry market was valued at a whopping $89.18 billion in 2019 and is expected to expand at a compound annual growth rate (CAGR) of 3.0% from 2020 to 2030.
One of the most popular applications of diamond is in making jewelry that is not only spectacularly beautiful, but also something that will last a lifetime. Diamond jewelry is stylish and also serves as a fashion statement accessory that dons well with any type of attire.
More than that, diamond jewelry makes for a good investment. Similar to other physical commodities, diamond tends to increase in value over time. For example, diamond bangles are popular jewelry items that are worn by both men and women, and are also popular among fashion conscious women and those who have a lot of money to spend. You can invest in diamond bangles or bracelets that fetch a good resale price to recoup your investment, regardless of the state of the economy.
When investing in diamond bangles or bracelets, you can choose to buy plain bangles at very affordable prices or you can go for those that have diamonds embedded all over them that are pricier. If your budget range is high enough, you may be able to get spectacular diamonds set in your bangles.
Tips for Buying Diamond Jewelry

When buying diamond bangles or any other diamond jewelry pieces, including diamond earrings, pendant, necklaces, or bracelets, be sure to consider the following key factors:
1. Shape
Shape is an important factor to consider when buying diamonds. You will find that diamonds come in different shapes. Some of the shapes that you can find include teardrop, round, and oval.
Choose a shape that fits your taste and style, but beware that unusual, less popular cuts like marquise may not fetch the best price in the market if you plan on reselling your diamond jewelry later. Highly desired diamond cuts tend to be round or cushion cut diamonds.
2. Diameter (size)
The size of your diamonds also matters. For example, inexpensive diamond bangles are usually small with thin diamonds that many not be seen well from the top of your wrist. You can choose to buy thick bangles with larger-sized diamond set to make sure your diamonds are clearly visible.
The size of your jewelry piece is also important, especially if you have large and expensive diamond fixtures. The diameter range of cheap bangles, for example, may vary from 0.8mm, 1mm, 1.2mm and 1.4mm without a big difference in price.
As for thicker bangles, the diameter is generally between 2mm and 3mm but may vary, ranging from 2mm to 4 mm at higher prices, or when you want a wider variety of designs. Buy the right size diamonds to suit your desire.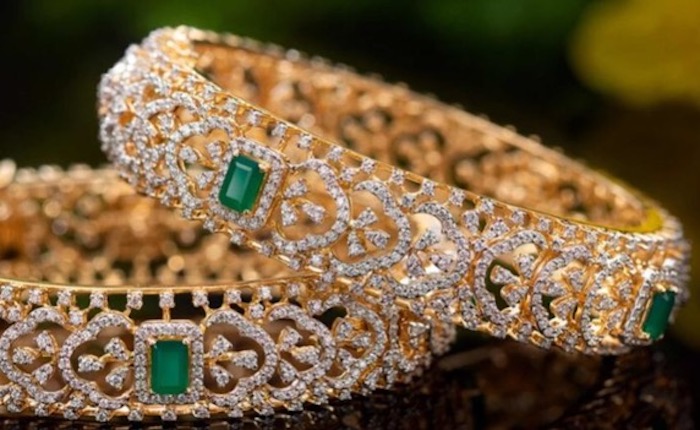 3. Carat (diamond weight)
Carat (ct) denotes the weight of a diamond, not its dimensions or size. One carat (which equals 0.200 grams or 1/5 gram) is the most popular weight of diamonds.
Diamonds experience a price jump at 1.00 ct. For a diamond budget under $1,000, you may be able to find diamonds under 0.5 cts. So, in our case of diamond bangles, you should consider the diamond ct for your bangles, depending on your budget and the weight you want.
You'll also find that diamond jewelry may be referred to in terms like one point, two points, three points, and five points diamond. One point diamond is equivalent to 0.2 carats, two-point is 0.4 carats, three-point is 0.8 carats, and five points diamond is equivalent to 1 carat respectively.
Buy point diamonds that match with your needs, balancing your style, budget, and expectations carefully. Remember that even bungles, rings, earrings, or other jewelry with small diamonds can be elegant and sparkly as well.
4. Color and Clarity
A diamond's color refers to how clear or yellow it is. The highest quality diamonds are generally totally colorless, whereas lower quality diamonds often have a slight yellow tint.
Popular diamond color options include I1, I2, SI1 and SI2 clarity, which are considered the best choice for budget-friendly eye-clean stones. These diamond clarity grades tend to be just the right ones for all occasions where you do not want to stand out too much and get noticed. They are good choices if you want to buy diamond jewelry at a lower price.
However, you can always choose a higher color grade if you have the budget and want totally clear diamonds without (or with minimal) imperfections that would affect their appearance. 
Also consider the metal your jewelry is set in and probably choose a diamond or jewelry metal color that more or less matches the color and clarity of the diamonds that you have.
5. Cost
The cost of your jewelry piece is also a major factor to consider. Diamonds come at various prices depending on several factors, including where you get them from. For example, some diamond pieces may be imported and others may be locally available.
If you are willing to compromise on color and clarity, you may generally be able to find a one-carat diamond for around $3,000. Shop around first to find the right diamond pieces for your budget before making the final purchase decision. 
Search online also for reputable retailers withe a variety of pieces at the best prices, making sure to read customer reviews and testimonials, and also verifying the quality of the jewelry yourself as well.
In particular, always, always make sure that the diamond jewelry that you buy is certified. Don't take a seller's word for it that a diamond has a certain carat or color—only buy diamond jewelry that comes with GIA certification so you know the exact value of what you're buying.