Spring 'FOR CREATORS' Campaign to Elevate Independent Creators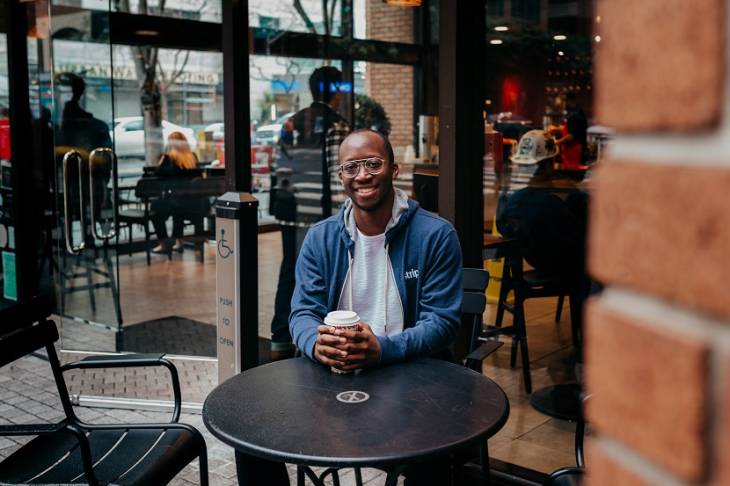 Spring (formerly Teespring), an innovative creator commerce platform that empowers creators with an end-to-end solution to design, promote and sell customized on-demand products without cost, risk, or hassle, is launching its first ever marketing campaign, 'FOR CREATORS', doubling down on its brand proposition.
Following a recent rebrand and with a strong pivot to wider social commerce, Spring has streamlined their messaging to communicate their focus on an inclusive and diverse community of creators. With this campaign, Spring is making a declarative statement about what FOR CREATORS really means.
This socially driven campaign is designed to inspire and activate the creator community - from content makers, to social influencers, to creative entrepreneurs - to diversify the ways in which they monetize beyond underpaid brand deals and ad revenue.
This campaign is Spring's way of conveying that all independent creators can empower their brands and businesses through the Spring platform. They will have access to industry leading capabilities allowing them to 'Create with Spring + Sell on social'. The goal is to elevate this diverse community of individuals who push the boundaries and unleash their unique skill sets through expressive content.
Spring. For creators.
This is the first campaign since the company's successful rebrand and is driven by industry leading marketing VP, Les Green. Following his work of rebranding Nike's customization service from NikeiD to Nike By You, Les has spent the last 6 months engaging directly with creators that have used the platform to help understand what they wanted access to, support with, and wanted to improve.
This has driven a number of new innovative feature launches on the 360 degree platform including; 'Social Stores' enabling each creator to have their own fully branded store and custom domain directly linked to their social channels, the ability to sell digital/downloadable products, and premium support services for creators.
Spring has also partnered with creative agency, INDUSTRY, based in Portland, to bring these creators' stories to life. These moves came from understanding and then subsequently empowering the diverse creator community with new exciting ways creators can engage with their fans.
Independent creators include everyone from a YouTube math tutor with a few thousand subscribers to a TikTok lifestyle creator with over 5M followers. Spring defines the term 'creator' with a modern interpretation of anyone with an idea and an audience.
Miles Carter (@unfollowcarter) the voice of the FOR CREATORS film is a spoken word artist and content creator based in North Carolina who has been using the platform for nearly two years. The music in the film is scored by Never Home Music (@neverhome.music) a Portland based music collective and record label that has been using the platform since fall of last year.
Also featured in the film are some of Spring's most successful creators like crafter Moriah Elizabeth (@moriahelizabethofficial) and lifestyle creator Sadie Aldis (@sadiealdis) both of whom have highly engaged communities and used the Spring platform in very unique ways with quantifiable success.
VP of Marketing Les commented:
"Creators is an all-inclusive term. At Spring, we welcome and strive for creator diversity, to empower their individual messages and skill sets. Our ambition is to support these creative entrepreneurs in a way that brings them a reliable revenue stream...an honest hustle! FOR CREATORS is a campaign that is driving forward our creator's first vision." 
Spring is known for its industry first partnerships with social channels that have given creators fame and followers, including TikTok, Instagram, and YouTube. With more than 30 independent creators becoming millionaires as a result of selling on the platform, the Dedicated Creator Managers have a proven track record of success. These managers grew a single creator's merchandise revenue by a huge 1350% in less than 3 years.
These successful partnerships with social channels resulted in explosive growth for the platform, with more than 450,000 verified creators signing up to the platform to build their socially integrated ecommerce stores as of January 2021. 2020 saw a spike of activity, with new creator growth exploding by 135%, alongside a 92% growth in the number of creators who are actively selling their products through the platform.