Streamline Logistics Operations: Benefits of Transport Management System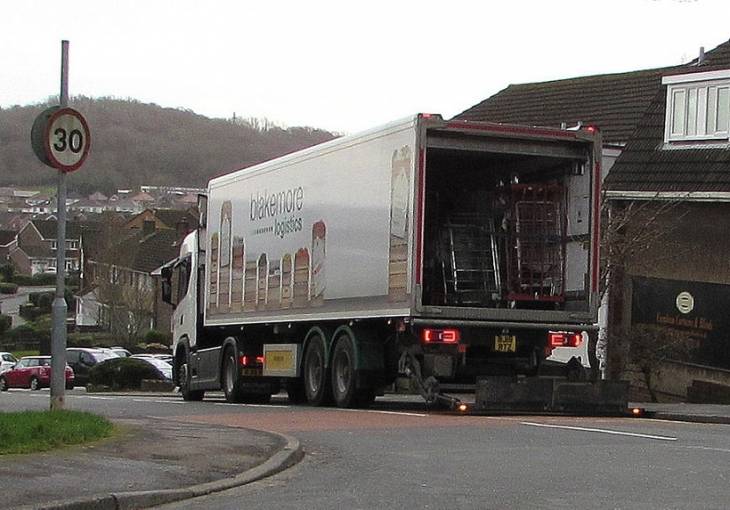 The transportation business has always been a challenging and dynamic sector, but the present challenges and customer expectations have increased significantly over the years.
Today's transportation and logistics management needs cannot just be fulfilled by manual processes or legacy systems. What you need, whether you are a third party logistics company, freight forwarder, or courier-express and parcel company, is an advanced transport management system (TMS).
A TMS is a software program that companies use to manage their logistics and transportation functions associated with the physical movement of freight and goods. A best-in-class TMS empowers businesses and organizations with in-depth activity reports related to crucial visibility into day-to-day transportation operations, while also providing data-based insights that help in resource optimization and operational efficiency.
By using a transport management system, you can gain an advantage over your competitors since it will enable you to optimize transportation operations and overcome logistics challenges much faster and more effectively than if you didn't use a TMS.
However, before choosing a TMS, you should know about the features and functionalities that a transport management systems offers and how this system can be beneficial for your business.
Top Features & Functionalities of a Transport Management System 
One of the main characteristics of an advanced transport management system is that it should be capable of supporting operations for diverse business needs of third-party logistics companies (3PLs), freight forwarders, contract logistics, project cargo, e-commerce logistics, reefer logistics, and even parcel/express service providers.
The best transport management systems integrate various advanced technologies, such as AI automation, robotics, Big Data analytics, and Internet of Things (IoT) connected sensors, to streamline and optimize operations.
A TMS streamlines logistics and centralizes core transportation data, allowing businesses to:
Optimize routes
Manage carriers
Execute and track shipments
Automate processes (like load booking and tendering)
Handle payment and settlement
Plan and forecast network needs
Report on network KPIs, and much more
For shippers and logistics service providers, a TMS is an invaluable tool offering many benefits.
The Benefits of Transport Management Systems
Some of the core benefits of integrating a transport management system for an international logistics business include:
1. Multi-dimensional visibility
Businesses in the digital world have become really dynamic, and even a few hours of delay in visibility can cause major disruptions to logistics operations.
That's where a TMS will help you make the transition from the conventional track and trace processes to a real-time multidimensional visibility starting from the booking until invoicing.
2.  Planning and optimization of resources
An advanced TMS would have a high-performance planning module supported by a library of customizable rules and limits that can help in executing a large volume of booking requests.
3. Location & Navigation Intelligence
Speed is of utmost importance in modern logistics business and that's where features such as accurate ETAs (Estimated Time of Arrival), monitoring of weather patterns, and turn-by-turn navigation makes a cloud-based transport management system really smart.
4. Integrations
The Transport Management System would build ecosystem integrations such as Carrier, Customers, Agents, Marketplaces, Telematics, Sensors, and Sorters.
5. Mobility
An effective TMS offers an integrated app for drivers that can help them with tasks such as booking request creations, approvals, invoice generation, alerts, and proof of delivery.
One of the major drawbacks of a legacy transport management system is the inability of such systems to integrate with other software, such as the warehouse management system, fleet management system, and so on.
However, a modern, cloud-based transport management system will offer seamless integration with various optional modules such as the warehouse management system, fleet management system, finance and accounting, hub management system, and Rating & Billing systems.
Conclusion
As technology continues to take on an increasingly bigger role in most industries, including supply chain sector, a TMS is an essential tool for almost every shipper and logistics service provider.
A modern transport management systems will not only help you to meet new challenges of logistics and customer expectations, but also help you to automate manual processes, get a clear view of your network, and make better decisions.
Invest in a TMS depending on the needs and complexity of your particular transportation network to optimize your logistics operations, reduce transportation spend, and drive business growth!