The Power of Storytelling: 3 Ways It Can Help Your Brand Flourish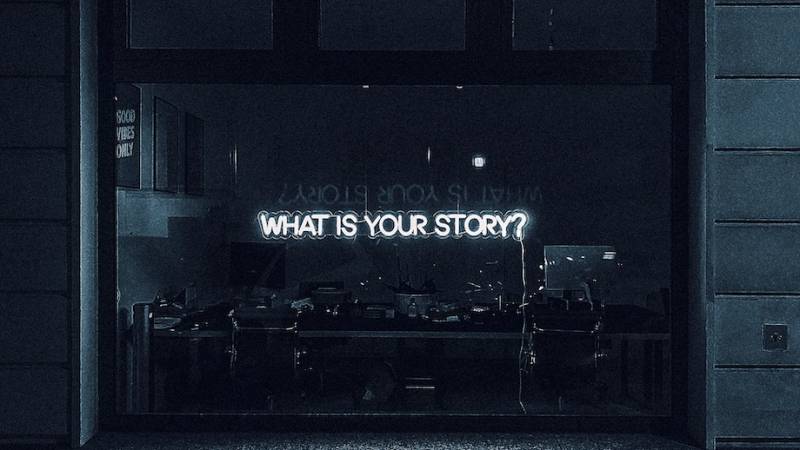 Stories have been a major part of human life since the dawn of time. They form a key component of the literal expression of experiences encountered during the passage of life.
Stories are, therefore, an essential tool for communication that establishes connections between people. And that's what makes storytelling such a critical skill in the digital world where experiences are the only possessions sought after in the larger scheme of events.
If you have an existing brand or have been planning to establish a new brand that engages audiences and helps you connect with them for better sales and conversions, then the power of storytelling is a potent force that can come to your assistance.
Before we delve into the art of storytelling, let's establish the basics of brand storytelling.
What Is Brand Storytelling?
Brand storytelling is the use of narratives to build a message that resonates with the target audience. It helps get the consumers fixated on the brand and the message it endorses due to the sheer relatability to the lives of the consumers. This technique always works because of an instinctive reaction of the human brain gravitating towards stories.
Surveys have found that more than 85% of consumers would want brands to advertise through stories. This statistic speaks very definitively about the power of storytelling in branding.
Let's explore this fact further.
How Brand Storytelling Works
Today, life is fast, profusely automated, and driven by digitization. This makes the touch of humanity a premium feature in a vast majority of industries today.
The constant availability of convenient options and instant gratification has led to scarcity of this touch of humanity, which makes it a highly coveted element in media.
This is why brands should not exist as vague, faceless entities, but they should strive to develop a solid online presence with a distinct tough of humanity.
After all, the story you project to your audiences is the only way to hit the right chords and pull at the heartstrings to maintain high levels of engagement.
Brand storytelling implies the use of cohesive narration to weave a seamless tapestry that gives customers enough reasons to not only purchase your wares, but also keeps them enraptured by your content.
Answering the whys—why you started the business, why the business values matter, and why the consumer should be interested in you—are a few key questions that will lead to better visibility, impact, and even profitability for your business.
Key Ways Storytelling Can Help Your Brand Grow & Flourish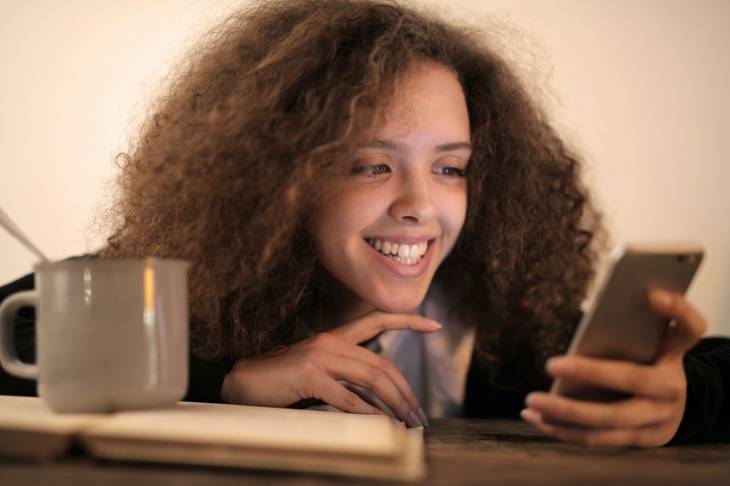 In a nutshell, here are some of the powerful ways storytelling can help your brand flourish and thrive:
1. It makes you unforgettable.
The business world and marketplaces today are susceptible to saturation due to the plethora of options available, even in the tiniest niche. Content is being generated on the ratio of a dime a dozen, and businesses are exceeding their budgets for better optimization like sand grains slipping from a fist.
While this clears the coast of democratic expression in the market, it is also obvious that consumer interests also tend to evolve and improve with the additional information being floated from all directions. The bombardment of information on all fronts has made it challenging for brands to stand out independently. This is why the use of compelling stories and crowd-pleasing narratives are essential.
Remember that a brand story helps you become memorable, unforgettable in the eyes of the intended customer. A case in point being Wishful Skin by Huda Kattan. The beauty mogul chose to market the new line of skincare products as a panacea for skincare woes she had faced herself. This narrative and storytelling led to people, fans, and followers feeling emotionally connected to Huda's story and hence felt compelled to invest in the new products being floated in the market.
2. It builds your community.
A strong brand story helps in forming your own tribe. It enables you to project a specific message within a large group to assemble like-minded people for a cause. You can craft your message strategically to make sure that you serve what the audience seeks.
Apple is a brilliant example of potent storytelling. The tech giant has always spoken in favor of being brave and bold when it comes to individual choices. It has endorsed the philosophy of choosing yourself above anything else, which has ultimately led their followers to flock with them and choose to be different from the crowd.
You can use your story to develop a deep emotional connection to involve your audience. It will help you start conversations that help you turn your brand into a consummate experience. In that regard, you must try to help your audience know and trust you. This will directly translate into better authority and improved rates of conversion for your brand.
3. It gives a soul to your brand.
Yes, you read that right. Storytelling does a lot more than selling your product. It fulfills the role of being your loudest call amidst the cacophony of competition.
Marketing alone does not lend itself to a wholly sufficient competitive advantage; a company must try to go a step further and make a real impact for the betterment of their community and the world, such as supporting causes like those of ethics, sustainability, or even wage equality.
You need a relatable mission to be seen favorably and become the preferred choice of the masses. This entails acting in accordance with humane values and pushing noble causes. Remember that your brand has to adhere to the basic philosophy of being human above all else.
As the world has increasingly lost its real-world social and human interaction as it goes digital, and people's soul's seem to be choking from all the virtual solutions and tech like artificial intelligence assistance that increasingly isolate them from human-to-human interactions, offering authentic human touch and emotional support is the best trick at this time. That can be achieved by great storytelling, where people feel a human connection with other humans and your brand.
In Conclusion
Human beings are genetically wired to respond and fall in love with stories. This makes brand stories a memorable experience, which leads to businesses leaving lasting positive impressions.
With the seismic cultural shifts emerging in consumer behavior, it is necessary to feel connected to your audiences in order to deliver a positive impact. You must make sure that you offer more to the world than just a commercial goods. You must deliver memorable experiences, too.
Remember, when your brand story is relatable and genuinely reflects who you are and what you stand for, then nothing can stop you from being the trendsetter you deserve to be!