Google's New Budget Feature on Android Aims to Curb Digital Over-Spending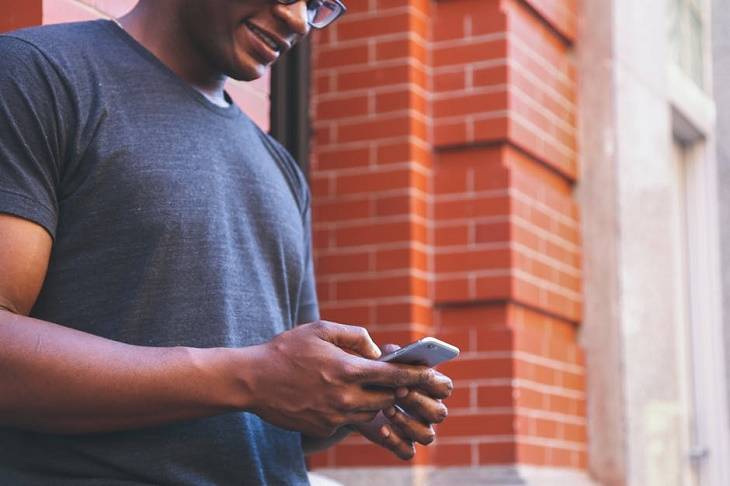 There is good news from Google for all the entrepreneurs and Android users who do high-spending on Play Store and are worried about it.
Google is rolling out a new feature on Play Store in the account settings that will allow you to set a budget to spend on digital content.
With this new feature, Android users can set a maximum amount of money they can spend monthly on apps and any other digital purchases.
New Budget Feature for Android Devices Rolling Out
The feature could be a boon to many consumers and also entrepreneurs, businesses and creative professionals.
Entrepreneurs who buy different apps and subscribe to paid digital services for their business can set up a budget and stay within their spending budget.
Creative professionals like content writers, graphic artists, video creators, and web developers who also spend enormous amounts of money on digital content and services to help them professionally can also set a budget so that they can avoid overspending and save up the money for other things.
Similarly, creative agencies like logo design companies and brands that also need to buy different digital products like fonts and apps for their work, now can limit their purchases and avoid overspending with Google's new budget feature.
Use Google's Budget Feature to Monitor Users' Spend on Your Business
Marketers, entrepreneurs, and Android app development companies can also use this feature to keep track on how many people spent money on their products, including apps, ebooks, TV shows, movies, and more.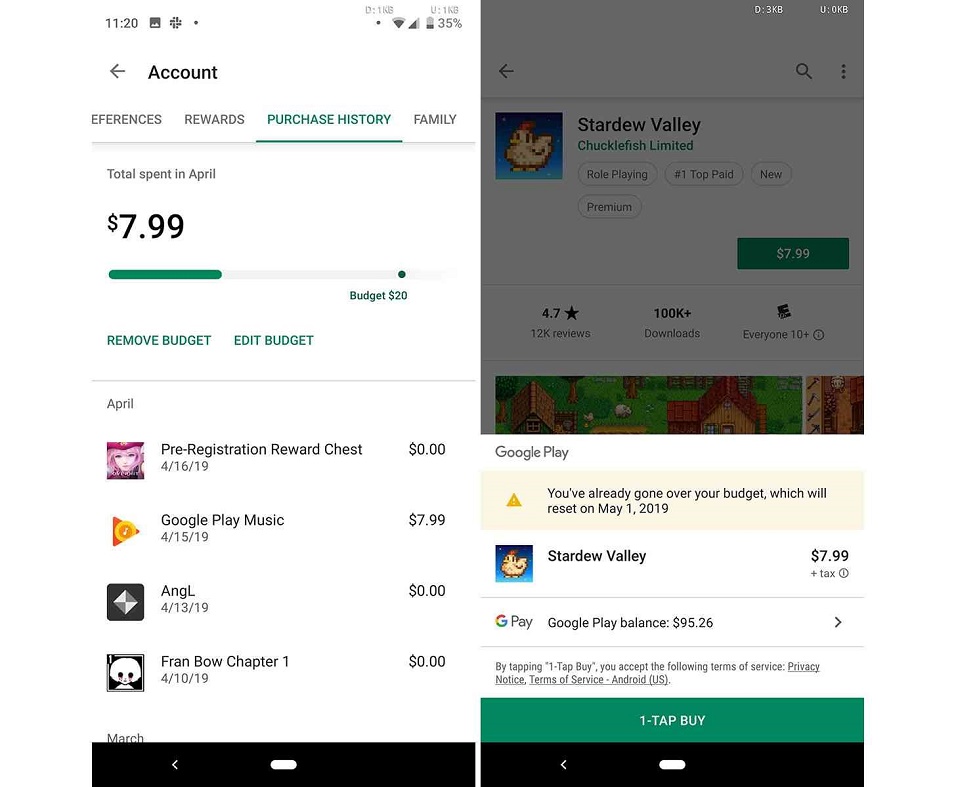 Since it is so easy to spend online these days, sometimes you find yourself spending more money on digital stores than you would want. And buying from Google Play Store is such a simple process you can buy anything in just a tap. You might not even realize how much you are spending.
Google's Budget feature wants to ensure that you do not break your bank unknowingly, while spending on Play Store. But it does not prevent you from buying, because ultimately Google benefits when you spend more on their store.
The Google Budget feature is also really simple to use, as you'd expect, and setting a budget is an easy task, too. But remember this feature can only be used on Android phones and tablets and not on web.
How to Get Started with Google's Budget Feature
To use the Budget feature, launch Play Store and tap the menu icon. On the menu, icon go to Accounts and Purchase history. You will see the option of Setting Budget in the Accounts and Purchase history option. From there you can set a budget limit as much as you want.
The budget amount that you set will be in the local currency of your Google account location. The feature will send a notification alert from Google when you are nearing your budget limit and are about to run out of budget.
As already mentioned, the feature is quite flexible and it does not prevent you from purchasing things. But, if you want to spend more than your budget limit, you can simply go back to "Setting budget" option and find the option to remove budget. The warning after hitting your budget will, however, still make you think twice before making any new purchases over your budget.
Support for Pixel 3 XL Coming Soon
A Google spokesperson said in an interview that this feature is officially being tested right now on different platforms.  
On Google's own manufactured smarphone, the Pixel 3 XL, there is an "Order History" tab on the phone instead of "Purchase History," and the "Set Budget" option is not available as of this writing. But on many other Android devices, this feature has already been rolled out and people are responding positively to it.
A Google Family Link allows families to manage purchases and review them. All members of the family have the right to approve or deny any purchase. This feature was previously provided by Apple on iTunes, offering budgeting capabilities.
Apple allowed parents to set an amount limit for kids spending on App Store. That feature was discontinued after the launch of "Family Sharing," which allows family members to control purchases and spending habits.
Concerns Over Online Spending Habits
Over spending has become a big concern lately, especially for kids purchasing goods online. According to recent reports, U.S Federal Trade Commission instructed Apple and Google to refund large amounts of money to parents because kids made un-authorized purchases using parent's credit cards.  
The Budget feature from Google empowers parents to stop kids from overspending on digital purchases without authorization.
Apple has also taken major steps to avoid un-authorized purchases with a refund policy for in-app purchases made by minors, which is not yet offered by Google. Parents can email receipts with the subject title "Refund for In-App Purchases made by a minor" and Apple will email back with the status for your refund.
Google's refund policy is based on some strict policies and you can get a refund within 48 hours of any purchase.
The new Budget feature is still not full proof, though, because it only alerts you when you hit your budget, and it does not stop you from buying further. Since Google earns from Play Store purchases and content, it's unlikely they will prevent you from buying beyond your set budget limit.
But the Google Budget feature is a good move for its digital wellbeing initiative.
Update Google Play Store to Access the Feature
Google says it is still testing the Budget feature. If you do not find it yet on Play Store, you have to wait a little while longer for it.
In the meantime, on the Accounts tab of your device, you can still see the "Order History," which shows all the orders that you have made. Once you update your device, the Order History option will be replaced by the Purchase History option.
The most recent version of Play Store app 14.5.52 already has this option. Some devices that have 14.4.20 version might also have the option.
Check the feature out and stop overspending online.

You might also like...