Start a Business in Canada: The Best Opportunities for Immigrants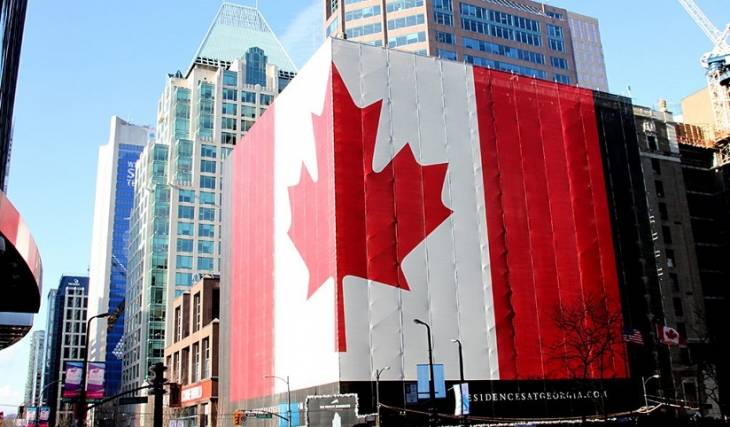 As the effects of the COVID-19 lockdown continue to hit people around the world, Canada has continued to show its support, not only to Canadian citizens and permanent residents, but also to small business owners, while encouraging business immigration to Canada.
Since Prime Minister Justin Trudeau announced his first $ 82 billion economic response plan to the COVID-19 pandemic, of which $ 27 billion would be allocated to help alleviate the financial pressure and stress businesses and Canadian workers have found themselves, the government has added relief to help the business sector. As a result, many business opportunities have opened in Canada.
Best Business Opportunities in Canada
Canada prides itself in celebrating entrepreneurship and enabling start-ups to thrive, especially immigrant and female-owned businesses, which represent one-third of Canada's small and medium-sized businesses.
According to Statistics Canada, businesses owned by immigrants tend to create more jobs in Canada, even more than businesses owned by Canadian-born owners.
Let's take a look at the five best business opportunities in Canada for immigrants:
Agriculture
The agriculture and agri-food sector are one of Canada's largest and most profitable industries, accounting for $ 49 billion of Canada's GDP.
What makes this a viable option for business immigration to Canada is that there are so many options available for those who want to immigrate to Canada. This is due to the high demand for workers in certain occupations, which facilitates the search for skilled and skilled workers in professions like:
Farmers;
Truck's driver;
Meat processing jobs such as butchers.
Popular provinces for agricultural opportunities in Canada for immigrants are Ontario, Saskatchewan, Alberta, Manitoba, and British Columbia.
Accommodation and Food Services
Canada's accommodation and foodservice industry is a booming industry, and despite the current lockdown imposed due to the COVID-19 lockdown, the industry is expected to rebound once restrictions are lifted.
Once again, there are various occupations in demand in the tourism and hospitality industry. This makes it easy for you to find staff with experience and skills in occupations such as food waiters and drinks, which you will need to make your business a resounding success.
Provinces to consider when considering business immigration to Canada are British Columbia, Alberta, Saskatchewan, Manitoba, Prince Edward Island, New Brunswick, Newfoundland and Labrador, and Nova Scotia.
Wholesale & Retail
Although the Canadian wholesale and retail sector suffered slightly at the end of 2019, retail trade grew steadily month after month in 2020.
Projections show that once the dust from COVID-19 s 'is filed, you can expect a huge increase in wholesale and retail areas such as merchandise, gas stations as well as motor vehicle and parts dealers. There has also been a sharp increase in the need for medical supplies as the coronavirus pandemic continues to increase demand around the world.
Research shows that you may want to consider provinces like Alberta, Saskatchewan, Alberta, and British Columbia when evaluating your options for business immigration to Canada as they have seen tremendous growth. in previous years.
Construction
Construction has been a constant investment for business investors and those considering business immigration to Canada.
With the increase of new development projects nationwide, there is a need for more construction companies to help carry the load and meet some provincial and territorial needs in Canada. The areas that have experienced substantial growth are those of the commercial rather than residential sector.
There has been particularly high demand in Ontario as the province actively seeks international skilled workers to fill the labor demand in occupations such as project directors, construction managers, and construction laborers who wish to immigrate to Canada through its construction industry.
Professional, Scientific, and Technical Services
Canada's professional, scientific and technical sectors are a constant source of income and an excellent option for those seeking lucrative business investments or business immigration options to Canada.
The provinces to consider relocating are Alberta and Ontario, which have experienced tremendous growth over the past two years.
These sectors are developing at such a rate that some provinces like British Columbia and Ontario have dedicated immigration streams specifically to tech professionals to help meet the demand of a constantly growing market.
Tips for Establishing Your Business in Canada
To expand in Canada through an already established foreign business is very easy. However, each province of Canada has its registration procedures with fees for extra-provincial incorporation.
So, for example, if you, a non-Canadian, currently operate a business in India and want to open a business in Ontario, you must register your business as an extra-provincial corporation in that province. For extra-provincial incorporation, you will need a service agent, a "person 18 years of age or over who resides in Ontario or a corporation headquartered in Ontario".
Note that although Ontario is the province in this example, all Canadian provinces and territories have similar requirements.
Ultimately, to start a business in Canada, you will need to contact the provincial registry for the province in which you wish to do business and follow the required procedure.
If you want to do business in more than one province, you will need to register your new business separately with each province.
If, however, you are not Canadian, want to start a business in Canada, and do not already have a business established in your home country, there are several ways to open a business in Canada.
If you are a non-Canadian who wants to start a business in Canada and live in Canada, you will need to immigrate to Canada or find one or more Canadians to team up with. The only way to live in Canada permanently and operate your business is to immigrate to Canada.
Photo: Karolina Grabowska STAFFAGE