VOD vs OTT Streaming: What's the Difference?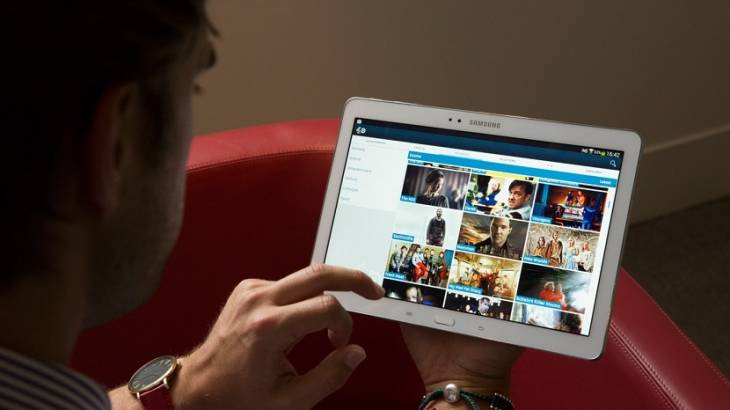 With the growth of digitization, online video streaming has taken over traditional entertainment. According to recent reports, around 68% of people have at least one streaming subscription compared to 65% who have only a pay-TV subscription.
Moreover, a study from Allied Market Research finds that the global OTT market is estimated to grow to a whopping $332.52 billion by 2025, growing at a CAGR of 16.7% from 2018 to 2025.
Platforms like Netflix, Amazon Prime Video, and YouTube are quickly becoming consumers' favorite over TV. These Over the Top (OTT) and Video on Demand (VOD) platforms are shifting audiences' interest in streaming services.
And while you may think that OTT and VOD are the same, there is a huge difference between the two.
What Is VOD Streaming?
VOD streaming is essentially the ability to play a video in a platform without the constraints of physical copy and broadcasting schedule.
As such, VOD (video on demand) generally refers to the content distributed over the internet to viewers. But other than this, recorded DVR and downloaded files are also a part of VOD.
VOD streaming is available to viewers anytime after its official air release. It can be accessed by mobile phones, VOD streaming apps or platforms, and even OTT devices.
Examples of VOD streaming services include YouTube, Cable set-top box, BBC iPlayer, etc.
What is OTT Streaming?
On the other hand, OTT (over-the-top) streaming services deliver content by bypassing the traditional distribution methods of cables and satellites and allow viewers to access the content via the internet.
Most devices with internet services can provide OTT access. Mobile Phones, Smart TVs, OTT Set-Top Boxes, Gaming Consoles, Personal Computers, and many such devices can be used to surf OTT content.
Examples of OTT streaming services include WhatsApp, Hulu, Netflix, etc.
Difference Between VOD vs OTT Streaming
Many people interchange the terms OTT and VOD, often considering them as the same. The two models actually have certain important similarities as they both allow users to stream videos using the internet. These videos can be free or paid and can be accessed through various devices.
However, aside from these similarities, there is a significant difference between VOD and OTT.  VOD has a much higher scope than OTT as it covers any media content that can be played anytime you want it, except CDs and players.
VOD mainly refers to online content but also includes downloaded files and recorded DVRs. It does not have to be a video on platform necessarily and can also be from the user's digital media collection.
Talking about OTT, the over-the-top streaming service is specific. It only includes the content streamed via the internet. The content can be anything from videos, podcasts, or even radio broadcasts over the internet.
So, to distinguish them simply, OTT is the distribution of online content, while VOD is the consumption of content that can be played on demand.
OTT can be an example of VOD but not always, as VOD can never be live. However, recorded live streams are a part of VOD because viewers are able to play them on-demand with the option to pause, rewind, and forward as they please.
The Future of Online Video Is VOD and OTT
The lines between VOD and OTT streaming services often get blurry since the video industry has progressed as such.
VOD is very popular among users because it gives them the flexibility to consume content anytime, anywhere they want.
OTT is beneficial for businesses and consumers as it has made broadcasting a lot cheaper.
While the difference between the two generally will not change anything for your business, it is important to understand the differences if you are in this industry to strengthen your expertise and lead in the area.
If your platform uses the internet for content delivery and offers on-demand streaming, you can refer to your platform as both OTT and VOD.  These terms are substitutable in most cases unless you offer only scheduled broadcasting. In that case, your platform is clearly OTT.
So, VOD and OTT services are both different and similar at the same time. Therefore, if you are going to create your own video streaming platform, you should know the key differences in order to choose the right platform.
There are many professional platform providers in the market that offer customizable VOD and OTT video streaming platforms. You can opt for their services to build a branded streaming platform of your own.
In conclusion
Remember, both OTT and VOD serve businesses through their various features and monetization models, while also delivering value to viewers. It is up to you to choose whether to create a VOD or OTT platform as per your individual business needs and strategy.
And since the popularity of both these services is growing with each passing day, now is the best time to create your streaming platform if you want to reap the benefits thereof.