Why People Are Returning to Nature for Creative Inspiration and Inner Healing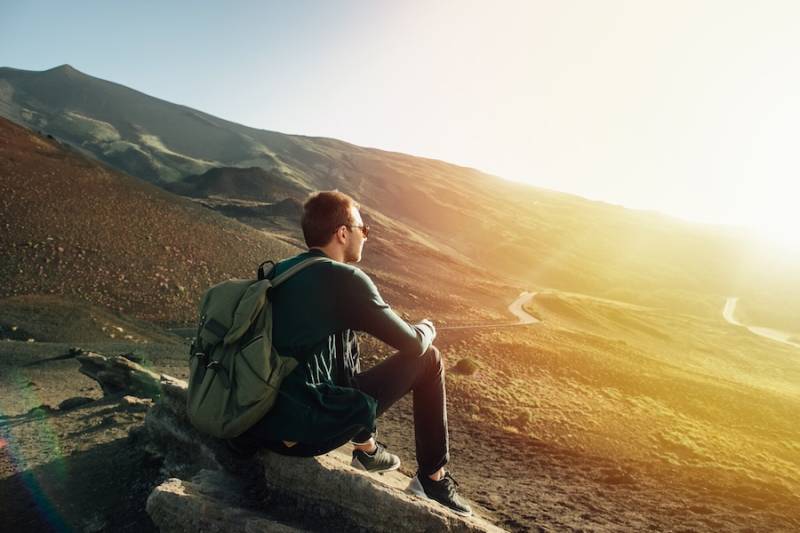 The importance of a return to nature for therapy, inner healing, and creative inspiration is not a new idea. One of the most famous examples of the power of this practice is found in the book "On Walden Pond" by writer Henry David Thoreau. Thoreau wrote his story of living in a small cabin by a pond for more than two years and what it taught him about what matters in life. It was published back in 1854 and today is considered a literary classic, as well as a therapeutic manual.
In a more recent report, 92 million Americans identified as campers and nearly as many (58 million) people of all ages go camping every year, enjoying treks, hiking, or walking outdoors at least once a year. In 2022, the National Park Service reported one of the highest number of annual visitors post-COVID, with 312 million people visiting hundreds of parks nationally.
Today, people still make regular journeys to their favorite nature spots for the same reason that Thoreau went to Walden Pond in Massachusetts to build his own cabin and live quietly there—for relaxation, creative inspiration, reflection, inner healing, and more. Clearly, nature is a powerful healer, inspirer, and spiritual restorer, to name just a few benefits of spending time in nature.
The Wilderness Makes for Great Therapy
The American Psychological Association (APA) calls this trend of visiting a favorite nature spot and using the wilderness as a backdrop in your work "therapy gone wild." APA strongly endorses the therapeutic benefit of bringing kids, teens, couples, parents and single adults into natural wilderness settings for healing and restoration.
While Thoreau's book on living in a small cabin by a pond never sold that well during his life, today Walden Pond is its own place of natural pilgrimage for people from all over the world who are seeking a refuge in nature. They are hoping to find what Thoreau found—an inner strength that promotes creativity, peace and happiness.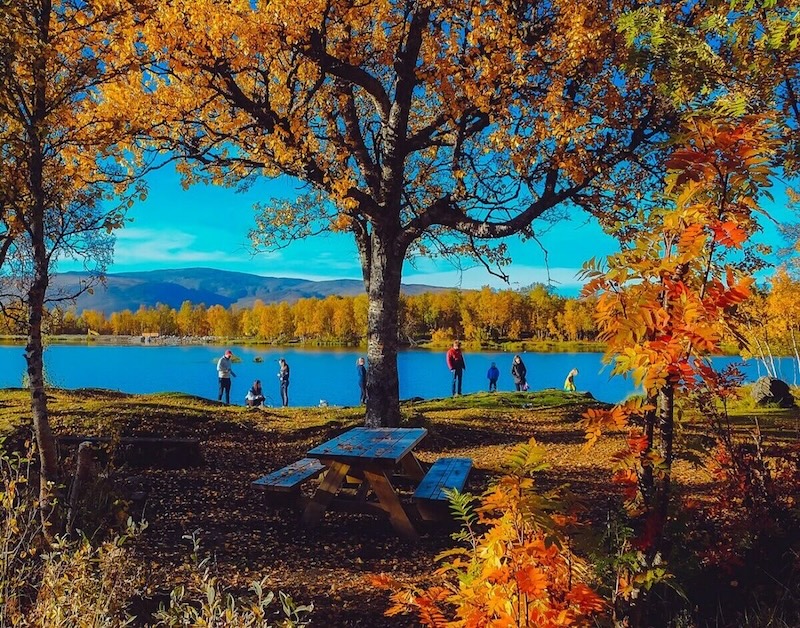 Reconnect with Nature for Creative Inspiration, Inner Peace and Happiness
If you would like to enjoy these benefits of nature, reconnect with it. There are many different types of wilderness therapy, from day trips to weekend adventures and longer treks. With the sheer number of programs offered today, it is easy to find one that can fit your timeline, budget and needs.
Two basic steps you can use to reconnect and enjoy quality time with nature are:
Find Your Perfect Park
As mentioned earlier, the National Park Service cares for 409 parks all across the United States. As part of this effort, The National Park Foundation maintains a website with listings of each park. It is easy to use this website. Just click 'Find Your Park' to locate the nearest national park to where you live. You can browse by state or search for a park by name.
You can also visit America's Parks website to locate your own state's designated national and state parks and read reviews written by other recent park visitors.
If you are like many nature and outdoors enthusiasts, you will soon be pleasantly surprised by the sheer number of nearby beautiful, natural, protected places available to you for outdoor fun and exploration. If you have kids, many of these parks also have kid-friendly amenities, whether you just plan to visit for the day or you want to camp out or stay overnight.
Follow Your Kids Back to Nature
Children can make the best mentors when you, as a busy adult, are trying to reconnect with nature. Kids interact with nature so effortlessly. They mostly don't worry (unless they have been taught to do so) about getting dirty, splashing in mud puddles, jumping in leaf piles, picking up bugs or rocks to examine them more closely, making snow angels or jumping into a cold clear spring-fed pond.
In fact, sometimes parents have it the easiest in terms of returning to nature because they can make the time for their kids' education and growth. For instance, the National Wildlife Federation (NWF) together with the National Parks and Recreation Association, has recently launched an initiative to bring 10 million kids (and their parents, of course) back out into nature.
See Also: How Plants Affect Your Mood, Spark Creativity and Improve Focus.