Camping Ideas to Make Your Summer Vacations More Exciting and Fun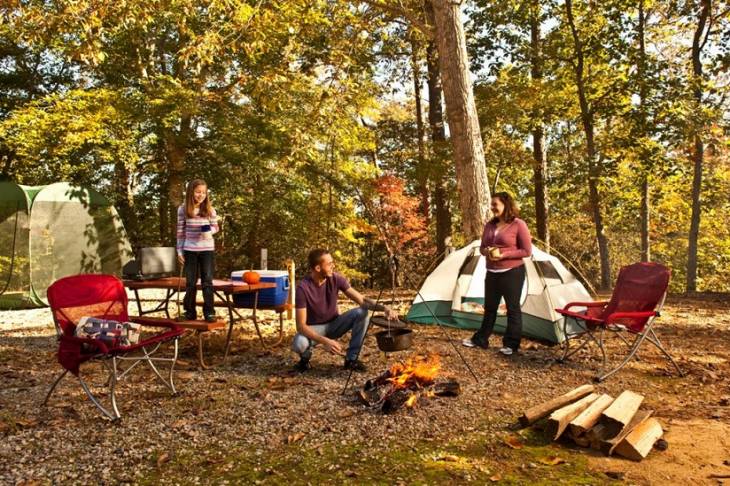 How do you spend your summer vacations? It's a time when everyone gets a break from school and work, so you get to bond well with family and friends.
Needless to say, camping is one of life's greatest pleasures. It provides you with various opportunities, including exploring the hidden spaces in the world, bonding with loved ones, and making memories. For similar reasons, I think one camping trip is mandatory in the summer holidays.
If you're an outdoor person, camping is what you need to try. In case you're already a camper, this article will help you make the most of your next camping experience. How? I'm going to high some of the best camping ideas to make your holidays super fun and exciting.
Let's not waste any further second, here's what you can do to make your next camping trip better than the ones gone by: 
1. Outdoor Cooking 
Cooking in the middle of the mountains is entirely different than cooking at home in your perfectly designed kitchen. It may be a little difficult, but it can become an awesome memorable experience.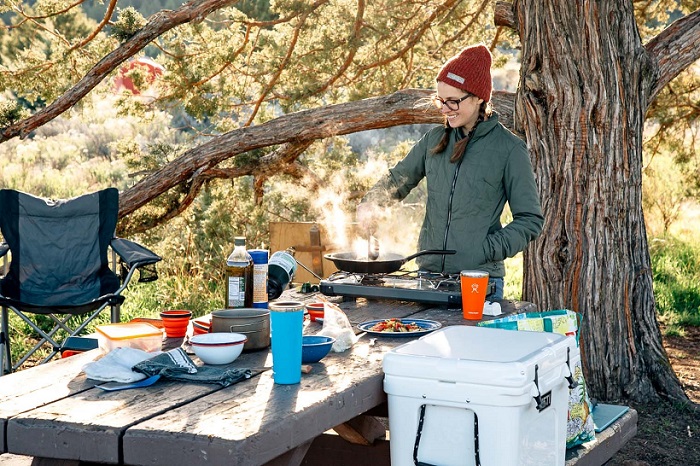 The best thing that you can do is have a barbecue for the family. Make sure to take an outdoor grill stand and some pre-marinated meat with you when leaving for camping.
I'm not a big fan of barbecue, but I love having it in the middle of the mountains while sitting outside the camp. Maybe, it's because of the ambiance. Who knows?
Apart from that, you can also take a portable stove with you and make some soup. People tend to choose camping locations with a colder atmosphere, so making soup is also a plausible option.
2. Hunting Games 
Another great way to make your camping trip more exciting is by arranging a hunting game for your fellows. Men generally like such games. Women who are adrenaline junkies also enjoy hunting. After all, what's the point in visiting the woods if you're not going to hunt?
Before hitting it, be sure to check with the nearby local community if you need a hunting license. A lot of places require a hunting license. In case it's a requirement, you may need to get one, too. Once the issue is settled and permission is granted, look for the hunting equipment.
For a memorable hunting experience, a single rifle is not going to cut it. There are several other things that you'd need, including a bone saw, a rifle, trail markers, a knife, a headlamp, a pair of binoculars, and the best mil-dot scope.
Oh, and don't forget to carry a camouflage outfit when going to hunt. I'm sure you wouldn't want the animals to see you in the woods, or do you? Hence, wearing a camouflage outfit is a reasonable option as it can help you merge with the surroundings.
3. Stargazing 
Another fabulous activity for that perfect camping night is stargazing. The night sky brings along cosmic wonders. If you appreciate nature, there's no way you won't like stargazing. Simply lie down and check the sky out, it will help eliminate all stress and worries in your mind.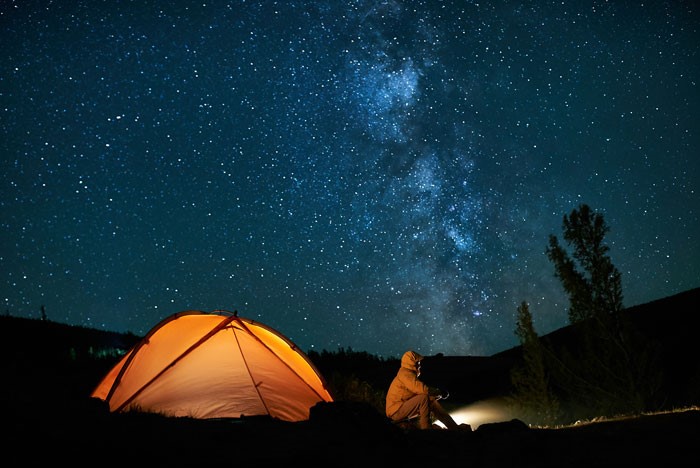 Sadly, stargazing is not possible in the central cities, especially urban areas. It's because of the air pollution. If you're a stargazer, you'll know the difference between the skies of the downtown city area and a suburb nearby.
Since the rate of air pollution is higher in urban areas, the skies are not very clear. On the other hand, suburbs and hillsides usually have clearer skies. 
The best part being, you don't necessarily need to have a telescope for stargazing unless you want to do it on a professional level.
As mentioned above, simply lie down in the open air and cherish the sky with naked eyes.
4. A Movie Night 
Okay. So you are camping on the hillside with your friends or family, how would you like to spend the night? Are you simply going to sleep? Wouldn't that be boring? How about a movie night?
Yes, you've heard that right. You can plan a movie night when camping for an incredible experience. It would become all more exciting if you can arrange an outdoor screen for the viewing. Well, it isn't as complicated as it may seem.
For this, you need a projector sheet, an extension wire, portable batteries, and a DVD player or a VCR. The reason I'm not suggesting Netflix or an online movie stream is that the idea is to go back to times when technology was not so advanced and people used to spend more time together.
5. Campfire Stories and Songs
I often go camping with my friends. It has become more of a ritual for all of us as it's something we all enjoy. One of my best memories associated with camping trips is the campfire stories and songs. It creates a comfortable environment and helps you unwind at the same time.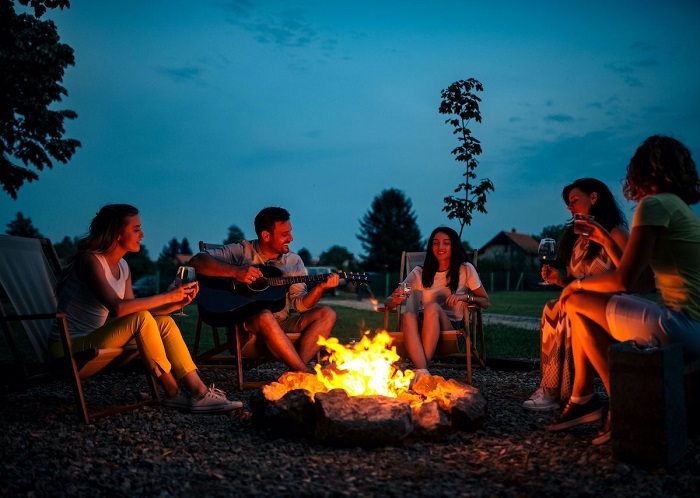 All you need to do is make a campfire and sit around in a circle so that everyone can see you and you can see them all. After that, you can simply exchange stories with each other. They can be horror stories, funny memories, family banters, or childhood tales, whatever you're comfortable sharing. Or, just pick up a musical instrument and start singing together around the fire.
It's an excellent way to bond with your friends and family. Due to our hectic routines, we don't usually get such opportunities in day-to-day life. Isn't that right? On the flip side, camping can cover the lost time and bring you closer in just a few hours.
The Takeaway 
Other than the activities mentioned above, you can also go hiking, try fishing, enjoy campfire dance, or play frisbee. It all comes down to what you and your loved ones enjoy.
Rest assured, such activities can make your camping trip more fun and memorable. It's just a little bit of harmless fun.
My mother says it's all about making memories at the end of the day. What do you think?