The Benefits of Singing & Fun Accessories for Karaoke Enthusiasts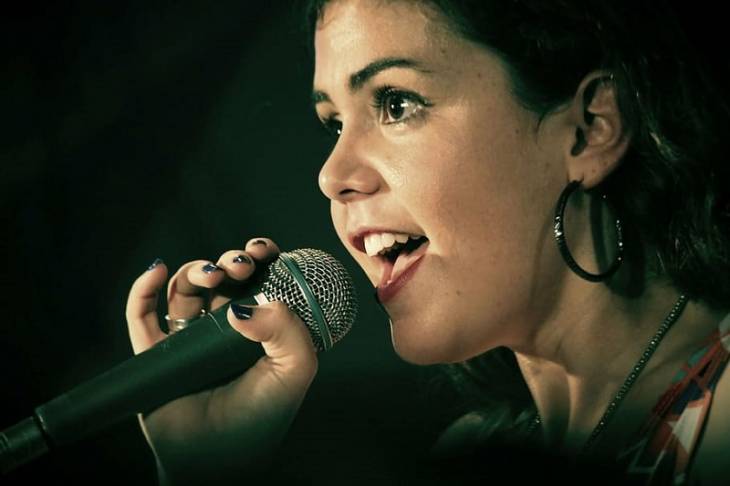 Who doesn't love singing?
Regardless of age, human beings just love to sing. It causes our bodies to release hormones that make us happy. But the benefits of singing (on or off key) extend beyond that.
According to numerous studies that specifically look at the health benefits of singing, the benefits of the practice are undeniable, far-reaching and something that should be taken seriously. They range from stimulating the brain, to boosting self-esteem, relieving stress and even producing beautiful skin. Yep, singing can lead to beautiful, healthy skin.
Apparently, singing expands your breath. This improves your oxygen flow and blood circulation. Those two factors are important for healthier, younger-looking skin. Also, when you sing, you stretch and relax the muscles on your face which improves your skin health.
Singing Sinatra or something else will lower your blood pressure, combat depression and anxiety, build social connections, and create a sense of group identity—all major life enhancers.
Moreover, friends and family members that sing and karaoke together not only showcase their talents and build stronger bonds, but also foster joy and banish conflicts.  
Karaoke originated in Japan and then went on to become really popular in other Asian countries. Before long, America and the rest of the world also began to take part in the social phenomena.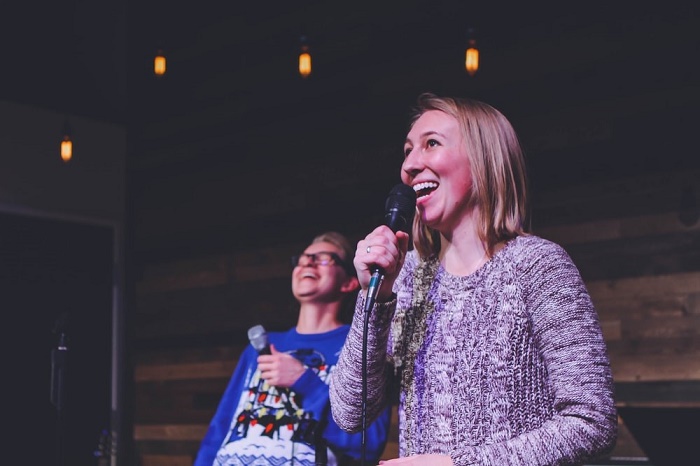 Most of us who have the courage to sing out loud in front of a crowd during karaoke events know how much fun it can be. But there are also some of us who are shy to karaoke in front of people.
If you are one of those who are uncomfortable with public karaoke rooms, bring your pursuit of karaoke into your home or other comfort zones.
You can enjoy inclusive karaoke experience - even with the over-enthusiasm of family or friends - without bothering about others' criticisms using the right apps and accessories at home.
Apps and Accessories for Karaoke Fans
Here are some tech accessories and apps for karaoke that can facilitate and upgrade your sing-along, health and bonding musical activity with your friends and family.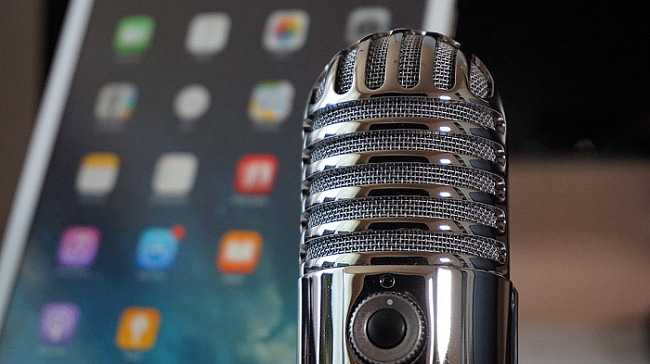 You can never enjoy your karaoke galore without microphones. However, general mics today lack precision and sensitivity, so it's time to switch your ordinary mics into condenser microphones. If you are an aspiring singer, this type is recommended as it offers inclusive frequency and transient response.
There are lots of variations of condenser microphones offered today, so choosing one will be a daunting task. To alleviate your burden, Karaoke Bananza has a list of the best condenser microphones, including the best large-diaphragm condenser microphone, best budget condenser microphone, best condenser microphone for vocals and best USB condenser microphone.
From caterwaulers to crooners, app-enabled games like this one provides a genuinely innovative play bringing the jeopardy of "spin the bottle" systems.
Download the free app, sort out playlist then attach your phone at the end of the spinning microphone to start. Whoever the mic picks will press play and start singing an excerpt (30 seconds-1 minute) from the randomly selected track. Afterward, the other players will vote for the performance in secret.
There are also performance cards introduced at random by the app. The cards contain requests for the singer to add some flair to their performance. It may be a flair of rap, or opera style or sing like a robot – levels out the playing field.
After playing several rounds, the winner is announced and presented with their best bits – selfie montages taken throughout the game.
The Electric Jukebox is an upstart brand with a foray of making some real noise with its 4-in-1 system – Roxi. This system is designed to get friends and family together around the screen. This innovation will remove isolated behavior between individuals by enjoying the tune together.
Its core is a streaming device, but it is more than just banging out tunes. It has features which are as follows:
Rock out with the 'Sing with the Stars' sing-a-long
Show your music trivia skills with 'Name that Tune'
Access radio stations from all four corners
Eclectic collection lined up a decent set of curators for ready-made playlists (Sheryl Crowe, Robbie Williams, Alicia Dixon, and Stephen Fry)
Create voice memos while speaking through a miniature mic for whatever joy it brings your life. This accessory allows you to take your love for karaoke everywhere, as its size is smaller than your thumb.
The accessory is compatible with most karaoke app, so you can use it to sing along with immediately. It is also working with most voice recording apps.
Take your party to the next level with this portable bubble effect machine. The package already includes the needed fluids for a short performance. You will only load it up, plugin, and start the fun.
For added effect, spray fog and bubbles across your light displays to create a combined walk-on experience for your next performer.
You can now upgrade your sing-along moment anytime and anywhere.
SelfieMic is a unique combination of selfie stick and microphone with an accompanying app allowing you to create a music video of your favorite songs. It is a portable, accessible, and innovative way of karaoke performance with your friends.
Download and install the Star Maker app. Allow permission to use the camera and microphone. Then, follow these steps:
Slide your device into the selfie stick.
Choose between solo or group performance.
Solo must plug the SelfieMic into the headphone jack of their device. Then, attach the included earpiece into a port in the microphone. On the other hand, group performance does not require plugging in. The sound quality is best in solo mode, but group performances are so much fun either.
You can also add filters for added ambiance. After recording, you can share it to social media sites or save it to your phone.
Finally, the cheapest accessory for karaoke lovers and karaoke app users are inflatable instruments. With a wide array of musical instruments, you can now enhance the fun with these funny inflatables.
You can also get one to spice up your kids' playtime or as props in photobooths. These air-filled instruments have so much to offer, removing another layer of anyone's performance inhibition.
Remember...
Singing and karaoke are natural stress relievers. With the help of modern technology, karaoke setups and apps are more accessible than ever, even from the smart devices in our pockets.
Today, modern karaoke applications, gadgets and accessories make for the most memorable sing-along experiences with friends and loved ones. And the benefits of singing still hold true.
So, step forward for a karaoke night with your loved ones, and if anyone criticises your singing just smile and keep going. Remember the numerous health benefits of singing you are gaining.