How the Religious Sector Is Adapting to the Pandemic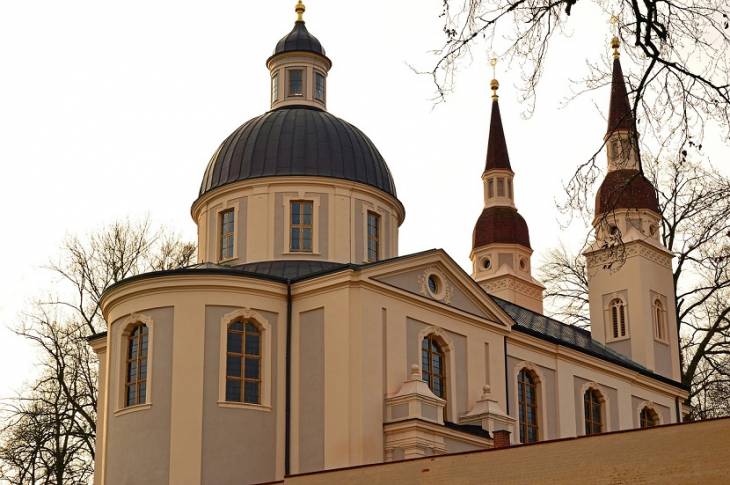 During the first few months of 2020, most businesses assumed the worst would happen after hearing about steady rises and devastating effects of COVID-19 cases in different parts of the globe.
After the first cases started appearing in other parts of the world, most business establishments began making radical changes to their business model. For example, most have had to adopt a contactless approach. However, some important sectors don't have the luxury of assuming such methods.
While there's no single industry that hasn't been affected by the current pandemic that's still in full-swing in many countries, there are some industries that have been doing well for themselves. However, the pandemic has still caused a chain reaction with many industries seeing a decrease in sales and productivity, while others have grinded to a halt.
The religious sector has been one of those sectors adversly affected and forced to close its doors.
Now that global confidence is slowly rising after cases of coronavirus have slowly decreased in parts of the world over the last few months, religious organizations are starting to re-open and Christian stores, in particular, have been opening their doors again, with religious services and masses now allowed in some countries.
However, it's worth stating that authorities still do not recommend large gatherings and crowds for fear of spreading the virus, noting that there have been instances of transmissions from religious masses.
But you may wonder how the religious sector and retail activities within the sector have been coping and adapting over the past few months during coronavirus pandemic.
There are some things you should know about that.
Three Ways Religious Organizations & Stores Are Coping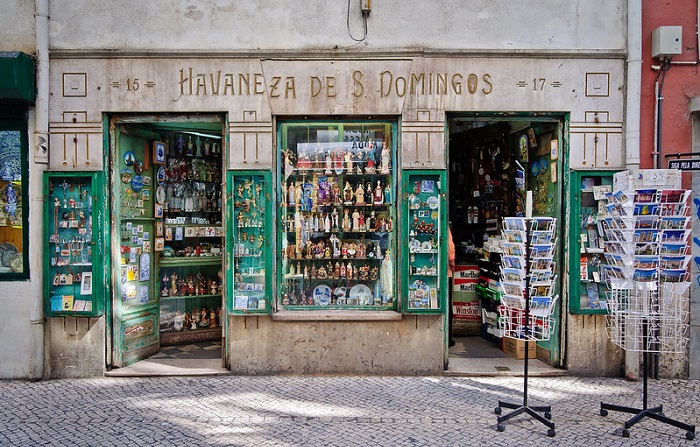 Store selling souvenirs, religious figurines, the finest in cheap kitsch. Photo: Jerome Dahdah / Flickr
If you're wondering what's a great way of jumpstarting sales again for Christian stores that sell religious books and other products, most experts would say that the religious sector needs to migrate to a more digital approach.
As e-commerce and several digital platforms have risen in popularity, it's easier for customers and leads to access materials online without exposing themselves to potentially being infected by the coronavirus.
Besides that, here are some other key measures and strategies that churches, Christian stores, and most of the wider religious sector have been using to cope and drive growth:
I. Virtual Gatherings
With social distancing in full effect during the pandemic, most congregations have migrated to digital when it comes to social "gatherings."
Virtual masses are now held on social media platforms. There are also groups that are offering different online lessons and programming sessions that are all geared towards supporting people from different demographics.
Moreover, content such as podcasts, videos, discussions, and e-books that are offered and downloaded online have proven very effective in keeping people engaged even while in lockdown.
The religious sector has also been offer other free content that help through troubling times, such as prayers of forgiveness and mercy that give some perspective and introspective insights into life.
II. Content Marketing
Since it's quite easy to pass or broadcast information from one device to another with the help of the internet and its data highways, the religious sector has been using this as a means of catering to the information needs of their audience, while still mitigating risks of COVID transmission.
Content marketing is an effective way of getting the word out about your advocacy or product, whether in the religious or secular sector. It involves the creation and sharing of online material (such as videos, blogs, and social media posts) that does not explicitly promote a brand but is intended to stimulate interest in its products or services.
Blog posts, videos and articles funnel in views to your website where a conversion can be made. As such one of the main advantages of implimenting content marketing in your organization and having such posts is that it will constantly keep on drawing in more views. Of course, you will need to optimize your website for search engines.
The religious sector has figured out this power of content marketing and are using it to draw in converts. And since the majority of the general population are using mobile devices such as smartphones and tablets, it's only appropriate that all religious organizations optimize their websites for a seamless user experience on all those mobile devices.
III. Home Deliveries
As more people stay at home and follow government lockdown regulations, there are bound to be individuals who want products from religious organizations and Christian stores delivered at home.
Most of these organizations and stores have migrated to a digital strategy where you can register and order products via e-commerce platforms and social media sites. Once that's done, they have now also begun making deliveries.
Some business owners operating in religious sectors have claimed that they will continue to operate in this way even after the pandemic. They appreciate the benefits of doing product home delivery services, including enhancing and boosting customer relationships, customer satisfaction, and customer loyalty.
Several congregations have also incorporated product home deliveres services into their inventory, while also doing virtual discussions to bolster and stregthen relationships with members of their congregations.
In conclusion
Although the religious sector might seem like they are struggling during the coronavirus outbreak, they have been adapting well to the pandemic and to the "New normal" brought by COVID-19.
With several key strategies being incorporated, the majority of Christian stores are also able to survive despite things slowing down due to the pandemic. 
Adapting to the current market environment is how all types of businesses and organizations ensure survival.

You might also like...