Lessons and Opportunities from the Pandemic So Far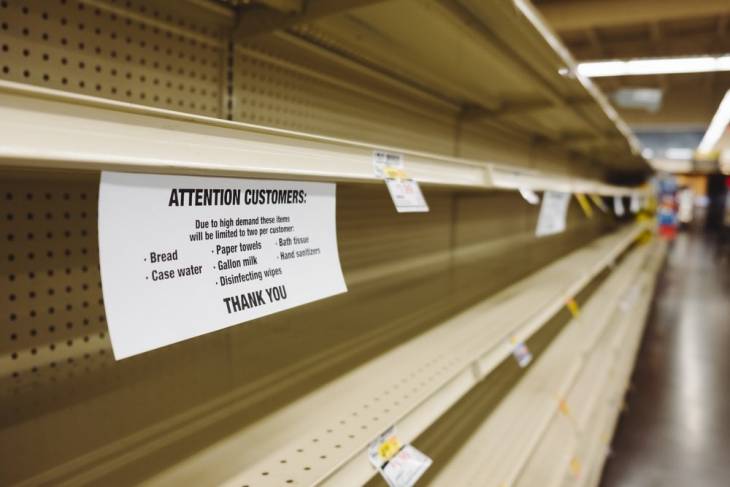 The happy and buzzing lives of populations worldwide came to a sudden halt when the Coronavirus outbreak hit the world in the middle of February. With its epicenter in Wuhan, China, the virus spread across the globe with people traveling globally.
While no one was expecting to witness such a situation, 2020 has got us on a roller-coaster ride. Lives, economies, businesses, every aspect of life has been affected by the pandemic.
A survey conducted by the Committee for the Coordination of Statistical Activities (CCSA) in partnership with international and supranational organizations reports that:
Global trade for the second quarter of 2020 will drop by 27%
The tourism sector is predicted to fall by 58% to 78% this year.
The education of 1.6 billion learners has been disrupted.
40 to 60 million are expected to be pushed to extreme poverty by the end of 2020.
The normal life people were accustomed to has paused. Today, after almost five months in lockdown and everyone contemplating how badly the pandemic is treating us all, let's look at another aspect and find out what positive impact it can have on businesses and lives.
Remember, with every dusk there comes a shining dawn.
Lockdown Lessons
We have discussed enough of the negative impact of COVID-19 on business activities, so now let's talk about the lesser-explored business lessons and opportunities that have arisen.
Here're key observations, learnings, and opportunities the global pandemic gave us to reconstruct our businesses:
1. Remote working and digital adaptability
We were all used to getting together under the same roof in workplaces. But now that we are mostly working remotely, managing tasks requires more dedication, communication, transparency, and awareness.
Today, employers from different sectors across the world are encouraging employees to learn new tools to enable smoother processes and communication while keeping safe at home. Digital consumption has significantly increased by 45% during the lockdown.
Meanwhile, apps like Zoom, Slack, Skype, and WhatsApp for communication, as well as apps like Hubstaff, Invoicera, and Zoho for productivity, cash flow, and workflow management are playing a more significant role in managing and streamlining business processes.
This lockdown has quickly conveyed to us something we have been overlooking for a long time; It has enabled us to appreciate and accept digitalization, its convenience, and perks.
Takeaway: Move online and manage staff virtually to enable remote working. That'll help you to:
Manage remote staff better
Track working hours
Speed up approval processes
Collaborate in one place safely
Enable faster workflow, and
Save infrastructure and miscellaneous costs
2. Reality of rapidly changing trends
People have been arguing about the disruption that's been occurring in businesses and business processes for years. But hardly were we looking at the constantly evolving patterns that are changing those trends, and the subsequent evolving opportunities emerging and necessitating businesses to respond to all of it.
Changing patterns forcing hitherto hot and expected trends to change that you should take note of might come as a digital disruption for a company, clients' changing buying behavior, more awareness towards the environment, and hardening/softening of political sentiments. 
Takeaway: Patterns and sentiments that impact people's behavior and drive trends are changing rapidly, including inhouse, backend and outhouse consumer behavior. This presents an opportunity to grab the new openings so as to stay relevant and in tune with the present changing times in your business.
Offer what your clients seek. For instance, your clients are now preferring to buy and shop online. Therefore, offer them an online shopping platform that is as seamless as your offline store. Offer the best experience anywhere that resonates with the times. Many people sell products but the ones who offer top-tier experiences reach success.
3. Emerging needs from the 'new normal'
COVID-19 has brought new norms many of which to keep people safe. With the changing patterns of behavior and new norms, people's needs are also changing, and businesses can help meet these needs and possibly also create new revenue streams doing that.
Social distancing and masks are now essential. Travel bans and limited travel means people are mostly spending their time indoors and updating their needs. While that has hurt businesses, it also opens new digital opportunities that are now the 'new normal.'
Takeaway: It is high time you invest in digital solutions and increase or scale up online engagement, rather than merely focusing on your traditional offline methods for increasing sales. 
Offer your clients convenient virtual platforms to connect with your business.
Keep them not only engaged and entertained, but also informed during these tough times.
Reach out to new leads and offer solutions for present challenges online, while also staying in contact with your loyal customers and clients.
4. Crisis management and resilience planning
The pandemic has changed the entire game and business landscape. It has literally sparked the survival of the fittest instinct among marketers and businesses.
While large corporations and brands might have been comfortable in their old ways, smaller, emerging, digital savvy companies have showcased the power of investing in digitalization, innovation, and far-sightedness.
Digital savvy businesses have emerged as trendsetters, demonstrating great crisis management and resilience planning during the current lockdown. They've explored various ways to survive while grappling with the impact of the global health crisis.
For example, digital savvy businesses have deployed and are making use of virtual staff management software, online expense tracking, automated invoicing, online inhouse approval process, productivity trackers, time tracking, centralized online communication devices, and more to amplify and bolster their overall management and business processes.
You need to follow the digital savvy brands and not rigid companies stuck in their old ways.
Takeaway: Test your crisis management readiness and resilience measures. It is vital that you invest in the now indispensable digital tools and develop a well-thought out plan to prevent damages coronavirus can bring. The changing business rules and patters might never go back to where they were; they will likely become an integral part of the future.
Activities that businesses used to do are likely to become obsolete, and new strategies will take the lead. That means you must adjust and make amends to this new situation. Have a plan to mitigate the three mains threats a business can face during times like these:
Financial loss
Reputation loss, and
Public safety
Most businesses will work remotely and depend on digital solutions. As such, business survival will increasingly depend on and be powered by online tools and solutions.
In conclusion
Business thrive on uninterrupted and unhindered processes. The coronavirus global health crisis has hindered and interrupted business processes and the old way of doing things. The sooner you understand the importance of making swift adjustments the better.
Integrate your business processes with online platforms and software to track, manage, and automate workflow, while also leveraging the power of artificial intelligence and remote working to resume and improve your business operations.
Cloud software, for example, saves both time and costs when introduced into a business model. Automation of invoicing, payment reminders, customized reports, and time tracking enhances your ability to managing staff and the different busines activities, while sited comfortably at your workstation rather than being physically on call.
The coronavirus pandemic has shown us the dark side of what happens when a crisis of massive proportion occurs, and things go wildly wrong. With good planning, strategies and resilience, you will emerge out of this dark cloud stronger, more resilient, and better equipped than before.
In the end, the rain will stop beating down on us and the virus will be contained. The sun will shine again. Use the lessons and opportunities of the pandemic to not only sail through these challenging times, but also emerge victorious as a battle-tested businessperson.