Are You Using These Major SEO Hacks to Improve Your Site's Rankings?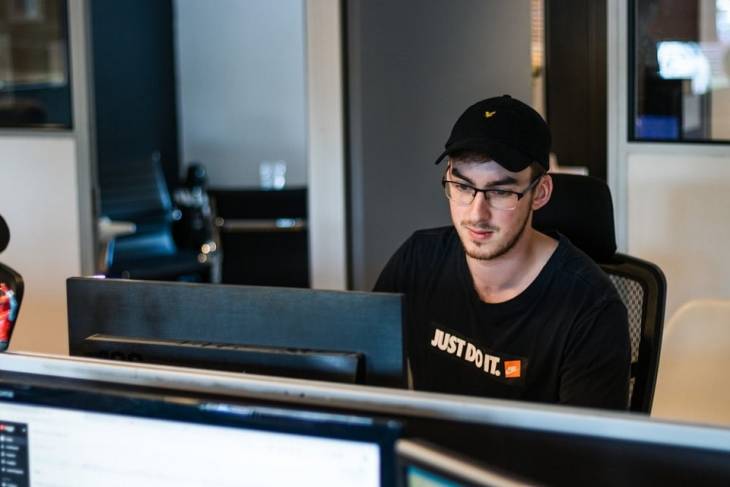 Google records 63,000 searches every second. Unbelievable, right? Well, not quite, considering that SEO is at the top of the marketing pyramid of the vast majority of marketers.
Everyone these days wants to be the first name people see when they are looking for products/services in their industry using search engines like Google and Bing. And SEO, if played right, does exactly that. It can help you rank top of search engine results pages (SERPs).
However, because of the ever-changing nature of SEO and search engines algorithm updates, it can be difficult for businesses and marketers to keep up with it all.
But it pays to continuously stay updated and brush up on the major SEO skills that'll improve your business' ranking and visibility in SERPs.
Top Hacks to Improve Your SEO and Visibility in SERPs
Here's a list of the top five hacks you should be using to improve your SEO and keep tabs on the ever-changing search trends:
1. Cornerstone content must be a primary focus
Essentially, cornerstone content is the long-form, value-packed, highly searchable content hero of SEO with valuable keywords that boost organic search traffic. It is characterized by a list of features, including informative, relevant, comprehensive and up to date.
Create more compeling cornerstone content regularly to offer maximum value to your readers, demonstrate your expertise, and attract more eyeballs to your site, as well as get links back to that irresistible content and other content on your website.
Once you know your content is among the best (if not the best) content anywhere on the internet, the next step is to make it visible. List this cornerstone content on the sidebar of your site or blog under a heading like 'Must read posts' or 'most popular posts' so visitors don't miss it.
If every page of your website has this section, more readers will see it and that will increase the probability of more people sharing and linking to it because of its high value. Search engines will eventually notice all this engagement on your site and reward it with better ranking. Win!
2. Use relevant, high value keywords
If you are too busy with your SEO strategy and not researching your keywords and using the best ones, then chances are high your SEO strategy isn't going to work as well as you'd want. A solid SEO strategy goes hand in hand with proper keyword research.
There are many free and paid tools online you can use to carry out your keyword research. The best keyword research tools will help you dig up relevant, highly searched but less competitive keywords to use in your content, and save you time and human effort.
Once you have your keyword list prepared, craft your content around these keywords to capture more people using the keywords when searching online. This can drive great organic traffic.
However, to ensure this tactic works, the keywords must flow well and, of course, make sense in every piece of content. Don't just stuff keywords in one article or in your blogs because it will have the opposite effect of driving traffic to your content and ranking highly on SERPs.
3. Increase visitors' dwell-time on your website
If you want to increase your ranking on Google, you need to give the search giant reasons as to why you deserve to be at the top. What better way to do that than by increasing the average dwell-time of visitors on your website?
If an average user stays on your site for 10 minutes reading your excellent content, and just one minute on your competitor's site, you will be automatically ranked higher on the search engine results pages. So, your content must be excellent to keep readers longer on your site.
Other proven techniques to increase dwell-time include offering a great first impression with your website design and navigations, structuring content for enhanced readability with shorter sentences and paragraphs, using subtitles with H2, H3, and H4 tags as necessary, including internal links to other content on the site, and ensuring your entire website is mobile friendly.  
Also add high quality images and illustrations in your content to catch readers' eyes and increase dwell-time, as well as adding videos for a more interactive experience. Keep in mind human being are visual creatures and adding visuals will reduce your website's bounce rate.
Another less common way to increase dwell-well time is by adding speech recognition functionality on your site. Tools like Amazon Polly, for example, read the entire blogs or articles out loud to users, naturally increasing accessibility and dwell time.
4. Build your brand
Google seems biased in favor of big brands and more well-known companies. Biased might be the wrong word, but how often have you seen a situation where you type in a particular brand name and you got search results for a random, small website at the top? Probably, never.
It takes time to build a recognizable brand, but start building your brand now rather than later. It will be worth every effort and penny. So how do you do that? How do you build your brand?
To build your brand, research your target audience and your competitors. Pick your brand focus and personality. Choose an appropriate and easy to remember brand name for your business. Design a visually catchy logo and slogan for the brand, including distinctive brand colors and font. Finally, apply your branding across your business and evolve the brand as you grow.
A brand's growth is supported by customers and leads who keep coming back to your website and spreading word about it. The more the number of times people mention and look up your brand and it's offering on search engines, social media platforms and other online platforms, the more your brand develops and the closer you get to becoming an established brand name yourself.  
To encourage user support in growing your business and brand, you can always start the process by using email and social media outreach campaigns. This way, you will not only improve your SEO ranking, but also grow your fan base and brand recognition as well.
5. Tap YouTube's popularity for SEO benefits
If you don't have a YouTube channel to promote your brand and business, now is the time to do it. You can initially begin shooting YouTube videos from an iPhone or any other high definition smartphone camera. Posting videos on the world's most popular video-sharing site, which incidentally is owned by Google's parent company Alphabet, can really boost visibility and SEO.
Now, once you have shot and uploaded a YouTube video to the platform, the next 24 hours is a critical time-slab. Try and pull as many views as you can within this time frame. It seems that generally the more views a new YouTube video gets within its first 24 hours, the better it performs overall in search, suggested videos, subscription feeds, and more.  
So, the plan is to get maximum views to your video from the minute you post it live on YouTube. Share the video out on all mediums, like email, blog, Facebook, Twitter, and even your mobile app notifications. Don't forget to add tags that are super relevant to your topic and focus keywords to help your videos get more views.
When your videos perform well on YouTube, you'll get more people knowing about your business, that'll grow your brand, and you may even see your video snippets appearing on Google's search engine results pages, which will drive more traffic to your website. Win!
Of course, you have to get the basics right here too, otherwise this technique will not work. The videos you posts must always be high quality content that offer real value to viewers.  
Conclusion
With Google changing its algorithm constantly, there is not much you can do beyond creating the best user-centric content and experience. In the end, it all comes down to the content you are providing. The quality of your content will play a big part in how well you rank in SERPs.
Lastly, remember that SEO is not an overnight game. It's a process that requires patience and effort. So, keep working, deliver quality experience, and be patient–soon you'll see great results.