5 Best Customer Relationship Management Tools for Growing Businesses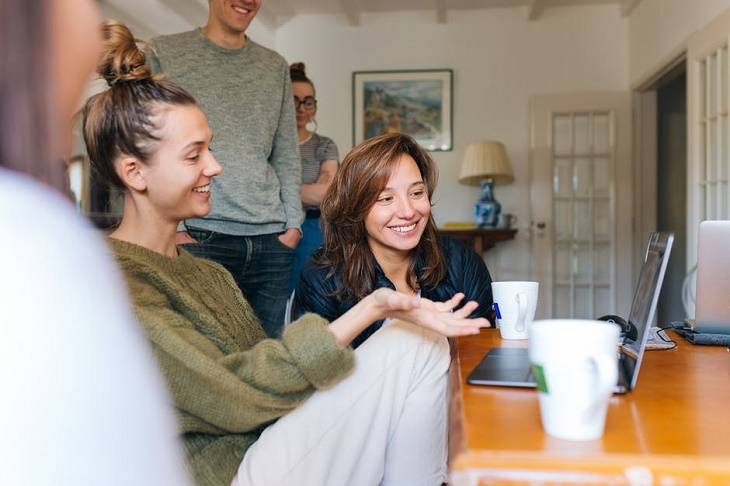 Successful businesses recognize the importance of cultivating positive and healthy relationships with customers. They know it is important to attract potential clients, establish connections, retain existing ones, reduce market rejection, and increase customer loyalty. Doing these things helps to build successful businesses and enhance their revenue.
However, businesses with a large, growing customer base may find it difficult to manage all of their customer interactions. Luckily, the right customer relationship management software can help businesses with this. 
Reasons Growing Businesses Invest in CRM Software
Customer relationship management (CRM) software is not just technology that helps you address customer interactions efficiently. It is also software that can help you manage business processes effectively, including:
Workplace/customer interaction
Customer data
Clients and contacts
Contracts
Business information access
Assets and resources
Sales automation
Utilizing CRM software is a good strategy for businesses to learn more about their customers, their needs, and their behaviors. You can discover their preferences, opinions, and purchasing habits. Using this information and trends, you can modify your business and how it operates to improve marketing, ensure that customers receive the best possible services and products, and increase sales.
Large enterprises are not the only ones benefiting from the use of CRM software. Small and medium businesses are also improving and building their companies by using such tools to improve customer relations. Many companies are seeing the benefits of CRM software. A 2018 survey by Nucleus Research found a 92% increase in companies spending on such applications.
Investing in the right CRM software is important. But, with numerous software options available on the market competing for your attention, choosing the best one can be confusing. 
Top-Quality CRM Software for Growing Businesses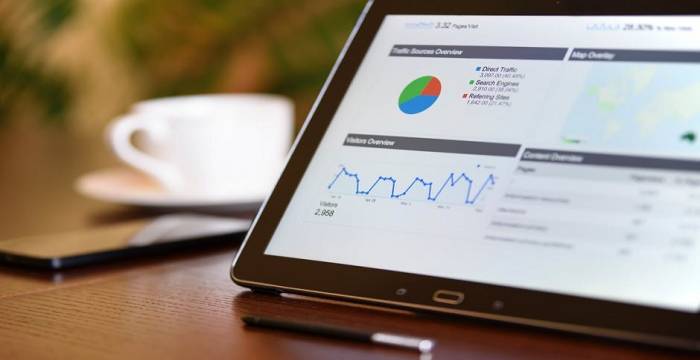 To help you find the best CRM software for your business, we have narrowed your list by discussing some of the top-quality CRM software in the market right now:
Salesforce is a cloud-based software solution with customer relationship management features. Since 1999, it has made a name for itself as a competitive software provider through its many acquisitions.
This software may suit businesses of many sizes. It offers different pricing plans not just for small businesses, but also for any team size, including large enterprises. 
Salesforce offers different services known as clouds that cover a wide variety of business needs. The clouds include Sales Cloud, Marketing Cloud, Commerce Cloud, Service Cloud, Community Cloud, Analytics Cloud (Salesforce Wave Analytics), and more.
PROS of Salesforce
Serves large businesses and small businesses alike. Many CRM platforms only cater to enterprise-sized businesses, and many small business owners have a hard problem utilizing such platforms or pay too much for features that only a few users would use.
Offers various modules that allow users to customize the areas of customer relationship management they wish to improve.
Provides real-time business process management for faster and more productive communication.
Uses a systemic lead approach. It tracks customer clicks, helps bring more leads to promotions, and guides leads to conversions to help users close more deals more quickly.
CONS of Salesforce
Requires users to pay for a 24/7 toll-free support and developer support unless they are subscribed to the Lightning Unlimited package. It is not offered in Salesforce Essentials, which is its package aimed for small businesses.
May have a steep learning curve. Without support, you will have to learn this software on your own.
Microsoft is a certified provider that aims to deliver a trusted line of products. Microsoft Dynamics 365 provides a range of customer relationship management tools through its individual applications for marketing, sales, customer service, field service, and project service automation.
With this software bundle and its various integrated tools, users can complete numerous tasks such as tracking leads, increasing sales, improving mobile device operations, and using cloud-based business applications. Microsoft Dynamics may help users make important business decisions and improve the overall operation of their businesses.
PROS of Microsoft Dynamics
Serves as both a customer relationship management tool and an enterprise resource planning tool.
Accesses from any computer as well as Android, iOs, and Windows devices.
Integrates with Microsoft Word, Outlook, SharePoint, Lync, OneNote, and other applications.  This allows users to save time in switching applications and reduces the risk of double entry. 
Utilizes available data collected from customer relations to forecast business outcomes, generate valuable insights, and use other relevant information.
CONS of Microsoft Dynamics
May not be very user-friendly.  First-time users may have a hard time operating the software.  The learning curve may be challenging for those who are not familiar with Microsoft products.
Operates slowly at times, which makes processing new records more slowly.  The software may also crash from time to time.
One of the pioneers in the industry, SugarCRM is highly experienced in customer relationship management. It has served thousands of companies and has been tested and downloaded more millions of times. The company offers software in different languages to cater to customers in different parts of the world.
SugarCRM may be a good choice for small and medium-sized businesses looking for user-friendly CRM software.  It may be especially suitable for tech-savvy users, since SugarCRM has a developer-centric focus and a robust array of features.
Additionally, SugarCRM software also offers features for large companies and enterprises, which can make it an asset for all businesses.
PROS of SugarCRM:
Has little to no learning curve, unlike other CRM software.  It uses familiar navigation patterns to simplify things.
Is easy to understand, but is still powerful enough to customize for individual businesses' needs.  Developers who want to get their hands dirty may enjoy the range of developer resources.
Offers several different communication channels for customers.  Users can use emails, phone calls, social network tools, one-on-one meetings, and personalized messages to connect.
CONS of SugarCRM
Features a user interface is already a few years old and less appealing compared to other CRM software offerings.
Setting up the software may be less user-friendly than desired. Although tech-savvy people may enjoy its customization options, this software can be overwhelming for nontechnical users.
With HubSpot CRM, microbusinesses have CRM tools, just like their bigger competitors. HubSpot CRM targets the CRM needs of very small businesses and independent contractors. The software is also scalable, so as businesses grow, they can upgrade their software to cater to their businesses' needs.
A major selling point of HubSpot CRM is that it is absolutely free. And even though it is free, its tools – predictive lead scoring, omnichannel tools, marketing automation, advanced reporting, and more – are of good quality. They allow microbusinesses to build and improve technology tracks for their business.
PROS of HubSpot CRM
Helps users set up and manage this software easily, making it suitable for nontechnical users and beginners.
Aligns sales and marketing to allow sales and marketing teams to share data, work together in one location, and provide systemic lead-to-conversion processes.
Allows users to customize options without limitations. HubSpot features allow users to customize everything that their organizations and specific sales processes need.
CONS of HubSpot CRM
Is still relatively new in the industry, so its features may be limited compared to other CRM platforms.
May be disappointing to businesses with large sales teams and complex sales processes. They may feel that this software is not advanced enough.
Zoho CRM may be suitable for small to large enterprises in need of a customer relationship management tool that can help them manage organization-wide marketing, sales, customer support and service, and inventory management in one location.
It is easy to implement and use, so setting it up does not require the help of a developer. Zoho CRM provides features for customer relationship management at a competitive price.
PROS of Zoho CRM
 Is user-friendly since it is easy to implement and use. Small businesses who have never used any CRM tools before may find it easy to start using this software.
Offers extensive and highly informative online resources online to assist users who are having trouble with implementation and customization processes.
CONS of Zoho CRM
Provides less extensive customization options compared to other platforms. There is a lack of coding for software set-up. Although it may be good for beginners or small businesses, large businesses may find that this software provides more limited solutions.
Offers poor customer service. While it offers a support team, users may find it difficult to connect with the company.
Not all businesses are the same and neither are CRM tools. Researching all options with your particular needs in mind will help you find the right CRM software to build your business.