Facebook Wants to Move Away from Open Public Sharing to Secure Private Messaging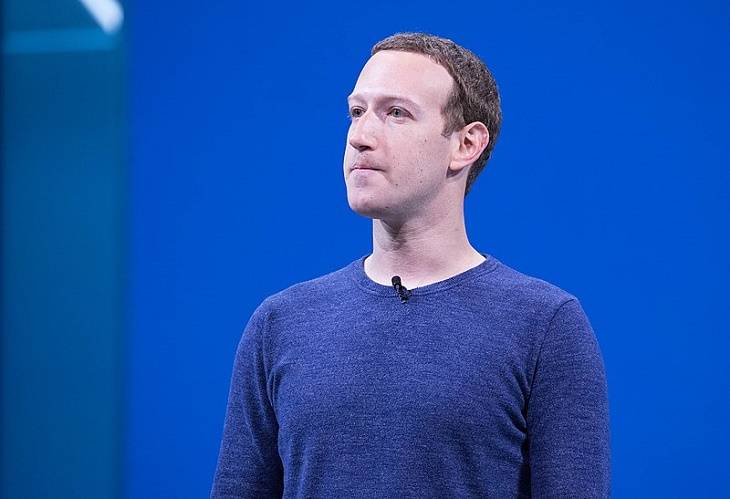 Facebook CEO Mark Zuckerberg at F8 2018 Keynote. Photo: Anthony Quintano/Wikipedia Commons.
Facebook CEO Mark Zuckerberg published a massive blog post on Wednesday March 6, outlining how (and where) he wants to steer his giant social media network going forward.
In his lengthy 3,200-word post, Zuckerberg explained what he said was the company's vision to build a "privacy-focused messaging and social networking platform."
He said he believes the future of communication will increasingly shift to private, encrypted services, as opposed to connecting people publicly as Facebook has been known to do. He said this move to a "privacy-focused" future for Facebook will start with the merging of the company's various messaging platforms — Facebook Messenger, Instagram, and WhatsApp — and incoporating a private, encrypted framework into the social network, which will turn the messaging apps into encrypted and interoperable communication channels.
"Over the last 15 years, Facebook and Instagram have helped people connect with friends, communities, and interests in the digital equivalent of a town square," Zuckerberg wrote in the post. "But people increasingly also want to connect privately in the digital equivalent of the living room. As I think about the future of the internet, I believe a privacy-focused communications platform will become even more important than today's open platforms."
Future of Facebook Focused on Privacy First
According to Zuckerberg, privacy gives people the freedom to be themselves and connect more naturally, which is why social networks are built.
While this announcement doesn't necessarily signal any major changes coming to Facebook's core service or the feed's place as a public forum, it does signal a massive shift in focus for the giant social network away from an open and public sharing platform determined to "connect the world."
"Public social networks will continue to be very important in people's lives — for connecting with everyone you know, discovering new people, ideas and content, and giving people a voice more broadly," Zuckerberg added. "People find these valuable every day, and there are still a lot of useful services to build on top of them. But now, with all the ways people also want to interact privately, there's also an opportunity to build a simpler platform that's focused on privacy first."
Facebook's vision for a "privacy-focused" future comes in the wake of many problems its open sharing platform has faced, including problems with misuse of the platform to spread hoax stories and misinformation and data breaches of people's personal information on the platform.
The new privacy-focused approach hopes to address these challenges and new ones emerging, such as how to do payments and financial transactions securely on the platform.
Zuckerberg said the privacy-focused platform will be built on several principle:
Private interactions. People should have simple, intimate places where they have clear control over who can communicate with them and confidence that no one else can access what they share.
Encryption. People's private communications should be secure. End-to-end encryption prevents anyone — including us — from seeing what people share on our services.
Permanence. People should be comfortable being themselves, and should not have to worry about what they share coming back to hurt them later. So we won't keep messages or stories around for longer than necessary to deliver the service or longer than people want it.
Safety. People should expect that we will do everything we can to keep them safe on our services within the limits of what's possible in an encrypted service.
Interoperability. People should be able to use any of our apps to reach their friends, and they should be able to communicate across networks easily and securely.
Secure data storage. People should expect that we won't store sensitive data in countries with weak records on human rights like privacy and freedom of expression in order to protect data from being improperly accessed.
"We plan to build this the way we've developed WhatsApp: focus on the most fundamental and private use case — messaging — make it as secure as possible, and then build more ways for people to interact on top of that, including calls, video chats, groups, stories, businesses, payments, commerce, and ultimately a platform for many other kinds of private services," he said.
End-to-End Encryption Coming to Facebook
WhatsApp is developed with end-to-end encryption for all private messages, which ensures private messages cannot be seen by anyone else at all except the intended recipient. Zuckerberg says that's how Facebook wants to develop its privacy-focused social network. But all of this work is in the early stages and will take "several months" to roll out.
"There's a lot to do here, and we're committed to working openly and consulting with experts across society as we develop this," Zuckerberg said.
For a social network that makes so much money from people publicly over-sharing on its platform, the shift to secure private messaging is a bold one.
Time will tell if Facebook will follow through with this major overhaul faithfully. Zuckerberg has a tendency to make big privacy-focused pronouncements that rarely translate to big actions, from a promise to provide a "clear history" feature that hasn't materialized to a commitment to give users access to a feature he secretly used to delete already-sent messages, promised in April 2018 and shipped in very limited form earlier this year in February.