Facebook Rolls Out New Feature for Group Admins to Screen Potential Members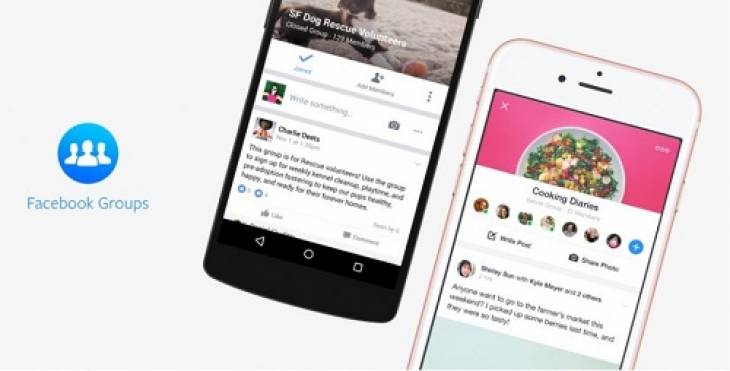 Facebook Groups are popular places for joining discussions around specific topics like "Parenting" or "Digital Marketing," engaging with people who share similar passions or business goals as you, and building community. But, too often people requesting to join groups on Facebook don't share any interest in the Group's focus, and it was difficult for Group admins to tell if new members requesting to join their group were a good fit for that group.
Now, in keeping with Facebook co-founder and CEO Mark Zuckerberg's promise to improve Group admin tools, Facebook has rolled out a new screening process for new members that allows Group admins to set up questions for people requesting to join the Group to answer.
Facebook Group Screening Process for New Members
Group admins can now establish up to three questions to make it easier for them to screen potential members. The questions should help to ensure new members are the right fit for the group and will add constructively to the discussion—not just spam or troll the Group.
"For these groups, admins typically have specific criteria they require before admitting new members. Establishing these open-ended questions enables them to more quickly review and approve member requests; in turn, people seeking communities of support or shared interest can more quickly connect with others," a Facebook spokesperson told TechCrunch.
So, if you want to join a particular Facebook Group, you will first be required to answer three questions to determine if you belong in that Group. The answers are not posted, and they can only be seen by admins and moderators of the Group.
How to Set Facebook Group Members Screening Questions
If you are a Group admin and you want to set screening questions, click the Group's settings menu. Select "Ask Pending Members Questions." Then, enter up to three questions for potential members to answer.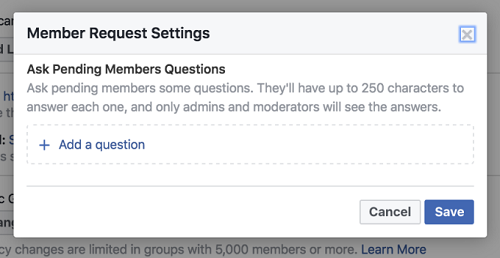 "Users who hit 'Join' on a Group with a questionnaire will be asked to fill it out immediately, while those invited to join will get a notification linked to the form," noted the Facebook spokesperson. "Applicants can edit their answers until they're reviewed." the spokesperson added.
Allowing Group admins to define questions and select who to admit based on the answers gives them much more control. The idea here is to encourage more productive discussion and less of the kind of abuse and needless posts that can cause members to turn off the notifications for a Group.
Whether this effort will succeed will only be known when more Group admins use this and other features soon to come. Facebook is holding its first Communities Summit for Group admins in Chicago in June, where more updates related to Groups are expected to be announced.
See Also: Facebook User Engagement, Posting Behavior Has Declined, Report Says.