Create a Robust Cloud-Based Business With a Virtual Office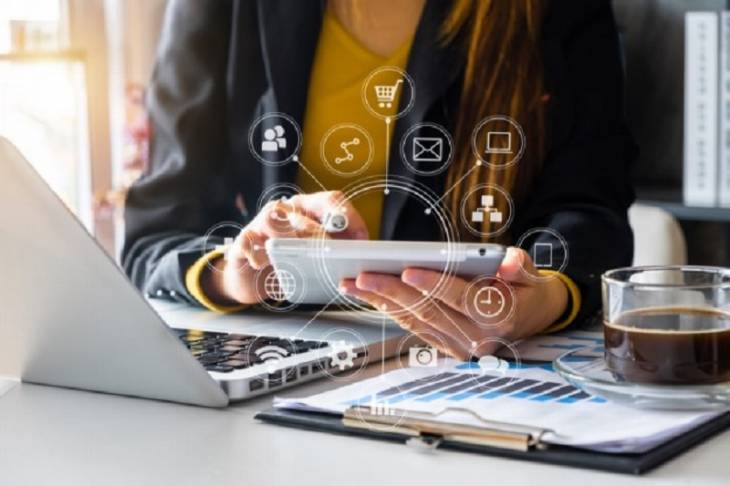 With the increasing demand for office spaces and rising costs of those offices around the world, there is an emerging trend where more businesses are turning to virtual offices and cloud-based approaches to carry out their day-to-day operations.
This can sound intimidating or unrealistic for some SMEs that are locked into a more traditional mindset. However, it can pay off to explore these options now to get ahead of the competition.
The process of moving towards a virtual office and a cloud-based approach in your business does not have to be difficult, either. It's actually pretty straightforward if you know the basic steps required to adopt a virtual office and cloud-based business approach.
Basic Steps to Set Up a Virtual Office & Cloud-Based Approach
Whether you are looking for virtual office space in the US, Malaysia, or elsewhere, premium providers offer everything you need to make the process seamless and easy. Exploring the options and informing yourself of the basics of using a virtual office is a great place to start.
Let's take a closer look at how you can leverage a virtual office to create a robust cloud-based approach that will benefit your business and propel it to success.
1. Consider Essential Infrastructure
Every office needs to have access to some physical infrastructure to function effectively. This typically includes equipment such as printing, photocopying, and scanning machines, as well as high-speed, secure internet connections and physical desk and office space.
By finding the right provider of virtual office space, you can ensure that all these aspects are included in a low monthly cost package.
Ideally, you will want to find a provider who is established enough to offer those and some other convenient extras, including access to IT support to keep your cloud-based systems up and running, as well as a virtual receptionist who can field your calls if you are otherwise occupied.
2. Think of Your Clients
If they care about providing high-quality service, virtual office providers will also include physical space to cater to you, your clients, and team. This means that you should look for a virtual office service that offers event spaces, presentation rooms, as well as basic meeting rooms. These facilities should be well-managed and easy to schedule for use.
Your prospective clients will notice the difference when they arrive at a meeting and you have an impressive environment in which to introduce them to your ideas, products, and services.
3. Know the Basics of Cloud Computing
The adoption of cloud computing has grown dramatically in the last few years, but it has existed since the dawn of the internet. Streaming anything, for example, is inherently leveraging the power of cloud computing. It is a good idea to familiarize yourself with how to use cloud computing apps to keep your physical computer infrastructure light and minimal.
As of this writing, cloud computing has developed enough to keep your data secure and accessible to your entire team online. Forbes predicted that by the end of last year, over half of all global enterprises would be using cloud computing and this number is only expected to grow. Stay ahead of the game by knowing the many applications of this powerful technology.
4. Consider Location, too.
Premium providers of virtual office spaces should be located in your desired location and geography. You can then take advantage of this and request permission to use the physical address of the provider on your business-related communications if needed.
The physical address of your virtual office provider is thus important. It can impress both your existing and potential clients, and add credibility and trust for your company. This in turn can assist in establishing your business wherever in the world it opperates, both at home and abroad.
5. Keep Operations Flexible
Finally, the best part about virtual offices and cloud-based processes is the flexibility and accessibility they can provide. You can easily expand your business internationally and enhance collaboration with your team and partners. This will open new opportunities and streamline operations, while keeping your global team organized, agile, and connected.
Boosting your business operations has never been easier. Be sure to leverage a virtual office to take full advantage of the possibilities and opportunities of cloud technology in your business.