To Accelerate Your Business Growth, Stay in Touch with Your Customers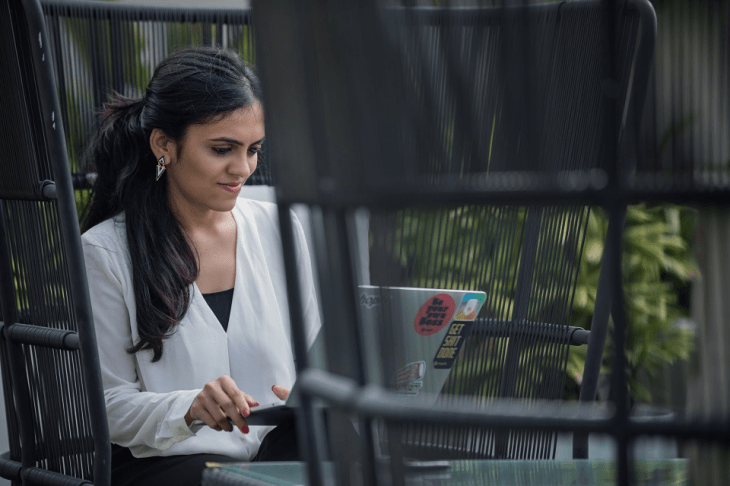 How do you know that your business is running efficiently and growing?
Well, the time you notice your past customers keep coming back and you are acquiring a steady stream of new customers is a pretty good sign that you are doing something right in your business.
We all want to grow our customer base, improve their experience with our products or services, and gain more sales and revenue. And with each passing day, we realize how important all of that is for the success of our business.
In order to ensure that your customer base and revenue is growing, you must always stay in regular contact with your existing and potential customers. That way you will get to know their exact needs, what they want from you, and also be able to strategize on how best to meet their needs and maximize your sales. They in turn will appreciate your effort and remain loyal to you and your brand.
But, how do you do all that?
Here are some simple ways in which you can keep in touch with your customers, win their loyalty, increase sales, and accelerate your business growth.
1. Send Regular Newsletters
A newsletter is tool used to communicate with your subscribers via their email and that keeps your audience engaged and connected to the brand. So, when you send a monthly, quarterly, or weekly newsletters to your customers email inboxes, they'll instantly connect to your brand.
But, take good care of the content that you are sending in newsletters. The content should be appropriate, attractive, informative and value-rich. It can comprise of simple text or a structure comprising of images and formatted text.
From these newsletters, you should present interesting trending topics in a casual, catchy, and digestible way. Your newsletters can update customers about upcoming upgrades or events, new information about your brand, interesting and relevant case studies, or a weekly round-up of blog posts.
All of that will keep your customers engaged and your business top of mind. That means your business will be the first they turn to when they need to purchase and they will know when you have new products for sale that they would be interested in.
2. Actively Seek Customer Feedback
When your customer is leaving your website, for example request some feedback from them about your business via a popup form or quick survey.
When you ask for customers' opinions, they feel appreciated, valued and they enjoy telling you about their experiences. You will get valuable feedback that can inform and help you improve your business operations and offerings.
At the same time, you can use their feedback as testimonials, which help to create trust. Trust is vital to increase your conversions and attract potential customers to actually buy from you.
3. Maintain Good Customer Support
Excellent customer support helps you in a number of ways, including retaining your customers, boosting customer loyalty and enhancing public image. And the key to good customer service is building good relationships with your customers.
From the time of your customer's first purchase to the tenth purchase, you must maintain a great rapport with them. That entails thanking the customer, speedy responses to their queries, and overall promoting a helpful, friendly environment that leaves them with a great and positive impression of your business.
Excellent customer support leads to an increase in sales and high customer retention levels, because a happy customer will always return and is likely to spend more.
4. Publish Fresh and High-Quality Content on Your Website
You should update your website content regularly with fresh, high-quality and useful content, so that whenever visitors come to your site they have something new to read or watch, instead of finding stale and repetitive content that puts them off.
If you have a static website, add a blog to the website if you don't have it already. A blog can be easily updated on a regular basis with new blog posts and other content, which is a critical SEO factor that determines your business' ranking in search engines like Google.
Simply put, if you update your website often with high quality content, search engines will notice it and rank your highly. That in turn increases your business' visibility online, as people searching on Google will be able to easily find you using on the top search results. 
Moreover, people reading your regularly updated content will begin to see you as an authority on the topic. Because of this, they will be more likely to not only leave comments and feedback, but also reach out to you and ask for your products or services.
With fresh and compelling content that is regularly updated and full of information, visitors will also keep coming back for more and that will increase their loyalty to your brand and likelihood to recommend your business to others.
5. Engage and Promote on social media
Social media is a powerful tool that can help you maximize your audience reach and sales. Besides promoting your products and advertising your business on social media, it can also provide an effective medium to enhance your customer service. Customers can effectively reach you on social media with their concerns, feedback and complaints and you can swiftly address them accordingly.
Moreover, studies show that social networking site users have more friends and more close friends. For example, on average there are 229 number of friends one has on their Facebook account. Therefore, promoting and engaging on social media can not only help you reach a wider and compounded audience, but also help you gauge and understand customer sentiments based on how people talk about your business.
As such social media is an advantageous tool to interact with customers, promote your business. And soon the audiences will start showing up on your website, too.
In conclusion
Building a robust audience that boosts your sales and accelerates your business growth is no coincidence. It requires a solid marketing strategy and actively engaging with your customers throughout in a positive and professional manner.
Therefore, improve your marketing strategies and stay in touch with your customers. The results will soon start showing and many new users will reflect on your revenue growth.

You might also like...