How Including an Explainer Video Can Bring Higher Marketing ROI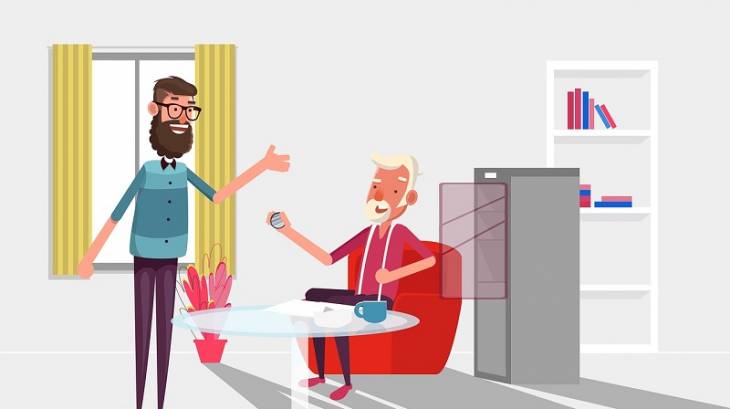 Video content is now essential for successful digital marketing strategies. According to Marketing Sherpa, videos attract 300% more traffic and help to nurture leads.
Some of the most successful online content today include a video, with studies showing including a video can increase organic traffic from search engines by a whopping 157%. In fact, a website was once thought 53 times more likely to reach the front page of Google if it included a video, per a Forrester study.
An explainer video is a short online marketing video used to explain a company's product or service. It is often placed on a website's home page, landing page, or prominent product page, and it work incredibly well for any business to engage the audience, enhance brand awareness, and boost conversions.
According to Unbounce, including a video on your landing page can boost conversion rate by up to 80%. Brands and marketers who use video are able to grow their revenue 49% faster than non-video users.
And 83% of businesses that have an explainer video on their homepage say it is effective, with 76% of marketers saying it helped them increase sales, another 76% said it helps them increase traffic, and 80% said adding an explainer video increased dwell time on their website.
In other words, explainer videos can be extremely effective for your business when used properly. Besides, 79% of consumers prefer to watch a video as opposed to reading a text-based review, and 95% of people go to watch an explainer video to learn more about a product or service.
If you wish to increase your firm's online visibility, skyrocket engagement and conversions, achieve maximum revenue and profit with the least investment, it may be worth it pursuing professional marketing video production services to help you produce stellar explainer videos.
Using Explainer Videos Strategically to Increase Conversions
Here's how explainer marketing videos, when used strategically, can drive more traffic, visibility, and monetary gains to your business and ensure higher return on investment (ROI).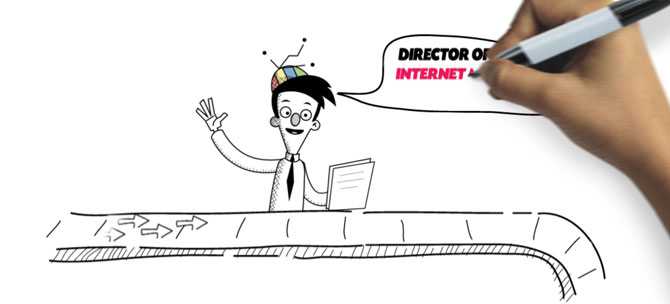 1. Explainer Video on the Home page
The home page is crucial to compel your site visitors to view your products and services. It needs to be attractive and should seamlessly take visitors to various other resources on your website.
An explainer video on the homepage will instantly capture people's attention and explain to them what they can expect and the necessary actions to take on your website.
When placed in a suitable position on the home page, ideally above the fold, your visitors will not miss the video. They will click and enjoy the video, learn about what you offer, and eventually convert into a customer, which means profit for your business.
2. Explainer Video on the Landing Page
Adding a video on the landing page can increase the conversion rate by about 80% and reduce bounce rate, which indicates a higher customer base retention.
Typically, professional explainer videos are 1 or 2-minutes long, and if a visitor stays till the end of the video, you can consider them to be interested in your company's products.
Hence marketing videos are an ideal option for product demos. Using them on your landing page can make the visitors invest in your company offerings, ensuring sustained revenue growth.
3. Explainer Videos in Outreach Emails
Emails are a direct way to communicate with your subscribers. However, a lengthy email can not only bore them, but also annoy them sometimes.
However, embedding explainer videos in your emails can make your emails more interesting and boost engagement, leading to more conversions.  
You can include your message in your video, directing your list to your landing or product page. Embedding videos in this way will improve click-through rate and increase revenue per email.
4. Explainer Videos on Social Media Platforms
By sharing and posting your explainer videos on social media, you can build and establish a solid connection with your audience and bring to their attention your organisation's core values and offering over social media. Needless to say, using explainer videos to explain your business helps social media users perceive you as trustworthy.
Produce quality explainer videos of lengths well-suited for various social networking platforms to reach as many potential buyers as possible. Most people are very active on different social networks and they respond very well to the right videos posted on those platforms.
5. Explainer Videos as Paid Ads
If you run paid ads, you can expect to get a much higher return on investment per dollar when you use explainer video ad creatives. Explainer videos work well as an ad campaign.
Once your paid ad targets the right audience, you are sure to see your ROI improve drastically with explainer video ads. Your consumers are more likely to make a purchase after watching a video.
In conclusion
The key to success with explainer videos depends on how you create and utilize them as a marketing tool. Create high quality videos that explain difficult-to-understand concepts in an easy-to-understand manner. This way the explainer videos will be well received and do their job of converting users effectively.
You can always hire video production experts to help you create spectacular explainer videos for use on various platforms, so you can achieve an ROI that could exceed your expectations.