Basic Etiquettes for Moving and Handling Furniture in Your Home or Office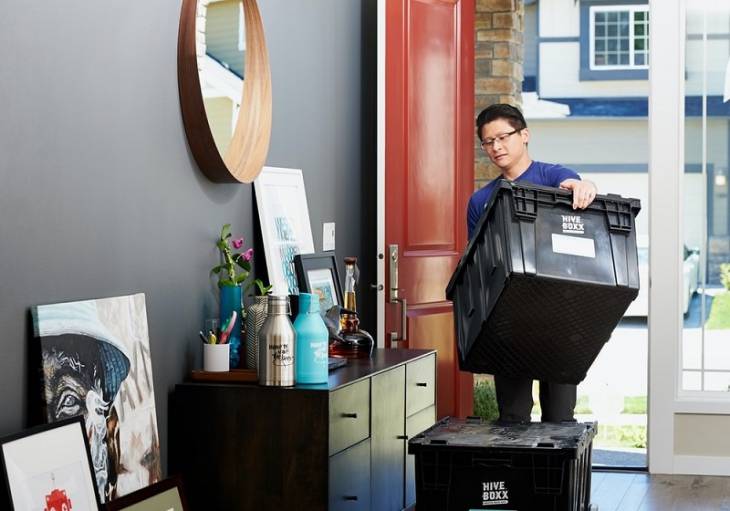 Whether you are relocating or rearranging furniture in your home or office premises, moving furniture is a delicate job that requires care to avoid damaging things.
If you would like to handle your furniture with care when moving, worry not because we have top tips to help you better handle and move your furniture anywhere.
Using the following simple tips and practical techniques will ensure you are able to effectively move your furniture items without bashing your house, back, or furniture.
Without further ado, here are some essential tips for moving and handling furniture: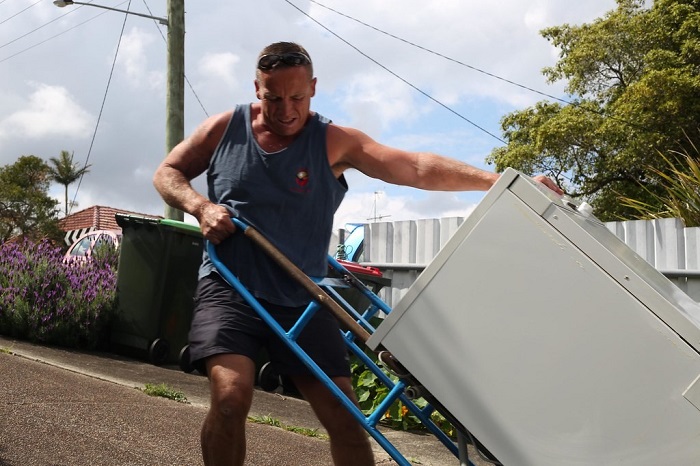 Furniture movers moving a dishwasher using the trolley to transport the furniture. White goods are heavy, even for furniture removalists. Photo: Sunset Removals/flickr
1. Understand the build of the furniture.
Before picking furniture, know about its built type. Visualize and determine whether there are any detachable parts or not.
Also, ensure finding out the strongest part of the furniture. However, generally, it is along the horizontal portion, so make sure you carry furniture from this specific portion. 
2. Determine the new place of relocation beforehand. 
Before moving furniture, find out its exact place of relocation.
Check the humidity and temperature of the new place and it should exactly match with that of the previous location where furniture was kept. This is because under extreme conditions furniture items are susceptive to split or break. 
3. Always lift furniture using its side frame. 
When lifting furniture like a chair, keep in mind that seat rail is the strongest part and not the back portion. Lifting the chair using its back may lead to breakage, so it is advisable to hold it using its seat rail.
Similarly, for small chairs, lift it using side seat rails by placing one hand at the front end while the other one at the rear end. Follow the same steps for sofa set designs and large upholstered chairs. Hold them from underneath the side frame and then move. 
4. For moving case piece employ at least 2 people 
Case pieces are usually larger and require at least two people. With the help of two people you can balance out the weight and prevent it from swinging out of control.
All case pieces should be handled and moved carefully by holding on to the bottom surface similar to the way you move chairs. Additionally, when moving a table, make sure to hold it from the apron as it is the strongest part.
Trying to lift it from the top may loosen up the screws or strip out the top frame. While grabbing it from legs may increase stress on them, thereby resulting in loosening of leg joints. 
5. Remove drawers before moving a drawer table. 
When moving a drawer table, remove all drawers and lift them using the carcass. This will lighten up the weight of the table and will make it easier to carry it to the destination.
However, always avoid carrying a drawer table using its cornice because the top attachment may loosen up and can get pulled apart from the rest of the structure.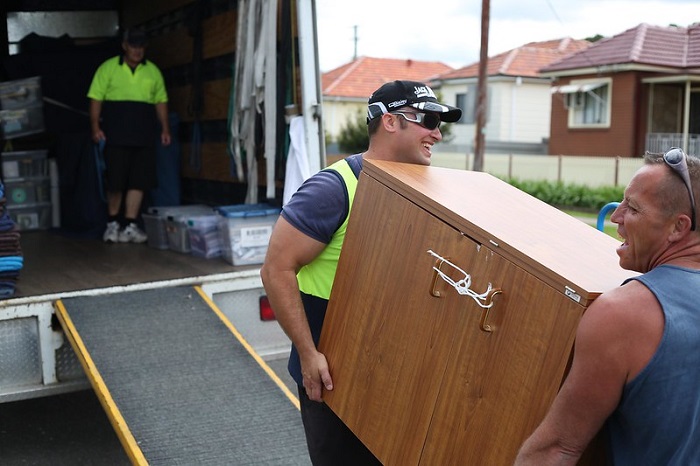 Furniture removalists load furniture via the ramp into truck.
Summing it up…
When next time you're moving or relocating furniture, keep these etiquettes in mind. These tips will help you lift furniture the right way while preventing any kind of injury. They will also help prevent damage to your furniture, so make sure you follow them.
Remember to reduce the weight of furniture as much as possible during relocation by separating all legs, knobs, shelves, drawers to lighten the weight of the furniture. Safe moving!