How to Help a Dog that Has Arthritis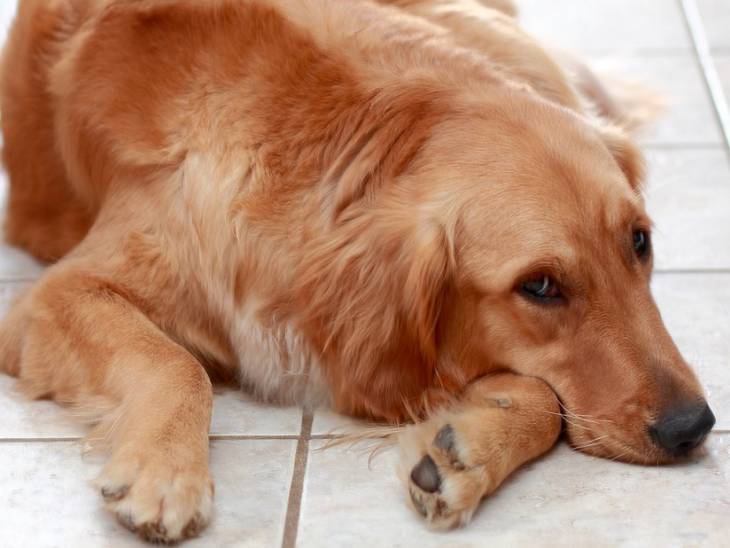 Many dog owners are surprised to learn that our furry friends are prone to some common health issues that affect humans. Chronic problems like cancer, diabetes, and arthritis can also impact dogs as well, just like they affect humans.
As dogs age, they too can develop arthritis. In fact, according to some studies, one in four of 77.2 million pet dogs in the US are diagnosed with some form of arthritis. In dogs, osteoarthritis is more common than rheumatoid arthritis and pain is the number one observation.
Arthritic dogs often walk with stiffness, are lame in one or more legs, find it hard to sit or stand, have swollen or sore joints, hesitate to jump or use stairs, and lack stamina.
During the early stage of the painful joints inflammation condition, dogs may not display all of the symptoms of pain and discomfort at once. The symptoms are usually light in the beginning but worsen with time.
Dog Arthritis Treatments
You should take your dog to the veterinary when you suspect your pet is ill and may have arthritis. Your vet may prescribe non-steroidal anti-inflammatory drugs (NSAIDs), which play a major role in decreasing dog joint pain and inflammation.
NSAIDs are highly effective at reducing inflammation and pain, and should not be dispensed casually.
Supplements and chondroprotective agents such as Cartrophen also help to repair cartilage and stimulate its function, and can make a big difference in your dog's quality of life.
Besides that, managing your dog's weight is vital. Weight loss and weight management are perhaps the two most important factors in managing arthritis in dogs. Talk to your vet about your dog's weight and discuss how to meet its dietary and exercise needs for weight management.
Other ways you can try to manage arthritis in dogs include animal physical rehabilitation and acupuncture and massage. All of these should be done in consultation with your vet.
Research has also shown that hemp oil for pets can help relieve dog pain. Hemp or CBD oil is known to host anti-inflammatory properties, which help tremendously with arthritis.
How Arthritic Dogs Can Take CBD Oil
CBD (short for cannabidiol) comes from the hemp plant, which is a part of the cannabis family that also hosts marijuana. For CBD or hemp to be federally legal, it has to contain less than 0.3% THC (the psychoactive ingredient that gets you 'high').
The effect of the CBD oil depends on the amount you feed to the pet. In case of specific health issues, you may need to serve higher doses. Additionally, the size of the dog also determines the dosage. A large dog generally needs a larger dosage and vice versa.
CBD oil for dogs is typically sold in small glass bottles that have dropper tops. You can draw in the oil by squeezing the dropper's top and measure the quantity using the dropper's measure lines. Smaller doses are measured in drops, while higher doses are measured in millimeters.
The dosage instructions on the label can help you determine the amount of oil you should serve a dog according to its weight, size, and so on. Also, the CBD's concentration in the oil is another factor you should pay attention to as it also determines the dosage.
CBD's pain-relieving effects range from 2 mg/Kg to 8 mg/Kg for arthritic dogs. For the best results, consult your vet as they will suggest the most suitable recommendation for your pet. You can initially start with a small dose and increase it slowly as needed.
Remember, before you buy any CBD product for pets, research it thoroughly and abide by the dosage instruction on the label, or as instructed by your vet. By simply following the instructions, you'll see a marked difference in the gait and attitude of your pet after using it.