Yashraj Singh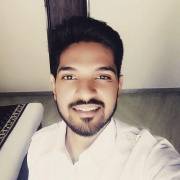 Yashraj Singh Shaktawat serves as a Digital Marketer at a leading Wordpress development Company named Techno Softwares. There, he handles all works related to SEO, SMO, PPC, SME, Content Writing and Email Marketing Works.
Yashraj also publishes articles on Medium.com, but you can visit his personal blog is Yashraj.home.blog.
Connect with him on Twitter @yashraj787, LinkedIn and Instagram.