7 Holiday Marketing Strategies to Increase Website and Social Media Sales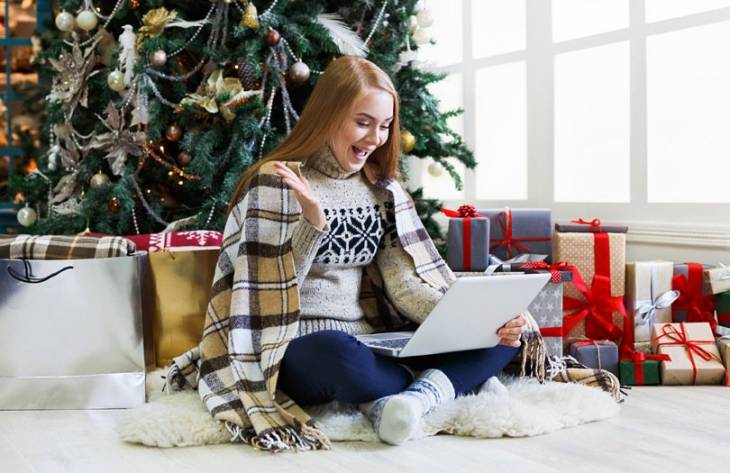 The holiday season is a busy and also a stressful time for businesses. Customers are in the shopping mood, brands offer great discounts and sales, and competition is at an all-time high.
It is not easy to create great marketing campaigns during this chaotic time. But with some careful planning and smart holiday marketing strategies, entrepreneurs and business owners can drive more website traffic and increase sales during the holidays.  
Smart Marketing Strategies for the Holidays
Use these holiday marketing tips on your business website and social media to get maximum visibility and sales.
1. Look back to history
Pull historical Google Analytics records for your website and study the data carefully. Your analytics will show you how your customers behaved and what they responded to during previous holiday seasons. You can see what worked and didn't before creating new marketing campaigns for this year.
When you're exploring the Analytics data, you should take note of factors like:
Promotions that performed well
Promotions that did poorly
Successful content that gained maximum engagement and conversions
Site session duration on different products
Conversion rates on different product pages
Bounce rate
Organic and paid traffic
Traffic sources
When you look at all of these factors, it is easy to understand what you should and shouldn't repeat this year. Make sure you study the data from the holiday period and not from any other time of the year.
2. Plan out your discounts and sales ahead of time
Don't offer discounts and sales on a whim as that can backfire and harm your business. If you offer too-steep a discount just to keep up with the competitors, you may end up making huge losses.
Explore different kinds of discount and sale options like prepayment, bundled, and volume discounts. Check what your competitors are offering to understand the landscape. That will help you plan the discounts and sales effectively.
It is also a good idea to explore different kinds of coupon and gift card options. Many people turn to gift cards and coupons when they don't know what to pick.
3. Create holiday-centric content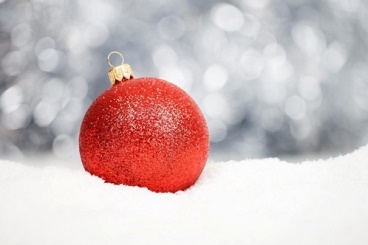 Around 80% of shoppers are influenced by what they see or read online. If you want higher conversion rates this holiday season, make sure you create timely content specifically geared for the holidays.
Holiday-centric content draws potential customers to your website and is a great way to boost your holiday sales. Here's a look at the kind of holiday-centric content you need to create:
Textual content like articles, blogs, and social media posts that are informative and relevant to the holiday season.
Infuse the spirit of the holiday into the content with cheerful infographics, pictures, and other visual content.
Provide holiday shopping tips and tricks.
Highlight products and services you feel your clients will need during this season.
Great content will attract and keep people on your website for longer, while more will come back and increase your conversions. The content will also improve your reputation in the industry.  
4. Capitalize on shipping timelines
Many people want their purchases delivered to them before a particular date. For example, people in the US will want their Christmas gifts to arrive by 24th at the latest. After that, the purchase loses much of its value or appeal.
You can capitalize on the holiday shopping timelines and urgency by encouraging people to make their purchases early. If the standard delivery takes around 10 days, start reminding people to complete their purchases 10 days before they need it.
5. Offer fast shipping tiers
Some people do last minute shopping just a few days before they need things for the holidays This means they need fast shipping to get the products home in time. You can take advantage of this urgency as well. Here are some tips to help you do just that:
Offer discounts on fast shipping after a customer buys a set amount of products.
You can offer fast shipping at a discounted rate if they shop for $50 worth of items.
You can then offer fast shipping for free if they shop for $150 worth of items. These tiers will help increase your sale volume.
Shipping costs have a big impact on customer behavior, their purchase decisions and overall shopping satisfaction. In fact, many online shoppers consider shipping costs just as important as product pricing.
Customers are more likely to recommend your products if it offers free shipping. They won't hesitate to add a couple more items to their cart just to get free shipping. That increases sales.
6. Leverage social media paid ads
Paid social media and website ads are a great way to get more attention during the holiday season. They deliver quicker results compared to other marketing strategies, so don't ignore them. Plan your holiday ad campaigns ahead of time and run paid ads on both search and social media platforms.
Social media platforms offer great marketing resources. If you're a B2C company, platforms like Facebook, Twitter, Instagram, and Pinterest are ideal. If you're a B2B company, LinkedIn and Facebook can help you reach a wide audience this holiday season.
Analyze which platforms deliver the best results for you and create campaigns on them. Be sure to target keywords that particularly relate to the target holiday season for best results.
7. Offer free gift wrapping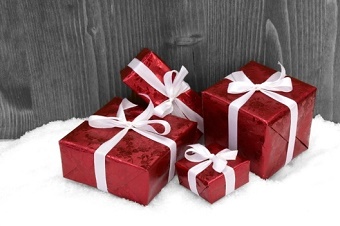 People love to give presents to their loved ones, but few have the time or the patience to wrap all items. Discounted or free gift wrapping can also have an impact on the customer purchase decision.
This might seem like a small thing, but it can save customers some time and boost your sales. Customers might be willing to pay a little extra on a product if they're offered free gift wrapping in return.
You can choose to provide a limited-time offer of free gift wrapping for the first 100 or so customers, for example. This creates a sense of urgency for more sales. You can also ensure the offer is only valid for a certain period of time.
Conclusion
Some digital entrepreneurs and business owners wonder if holiday marketing is necessary. The answer is a clear yes. The tips in this article will help you draw more customers and gain more conversions.
Remember, holiday marketing and promotions are worth the effort you put into them. Put the right effort and your promotions will bring good results.