Syeda Khadeer Sultana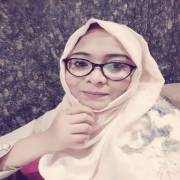 Syeda Khadeer Sultana is a professional content writer and digital marketer at Digitalkites, a new age data onboarding and data activation platform driving audience-centric marketing. Her constant efforts and experience in the marketing field have enable her to build a first-rate concept of Martech, Adtech, and other digital marketing expertise.
Currently, Syeda is putting her efforts in delivering the best content on advanced marketing & technology techniques to confer a benefit to entrepreneurs, marketers and business owners everywhere.