What Happens to a Cable or Internet Contract If You Move to a New Place?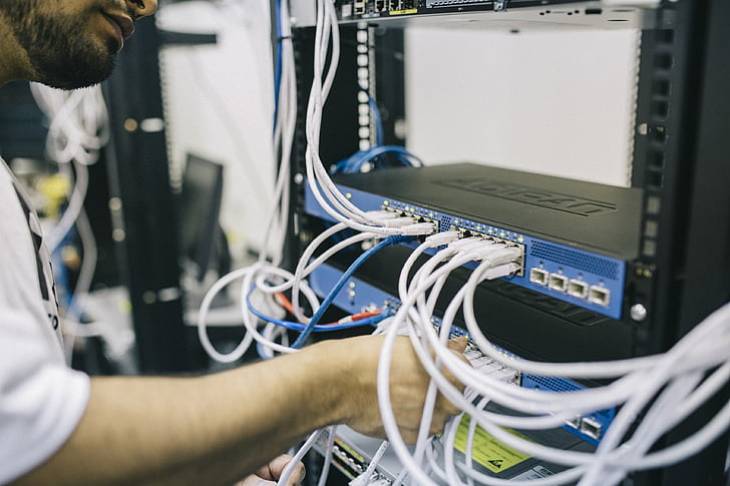 There can be many reasons for deciding to relocate or move to a new place. It could be you got a new job or you're relocating to stay close to your loved ones. Whatever the reason, you probably have good reasons why you feel it is the right time to pack your bags and move to a new place. 
Most of the time, however, relocating is an exhausting task that involves shifting your furniture, moving other belongings, and the thought of setting everything up all again in your new place can be tiresome. But, eventually things get done and you settle in your new place.
Change is often a good thing—new place, new beginnings, new prospects. Still, there is one thing more that needs to be addressed when relocating: What to do with your internet contract? 
Unless you have subscribed to an internet service provider (ISP) like Charter Spectrum that does not bind its customers to any contract policy, and you can contact Charter Spectrum customer service anytime to inform them about any moving plans you have, most providers in the US have a contract signing policy that can be a concern if you are quitting the service before the mentioned deadline stipulated in the contract you signed.
If you are worried about what will happen to a cable or internet contract if you move, there are at least one of two things that will likely occur, depending on the service provider: 
You simply pack up and leave to your new location, leaving any rented equipment that was installed by the provide, if that's stipulated in the service contract.
You'll contact the service provider and request to end your contract. In which case, there may or may not be a cancellation fee and a requirement to return rented equipment.
Tips for canceling service agreement
Here are some of the things you need to know about canceling the interncet service agreement and making the entire end-contract process as hassle-free as possible: 
1. Read the fine print of the agreement
It is highly advisable that you closely read the fine print of the agreement to understand it fully and find out if there are any hidden fees or add-ons before switching to a new provider. 
Also, before subscribing to a new provider, look at all the clauses and charges before signing. 
Ideally, switch to a provider with a no-contract policy to enjoy more flexibility in the future.
2. Contact the ISP to check if they have any moving features 
Most internet service providers have deals and offers for movers. If you're happy with your current provider, then what's better than to take advantage of any programs meant for movers. 
If your provider offers serviceability in the new area you are shifting to, then the provider may facilitate you to carry on using the TV and/or internet plan you have with them. 
Anyhow, call your ISP's customer support service to inform them you are moving and get the complete information of any such facility they may have and the procedure involved to get it. 
3. Settle any early termination fee
Whenever you sign a contract with a service provider, you may be agreeing to pay an early termination fee in case you want to cancel your service before the mentioned deadline.
So, if you are planning to move and have to cancel a subscription with a contract, then there can be a problem. You must pay the fine.
To avoid such scenarios, it is always best to look for providers that don't tie you down and require you to pay early termination fee when switching a provider.
Fortunately, there are many such providers if you look carefully. In fact, you can even find providers that will even assist you in bailing out from a current provider. 
4. Return equipment 
Once you are done with the canceling process, there may be some final steps to finally discontinue the cable service before you move to a new place. 
Most internet plans that customers buy involve rental equipment and fees, meaning you have to return the equipment. If you do not, you can incur heavy charges and penalty fee. Besides, that equipment might not be of use to you since it likely won't work with any other provider. 
Some providers even offer the convenience of returning the equipment by mail. But, if you can, it is recommended that you return it to your provider's physical premises in person. This way you will also get physical copies of documentation proving return of the equipment. 
In conclusion
Change is inevitable in life and shifting to a new place is not bad. Most providers understand that people sometimes have to move and aren't just trying to get out of their contracts. Thus, ISPs often make reasonable provisions for customers who don't have an alternative but move.
That being said, do your homework. Research, look around, and find top internet service providers and plans in your area, if you must switch to another provider. That way you will continue to enjoy your cable or internet service and it will not be disrupted too much.