The Best Ways to Reach Customers in Today's Digital Ecosystem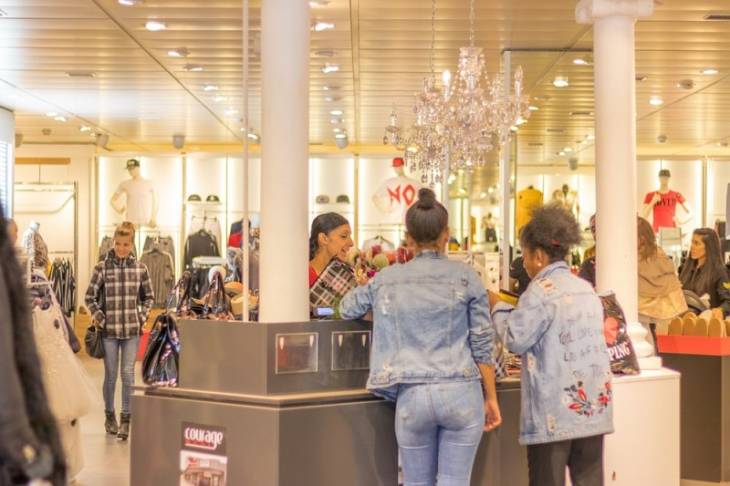 In the past, marketers and advertisers used to reach mass audiences and potential customers only via print newspapers, magazines, radio, and TV.
Today, with the revolution of the digital world, you have almost everyone online on different platforms and connected to their digital gadgets. That has paved the way for marketers reaching audiences online and in digital platforms in a more precise and targeted way than before.
The number of marketers and business owners alike that are using different strategies to reach customer on the relatively new digital ecosystem has grown and evolved to engage more people who are now on online platforms and connected gadgets.
Let's now explore some of the top places audiences and customers are hanging out on the digital ecosystem and the ways marketers are reaching them on those platforms.
Top Places Audiences Hangout Online (and How to Reach them There)
Leverage the strategies marketers are using on these popular digital platforms to reach more customers yourself:
1. Mobile devices
According to Statista, the current number of smartphone users in the world today is 3.5 billion, and is forecast to grow further by several hundred million in the next few years. This translates to 45.04% of the world's population currently owning a smartphone.
Smartphones are the platforms where people increasingly are spending most of their digital time. On mobile, obviously, people open apps to perform various tasks, such as ordering food, shopping, booking movies, listening to music, and paying bills.
On mobile is where people are also messaging, gaming, browsing websites to read news and other information, engage on social media platforms, as well as watch over-the-top (OTT) streaming media services like Netflix that are offered directly to viewers via the internet.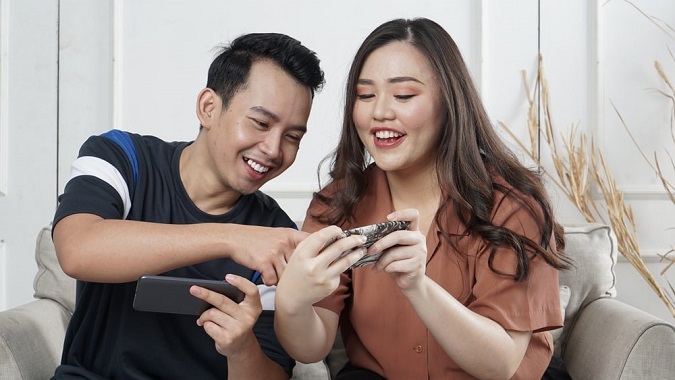 If you want to reach customers on the digital platforms, mobile marketing is now a must. It entails all those online marketing techniques focused at reaching audiences on their smartphones, tablets, or other mobile device through websites, e-mail, SMS and MMS, social media, mobile ad formats, or mobile applications.
2. Desktop
As of February 2019, 74 percent of Americans owned a desktop or laptop computer, according to Statista.
Other studies show that while more people browse on mobile, they actually end up buying via desktop. According to Wolfgang Digital's KPI Report 2019, 53% of traffic comes from mobile devices, but mobile accounts for just 32% of revenue.
The research shows people spend most of their time on desktop systems shopping and performing their various professional work activities. For them, desktops with bigger screens are a more convenient method of working and shopping online.
To reach those people who sit at a desktop computer or laptop all day, desktop marketing is also a must. It entails those digital marketing tactics that apply on desktops, including  Pay-Per-Click desktop ads and search ad formats, as well as email and social media marketing.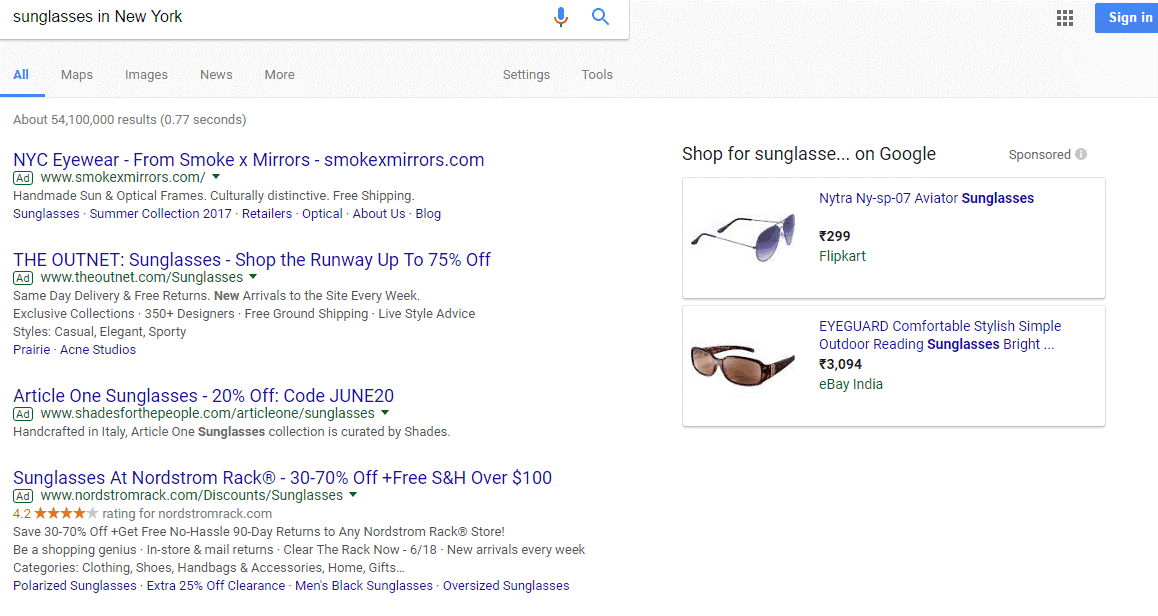 Screenshot of desktop search ad formats on Google.
Dual Marketing Campaign on Both Mobile and Desktop Are Necessary
Most consumers are now practicing "multiscreening" across their different devices. Your business should therefore also be utilizing both desktop and mobile marketing.
Yahoo! Research shows that advertising across multiple devices increases brand engagement. Specifically, "channel diversity stimulates disengaged consumers to transition to engaged stages. But it does not encourage the already engaged consumers to stay engaged. In addition, channel diversity is more effective for the early impressions than for the late impressions."
So, ultimately, a dual campaign of mobile and desktop marketing is necessary to reach your business's promotional goals in today's digital world. Building mobile apps alone won't necessarily solve every pain point or problem your customers face.
To implement a successful dual campaign of mobile and desktop marketing, be sure to:
I. Consider various cases
If individuals shop or search mostly on mobile, reaching them with SMS, in-app ads and pushup notifications is usually the best method to reach them and grab their attention.
Similarly, co-browsing, shopping and chat options often present a better and smoother user experience on desktop screens as opposed to smaller mobile screens, though mobile shopping has been making great strides in provider smoother user experience over the years. 
By looking at all these scenarios, It's evident that it's not a good idea to have a single platform where you target customers across various channels.
II. Consider programmatic advertising
According to the Digital Marketing Institute, programmatic advertising is simply the use of software to buy digital advertising. "Whereas the traditional method includes requests for proposals, tenders, quotes and human negotiation, programmatic buying uses machines and algorithms to purchase display space."
Programmatic advertising is an effective method where you can target audiences across various channels using a precise amount of their details and data. For this, you just need to have first-party data (data comes from your interaction with your audience directly, like signup form details, registrations, social media interactions, subscriptions, direct contact, chat, and such data.
Even if you don't have a first-party data, you can purchase it from other third-party sources that match the targeting criteria of your targeted audience, and also second-party sources data collected from your partners who have a similar set of your targeted audience.
Programmatic advertising provides a way for advertisers and business owners to buy and sell ads based on the relevancy of the ad to their target audience. It consists of some elements that lead to the automatic functioning of this buying or selling of ad space.
Elements of programmatic advertising include: DMP, DSP, SSP, and Ad exchange or Ad network.
DMP collects the data from various first, second, and third-party sources, analyzes it and segments based on various factors like- behavior, demographics, interest, preferences, mode of payments, and other precise levels of information of the audience.
DMPs are connected to both DSPs and SSPs. But the functions of DMPs at the SSP side are to store information of the available ad space.
DSP's function is to take the input from the DMP and analyze the ad space available and bid accordingly on a real-time basis. DSP ensures advertisers purchase ad space at lower cost.
SSP's function is to inform the ad exchange or network about the availability of the ad space and ensure publishers get maximum bid amount for their available ad space.
Meanwhile, Ad exchange or network is the platform where bidding takes place.
In conclusion, by understanding who your customers are, where they hang out most online and their digital habits, you'll be in a stronger position to apply the right marketing strategies to reach them wherever they may be on the online ecosystem and grow your business faster.