Sophie Clinton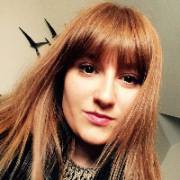 Digital PR Executive at JBH - The Content Agency
Sophie is a first Class journalism graduate at The University of Salford. Currently working as a Digital PR Executive at JBH with clients like RingCentral, a leading provider of global enterprise cloud communications and collaboration solutions.
More flexible and cost-effective than legacy on-premises systems, RingCentral empowers today's mobile and distributed workforce to communicate, collaborate, and connect from anywhere, on any device.
Find her on LinkedIn.