Samsung Galaxy Free Upgrade, and Other Ways You Can Upgrade Your Phone Without Buying a New Device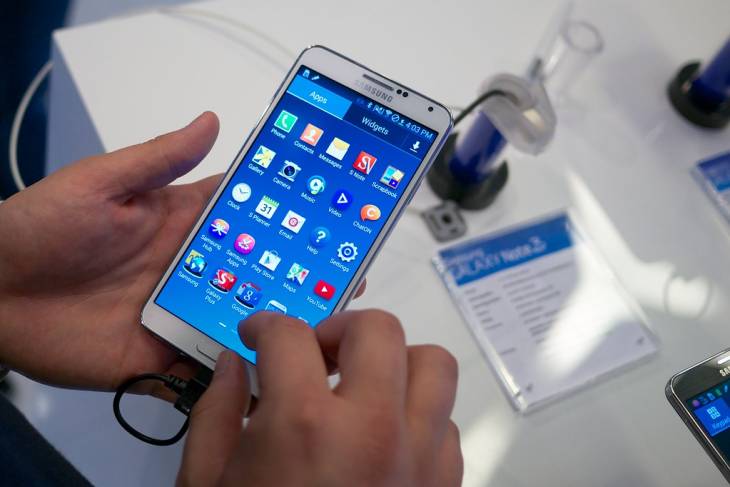 If your smartphone is a Samsung Galaxy model, you could have recently felt heartened by news of Samsung releasing a new image-editing app for a range of Galaxy devices — especially as it could have just given you a reason not to spend money on buying a whole new device.
However, it's hardly just Samsung fans who are able to breathe so much new life into their existing handsets that buying a new one seems unnecessary. 
Here are examples of the future-proofing options available…
1. Install Samsung's new Galaxy Enhance-X app 
You might not be too surprised to learn that this app is only available for Samsung Galaxy phones — and not quite all of them, either. Compatible devices include flagship Galaxy Note, Galaxy S, and Galaxy Z series phones.
The Galaxy Enhance-X app can be installed on Samsung Galaxy smartphones running Android 10 or later, and enables users to upscale images, brighten dark images and fix blurry photos.
2. Update the OS on your smartphone 
Apple is legendary for the length of the software support cycles it runs for iPhones, but other smartphone brands have been closing the gap when it comes to offering mobile OS upgrades.
As a result, your existing handset could still be line for quite a few software updates — maybe even years of them — before this particular well would run dry. When that does happen, it would be easier for you to justify buying a new smartphone, such as for security reasons.
3. Switch to a new mobile carrier  
If your phone's cellular speeds often seem sluggish, it could be the network — rather than your hardware — that is at fault, as this network could have become clogged up with traffic.
If this phone is used primarily for work purposes, you could switch to the network of a telecoms provider specializing in the enterprise market.
For example, in switching to a business-only network like the UK-based Gamma Mobile, many businesspeople can unleash faster speeds as a result of no longer sharing a network with non-corporate users.
4. Replace the battery
It's common for someone to want to invest in a new phone simply because their existing one runs out of battery power in only "a few hours." 
However, in this situation, the smartphone owner could opt to just replace the battery rather than the entire phone. This means that you can significantly improve your current smartphone's battery life at an appreciably lower price than a cutting-edge smartphone bought new would command. 
5. Try to have damaged pieces repaired where possible 
All of us who have been regularly using smartphones for long enough probably have stories to tell about accidentally dropping a phone and noticing that its screen or enclosure has incurred an unsightly crack or chip.
If anything like this happens to your current device, see if you can get it fixed rather than replaced. As MUO explains: "Repairs have significantly smaller carbon footprints and should also be cheaper, helping you save money."