AT&T Is Buying Time Warner. Will the Deal Hurt the Content Industry?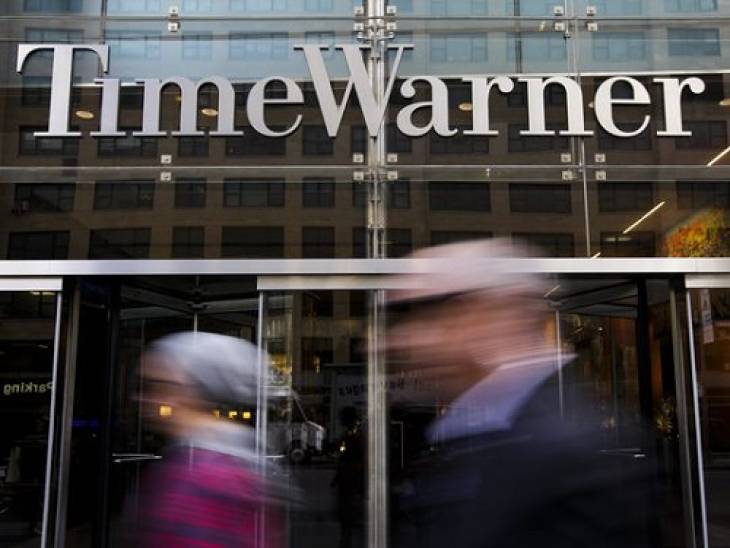 A view of the Time Warner offices in New York. (Photo: JUSTIN LANE, EPA)
Telecommunications company AT&T Inc. recently agreed to buy Time Warner Inc. (TWX), a media and entertainment conglomerate, for a whopping $85.4 billion.
Time Warner's media properties that include CNN, HBO, Warner Brothers and the broadcast rights to many live sporting events are reportedly a valuable source of the information that is delivered through AT&T's communications infrastructure routes, including cable, mobile and satellite.
"We entered this transaction for many reasons, but those reasons all boil down to one thing — we want to get the most content to the most people at the lowest prices, delivered on any screen, particularly mobile," wrote AT&T chairman/CEO Randall Stephenson, in a "Magna Carta" communiqué distributed last week to the telco's investors and employees.
AT&T aims to use Time Warner's extensive content producing properties as a new source for accessing and using content from the properties it now owns on the services that it already sells to its consumers.
However, by entering into the business of originating and distributing content, the phone company's incentive to favor that content over rival sources is hugely increased. This new incentive is already causing concerns as it may bring other content problems.
Concerns about the AT&T/Time Warner deal.
Critics of the AT&T/Time Warner megadeal insist that the deal is not aimed at strengthening AT&T's ability to compete in its current business — because the company faces no real competition. It is quite happy in its current situation as the U.S.'s largest pay TV provider, the second-largest wireless provider, and the third-largest home internet provider.
The deal, the critics argue, makes sense if AT&T wants to mess with content coming through its wired and wireless connections, especially content competing with the pay TV offerings of HBO and other Time Warner channels it wants to sell. AT&T will have the technical capability to exclude rival content and services from accessing its wireless mobile network, which counts 144 million subscribers worldwide.
The presumption is that AT&T will specifically have an overwhelming incentive to disadvantage streaming services like Netflix or Hulu as the new owner of Time Warner, something that government regulators (FCC) frown upon. Disadvantaging internet content competitors would allow AT&T to distribute its own content more smoothly to both its wireless and wired subscribers.    
"And, boy, can AT&T protect its media against internet (quaintly called "over the top" these days) offerings," wrote Susan Crawford, professor at Harvard Law School, in a post opposing the megadeal on Backchannel. "It can play a thousand games with interconnection, launch multiple "specialized services" that it can pretend are not "the internet," continue to deploy data caps and overages — the playbook is endless — in order to ensure that its media distribution powers remain strong."
If you are an AT&T wireless customer, Crawford cautions, don't be surprised if your data charges suddenly skyrocket when you stream Netflix — but remain significantly low and not dent your data budget on an HBO subscription.
Rise of a new information giant, AT&T-Time Warner.
In a new theory of how AT&T might morph from infrastructure giant into information giant, some of the most important people in AT&T's corporate culture may have to become writers and its engineers become video creators. Perhaps this is how the folks at AT&T believe they can run Time Warner. Keep in mind that AT&T has never been in the business of seeking or creating or parsing or evaluating or shaping information. And, until now,  AT&T has not given any strong hint it wanted to enter into the business of creating or originating the information it distributes.  
Bearing all this in mind and given the surprising acquisition of Time Warner, it's easy to see why one might be forgiven to think that AT&T really only wants to lock up content as much as it can to raise the switching costs for users of its network services.
Well, that's a possibility anyway.
Robert McChesney, a communication professor at the University of Illinois at Urbana–Champaign, says these kinds of megamergers rarely benefit the public. "This is a merger that will make no sense," he says. "There's no reason this merger should be done for consumers or workers."
If the deal goes through as AT&T plans, which it may not due to the real possibility of regulators blocking or strictly restricting the merger, Time Warner will account for just 14 percent of the telecom company's revenue, according to famed Wall Street analyst Craig Moffett.
WATCH: Buzzfeed's Jonathan Perelman On How To Create Content That Gets Read And Shared Online.

You might also like...