Kayla Montgomery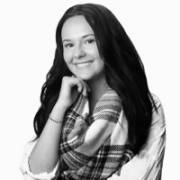 Kayla Montgomery is a digital content marketer who helps Mint create helpful and compelling stories worth sharing. Her background in digital marketing and creative writing has led her to cover unique topics ranging from business to lifestyle.
In her spare time, Kayla enjoys working out, writing for her own blog, traveling, and exploring all the in's and out's Austin, TX has to offer.
To learn more, connect with Kayla on LinkedIn.