Flipboard Introduces 'Smart Magazines' for Quick Access to Stories You Care About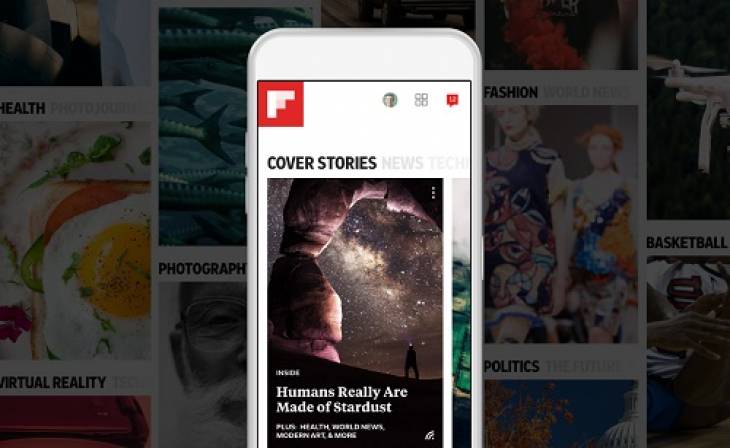 Flipboard last week unveiled a newly re-imagined version 4.0 of the popular news aggregator app, which will reportedly focus on people's passions and empower you to get to the stories that matter most to you. At the heart of the re-imagined Flipboard 4.0 is an automatically updating magazine feature designed for personal reading, dubbed "Smart Magazine."
What is Flipboard Smart Magazines?
According to the news aggregator, Smart Magazine is "a new way to organize the world's stories, curated by experts and enthusiasts, into continually updating collections that can be personalized by you." Think of it as a bunch of stories for you to read, on a specific topic you enjoy, automatically generated for you every time you open Flipboard; something similar to Spotify Daily Mix playlist.
You can build your own custom Smart Magazine that includes content from any source like your favorite publishers, Flipboard Magazines, influencers, Twitter feeds, YouTube or even hashtag you like. Simply swipe past your Flipboard Cover Stories to reveal the Passion Picker.
Browse available passion options or start typing in the search bar. Pick a passion, say "Food," to add to your Flipboard. Next pick what kind of food you're interested in, such as #VeganFood. Flipboard will then generate a Smart Magazine just for you, with similar stories clustered together. 
Bring Your Passions to the Front of Your Reading Experience
Flipboard 4.0 — the result of over a year's worth of sketching, prototyping, and testing — has a sleek new Home carousel with front-and-center access to your Cover Stories and up to nine items, including publisher sections and Smart Magazines.
"No matter the reading mode, people can seamlessly move between their smart magazines, and effortlessly personalize them however they'd like," explained Matt Safian and Tyler Monteferrante, product designers at the California-based news aggregation company.
The all-new, passion-focused Flipboard 4.0 is available on iOS and Android. With its quick access to content about the things you are most passionate about, the app may be a welcome respite from the never-ending grab-bag of your social networks like Facebook News Feed or Twitter timeline.  
"Long-time readers who follow lots of content should find a more streamlined experience, while new users will be able to dive right into their passions with minimal setup," added the Flipboard team. 
See Also: 12 Reasons Why Reading Widely Is So Important For Writers.
Image credit: Flipboard