Charlie Dawson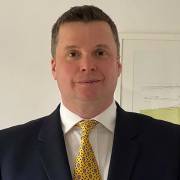 Charlie Dawson is Channel Director at IMSCAD Global, globsl specialists in delivering Graphical Applications in a Virtual environment. He has previously worked in a variety of industries over the last 20 years at both manager and director level.
IMSCAD have an already well-established Reseller Partnership Programme, and Charlie's experiences have given him all the attributes needed to manage both this existing Partnership Programme as well as to build on existing successes and offer IMSCAD's expertise in Virtualized Graphics to many more partners.
Find IMSCAD on Twitter @IMSCADGlobalLtd.